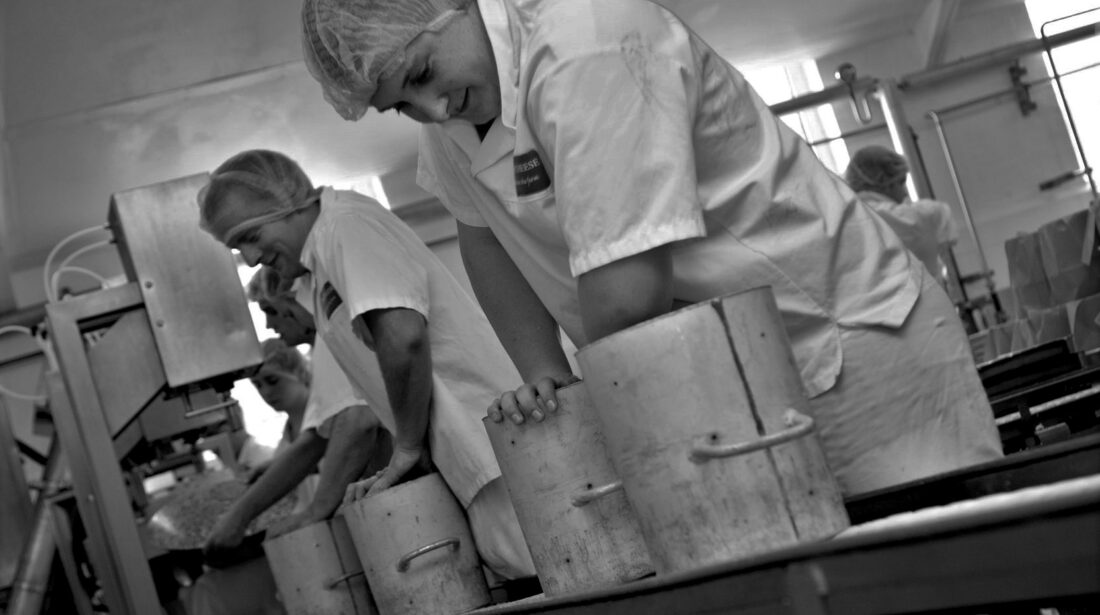 Production Operative
01.06.2021
Recruitment – Production Operative
Belton Farm Great British Cheesemakers are passionate about making great tasting classic and contemporary award winning British cheese. An independent family run business, located in Whitchurch Shropshire, the Beckett family have been making handcrafted cheese since 1922.
We now have an opportunity for a Production Operative to join our expanding dairy team.
Production Operative Role
As a Production Operative you will be responsible for: –
Prospective employees should have punctual, enthusiastic, flexible attitude towards work.
The role requires good communication, and the need to record basic written information relevant to production activity.
There is a need to work safely and hygienically within Company rules and Legislative Standards, and embrace a "clean as you go" work culture.
Experience within the dairy industry would be an advantage but not necessary as full training will be given in order to execute a variety of production tasks.
Hours of Work & Pay
Typically Monday to Friday, 48 hours, start times ranging from 05:00am – 08.00am.
Competitive rates of pay.
Other Vacancies
We're sorry but there are currently no other vacancies available at this time.