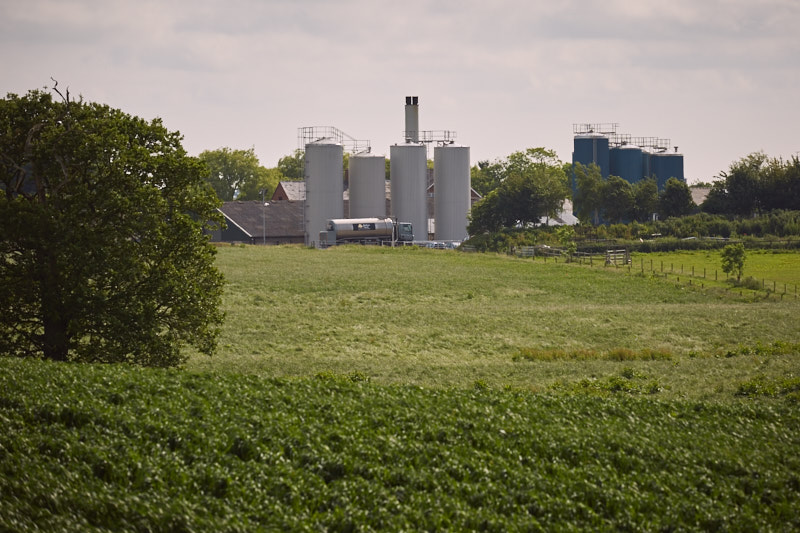 Announcing Our Major £1.25m Investment Plan
Development of dairy and move to recruit more farmers reflects increasing demand for award-winning cheese
Today, we are announcing a £1.25 million capital investment programme to upscale and upgrade further the capabilities of our Shropshire-based dairy. The move is set to complement the strong demand we are experiencing for our growing range of classic and contemporary British cheese, both at home and overseas.
The major £1.25 million capital investment will deliver greater production flexibility and efficiency in line with our strategic development plan. It will also include a significant upgrade of our whey processing plant and milk standardisation capabilities.
This investment comes at a time when we are experiencing a year of significant growth across a range of leading UK retailers, specialist cheesemongers and delicatessen customers.  At the same time, we are also seeing strong export growth, particularly in the USA, driven by sales of our Belton Farm and Red & White Fox cheese ranges.
With the investment programme commencing and further growth forecast, we are now looking to recruit additional milk producers to our 80-strong dedicated group of local dairy farmers. Any farmers interested in the opportunity to supply Belton Farm should contact Chris Bradbury on 01948 662125 or email chrisbradbury@beltonfarm.co.uk.
Commenting on the Belton Farm investment, Justin Beckett, our Managing Director, said:
"This latest site investment is fully in line with our strategic growth plan. It will enhance our production capabilities, increase our efficiencies and future-proof the business. While, to complement our growth agenda, we're now looking to recruit a small number of additional farmers to join our select milk producer group. We want farmers who wish to be part of a British family-owned dairy business that is growing and ambitious for the future, and who share our values and standards."