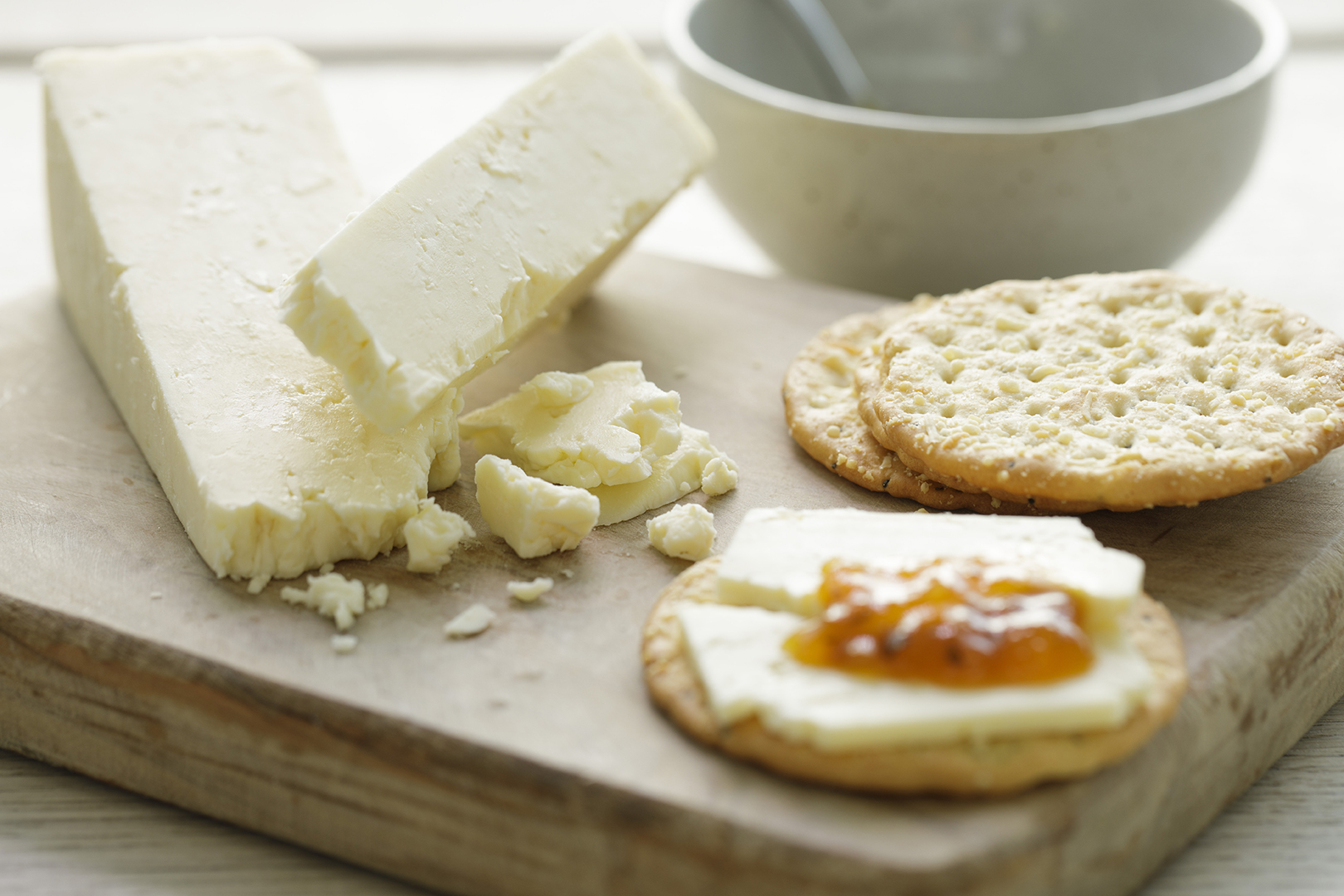 Under the Spotlight: Cheshire Cheese
Welcome to the first in a series of articles getting you better acquainted with the award-winning cheese we make all year round.
We start with the famous Cheshire. Cheshire is one of the oldest recorded cheese, mentioned as early as 1580, and is now the best selling crumbly cheese in the UK. The first cheese that was made by the Beckett family here at Belton Farm was also a Cheshire – A light, mellow and slightly salty with a subtle hint of fresh citrus.
Did you know?
The Cheshire family of cheese is a distinct group that includes other crumbly cheese from the North of England such as Wensleydale and Crumbly Lancashire. Cheshire cheese is a dense and crumbly cheese originally produced in the English county of Cheshire, and four neighbouring counties, Denbighshire and Flintshire in Wales and Shropshire and Staffordshire in England.
Perfect food pairing
A Cheshire cheese can be much more versatile than some people may think. Cheshire cheese pairs perfectly with grilled lamb, meatloaf, beef burgers, roasted and fried chicken – in other words, a lot more than you may have first thought! We highly recommend that you grab yourself a pack of Belton Farm Cheshire Cheese and try it for yourself.
Did you know?
The Cheshire cheese is dense and is defined by its moist, crumbly texture and mild, salty taste.  Cheshire cheese also has a lower salt content than feta cheese, making for a perfect crumble on fruits, chutney and vegetable and baked dishes. So, why not exchange the original feta cheese with Cheshire cheese to create the perfect cheese salad, with the advantage of knowing the benefits?
Perfect drink pairing
Cheshire cheese is a perfect match for classic pale ales; although of course the flavour of these two beers may not suit everyone. As you may have imagined, the Cheshire cheese also pairs well with a whole range of wines including red, white and even champagne! However, you cannot go wrong with pairing a Cheshire cheese with a Chardonnay or Riesling, Zinfandel, Beaujolais or any variety of Bordeaux wine.

 – Chardonnay or Riesling

 – Beaujolais

 – A classic pale ale