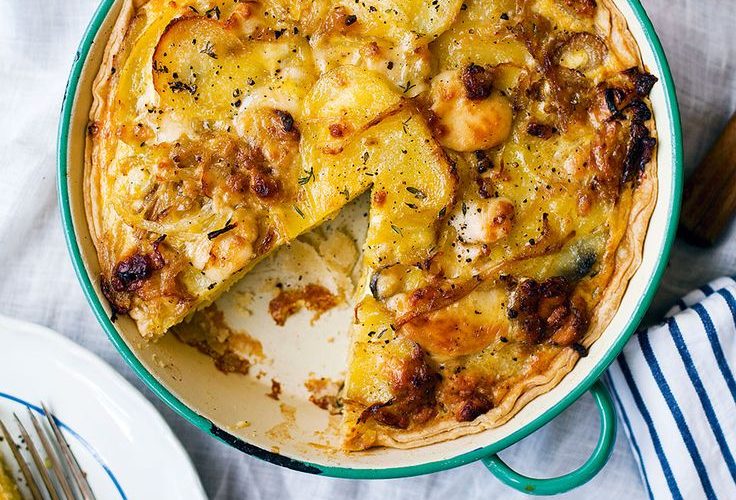 Double Gloucester with Onion, Chive, Tomato & Potato Pie
Ingredients
4 jacket potatoes
Nutmeg
Splash Olive Oil
1 tsp oregano
Salt and pepper
170g Belton Farm Double Gloucester with Onion
1 Garlic Clove, Crushed
6 Tomatoes
The Cheese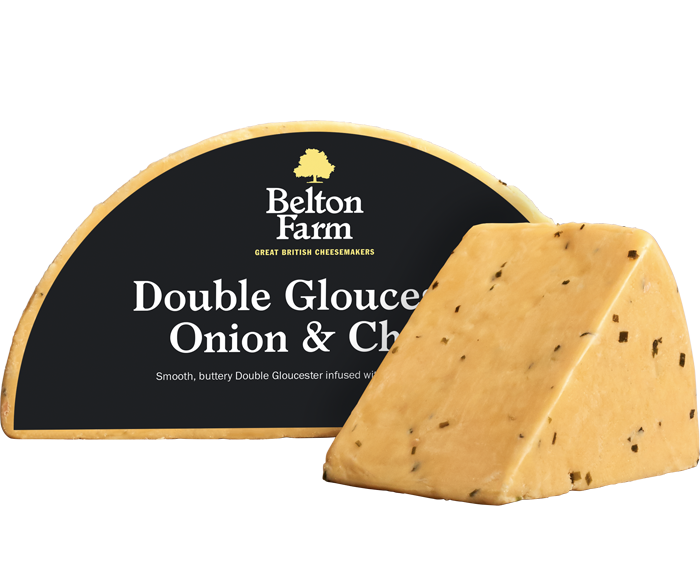 Double Gloucester Onion and Chive
Method
Bake jacket potatoes in the oven at 210°C for one hour or until cooked.

At the same time, cut the tomatoes into quarters and mix with salt and pepper, oil, garlic and oregano.                                                                                                    

Put into the oven at 150°C and roast.                                                                            

Take potatoes out and cut in half, passing the flesh through a ricer and into a bowl.

Beat in the butter, season with nutmeg and salt and pepper and add 113g of grated Belton Farm Double Gloucester with Onion and Chive.        

Put a base of potato in a greased 2 ½"stainless steel ring and put tomato mix on top.

Top with more potato mix and form a point in the middle and bake in the oven 210°C for 15 minutes.