Plaice Fillets with Leek and Cheddar Topping
Ingredients
1 tbsp olive oil
4 skinless 150g (5½oz) plaice fillets
1 finely sliced large leek
1 deseeded and finely sliced red pepper
1 tbsp chopped fresh parsley
50g (2oz) white breadcrumbs
75g (3oz) finely grated Belton Farm Cheddar
Freshly ground black pepper
The Cheese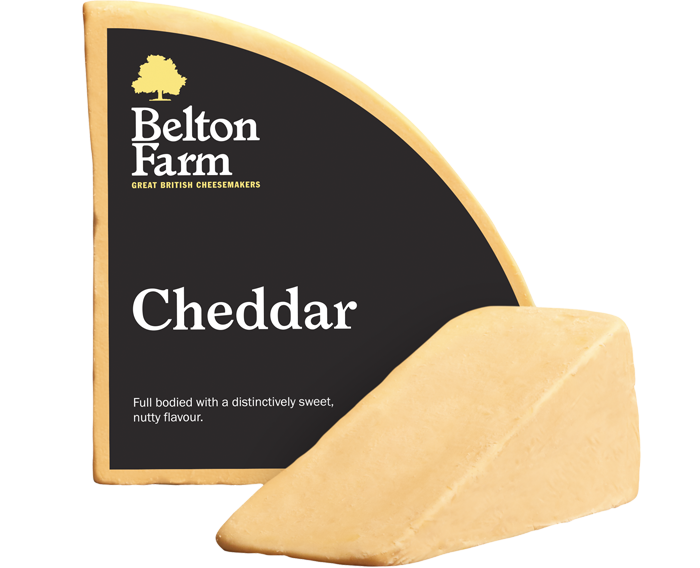 Cheddar
Method
Pre-heat a medium-high grill. Grease a large baking sheet with a glug of olive oil.

Arrange the plaice fillets on the baking sheet and grill for 5-6 minutes.

At the same time, heat the remaining olive oil in a non-stick frying pan and stir fry the leeks and peppers for 5 minutes until softened. Spoon on top of the fish, season with black pepper and sprinkle with the chopped parsley. Scatter the breadcrumbs and cheese over the top. Grill for a further 3-4 minutes until golden brown.