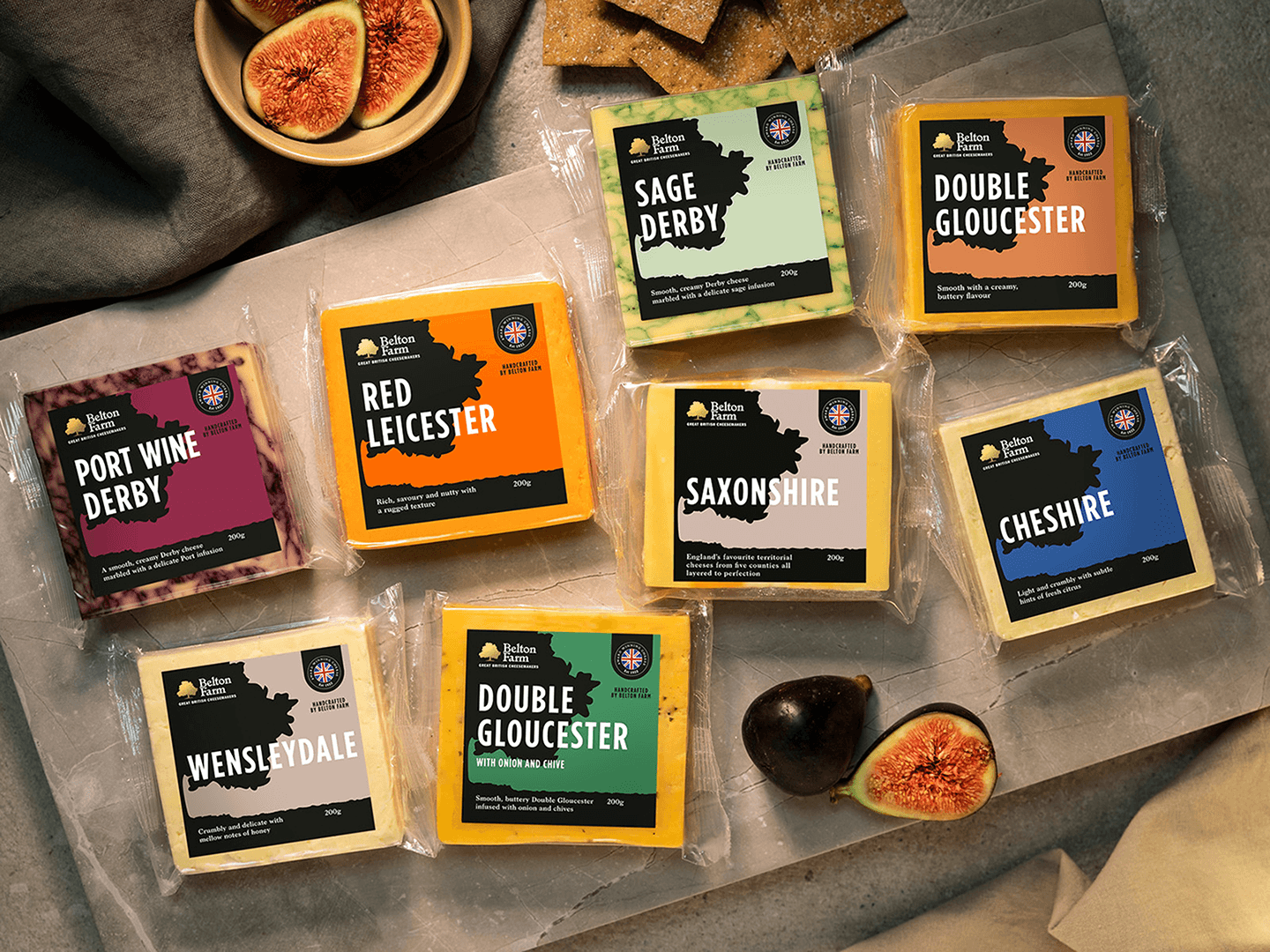 Our award winning cheese
We are passionate about making great-tasting British cheese and have won many awards and commendations of which we're very proud. These awards highlight the skills of our cheesemakers, cheese graders, milk suppliers and also the great taste and texture each cheese delivers for you to enjoy.
We're particularly proud of our new award-winning pre-packed cheese range cheese which includes Cheshire, Saxonshire, Sage Derby, Port Wine Derby, Double Gloucester and Double Gloucester Onion & Chive.
Each cheese in the range has received an award or commendation so we can bring to you the best of the best