Stretching back over three generations, the Beckett family have championed farming and cheesemaking traditions in the heart of Shropshire.
At Belton Farm we pride ourselves on our provenance, professionalism and passion for making the very best tasting cheese.
We're dedicated to differentiating ourselves by concentrating on the quality, distinctive taste and depth of flavour of our award-winning cheese.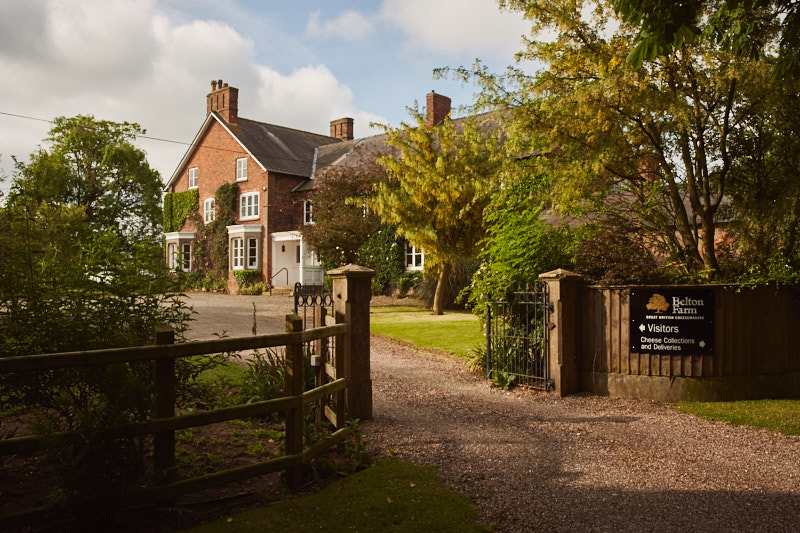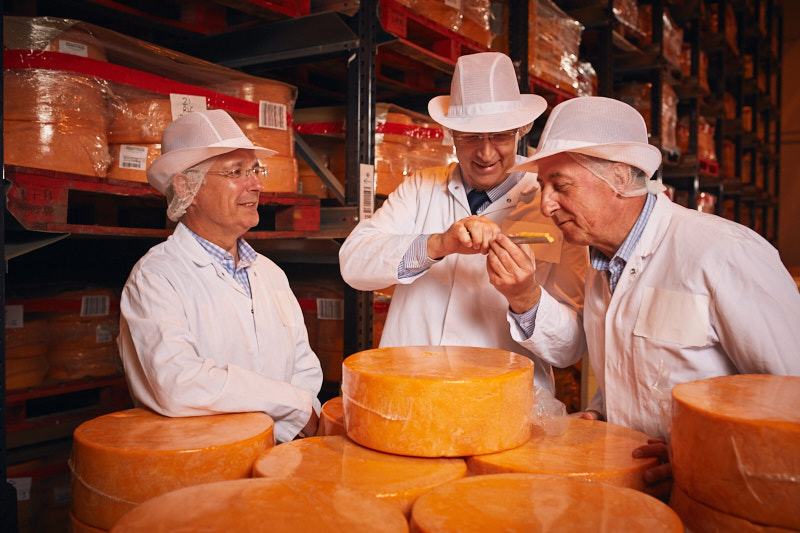 Our team of master cheesemakers combine their considerable experience and expertise, many of the handcrafted techniques used by their predecessors and where appropriate the latest technology to make cheese of great quality and consistency.
Our cheese is then matured in purpose built cold stores and is carefully selected to exacting specifications by Belton's own highly skilled, experienced graders.
We only use the very best, locally sourced, ingredients. Our milk comes from Belton Farm's dedicated group of local dairy farmers who pride themselves on the quality of their grass-fed milk, along with the health and welfare of their cows. We source our salt from the historic local Cheshire salt mines, but our bespoke cultures (used to start the cheese making process) are unique to Belton Farm and a closely guarded secret.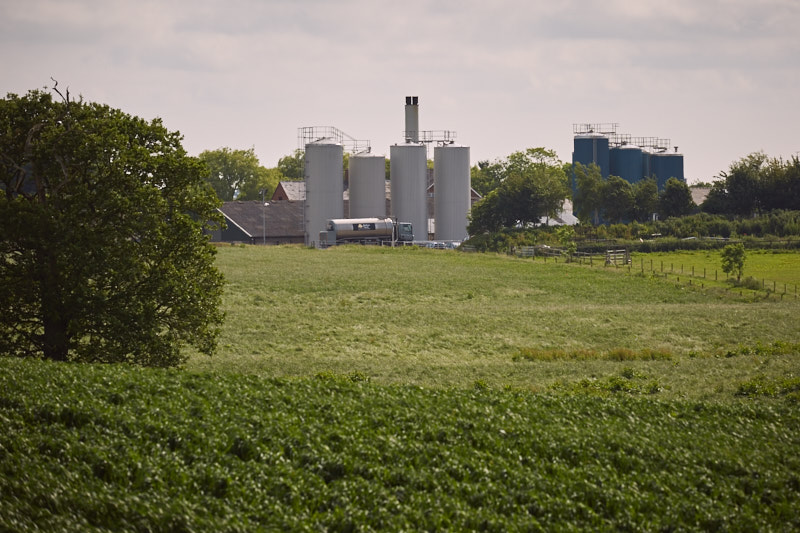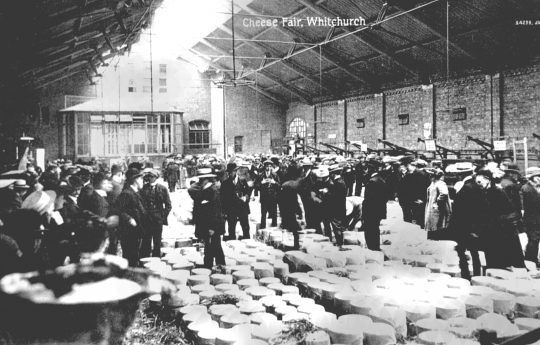 Cheese fair, Whitchurch 1902. The straw on some of the cheese is to let buyers know it has been sold.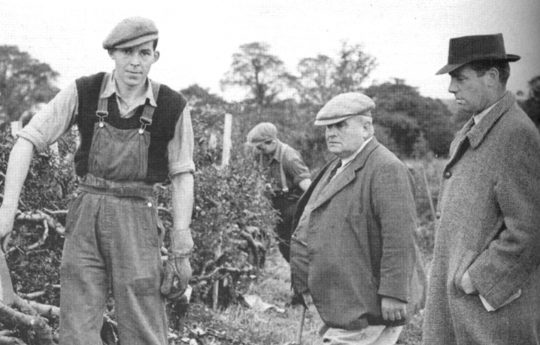 Stanley Beckett (Right) and Jack Wynn (Centre) judging a hedge competition in 1948.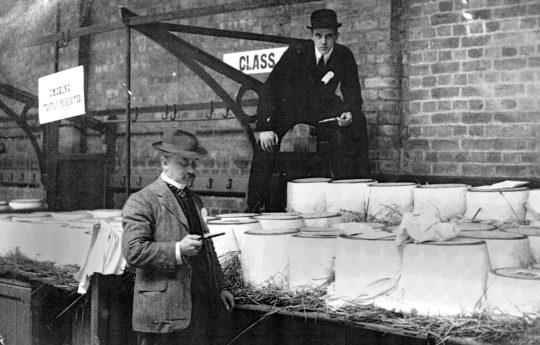 Whitchurch dairy show 1921.