At Belton Farm we believe that to make the best quality cheese we need to use the best quality milk.
We achieve this by sourcing all of our milk from a dedicated group of local dairy farmers, including a number of Organic farms, all of whom are committed to delivering the highest standards of animal health, welfare and husbandry, regarding themselves as stewards of the land they farm on for both this and future generations.
The cows are free-range and grass fed, grazing outside for a minimum of 180 days and milk collected daily.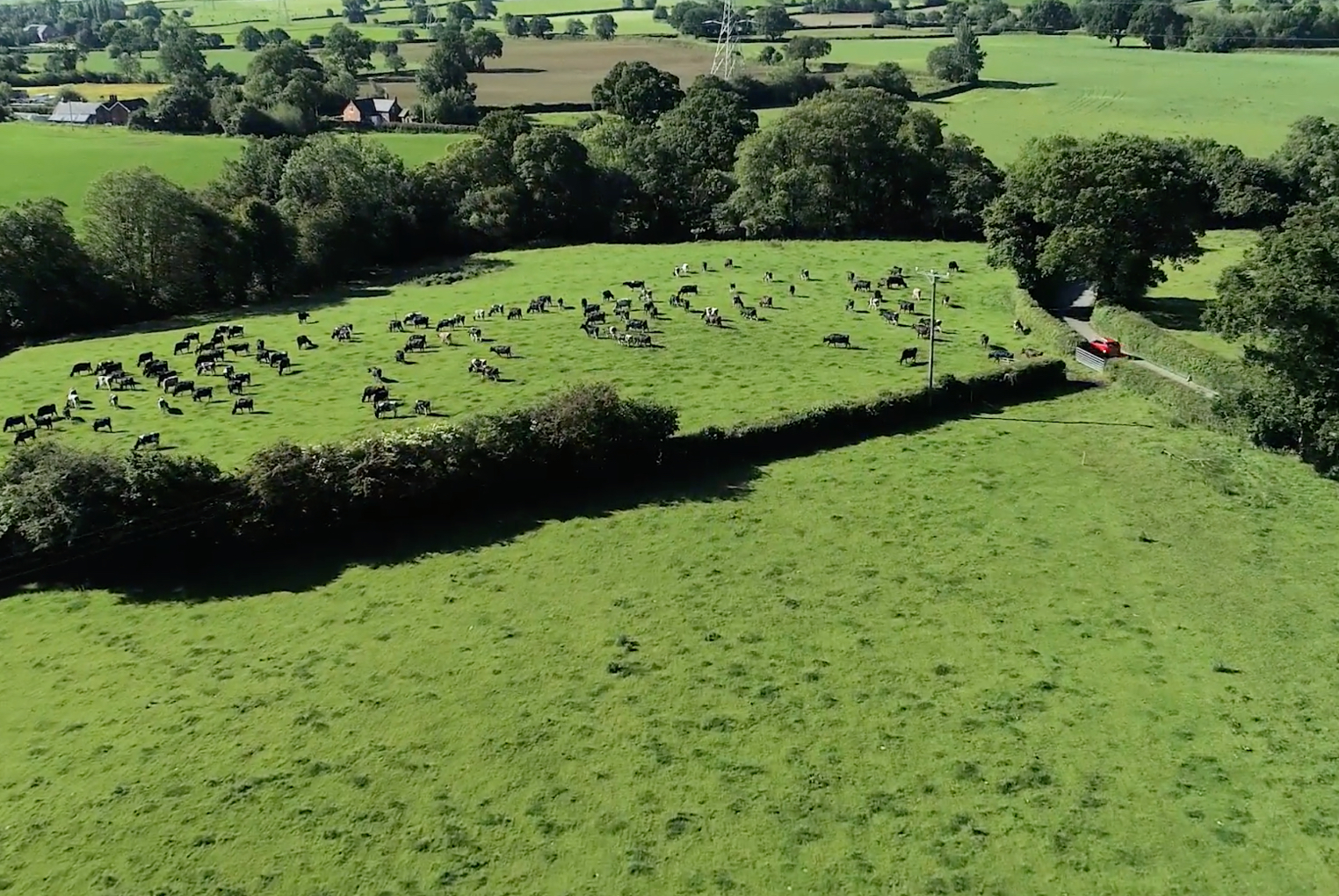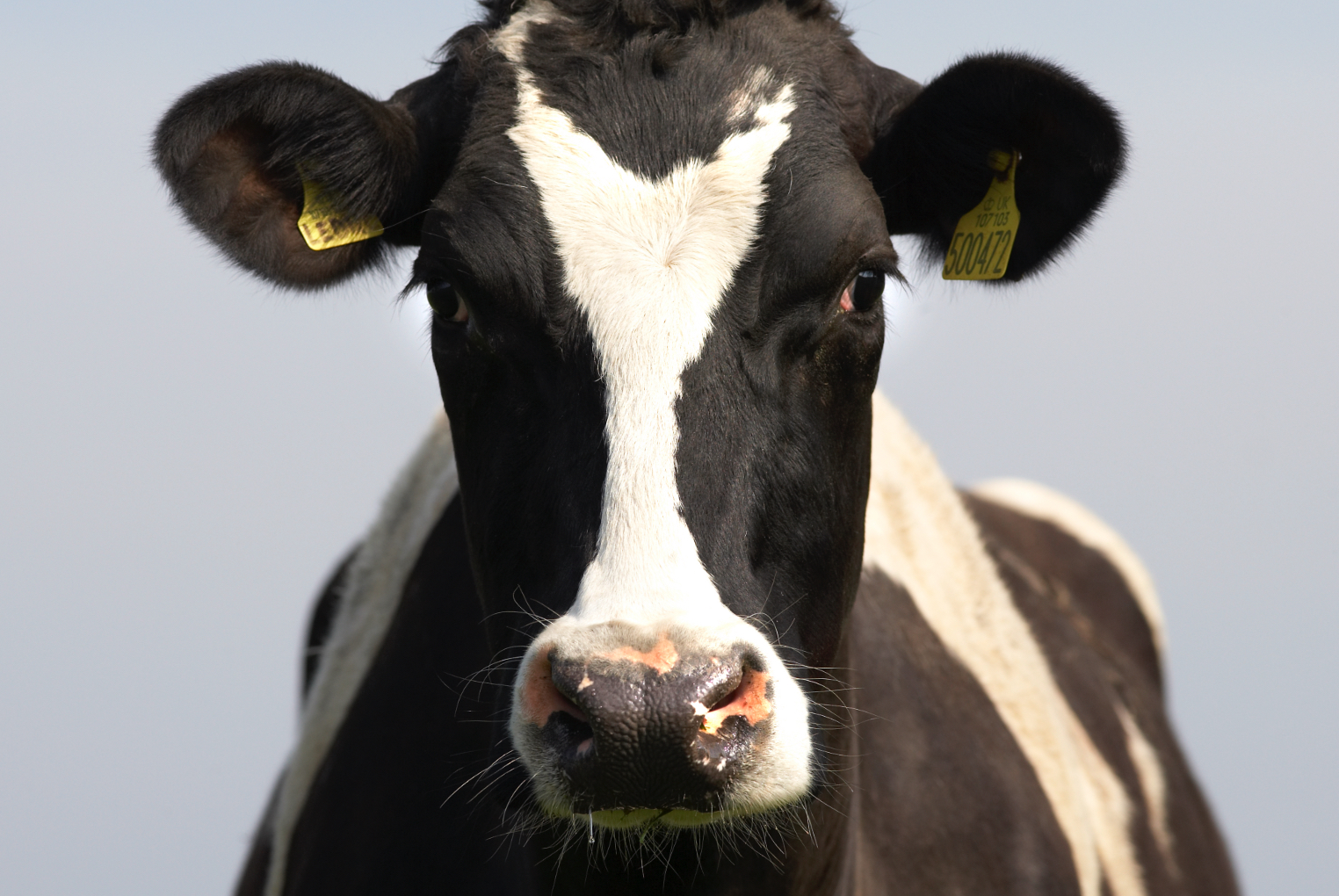 Belton Farm is proud to be part of the Red Tractor Assurance Scheme. Red Tractor is the largest and only food scheme that offers full traceability of products, from farm to pack. Part of the Red Tractor logo is the union flag which indicates all our handcrafted cheese is made using milk from British farms.
In fact, all our milk producers are within a 25-mile radius of our Dairy and the Red Tractor Assurance standards make sure that our farmers are competent to look after animals, understand their needs and that the animals' health and welfare is regularly checked.
Five Freedoms of
Animal Welfare

Freedom from Hunger and Thirst

Freedom from Discomfort

Freedom from Pain, Injury or Disease

Freedom to Express Normal Behaviour

Freedom from Fear and Distress
The Red Tractor accreditation means that the cows have a living space which is safe and comfortable and that all of them have unlimited access to fresh, clean drinking water and well-balanced diets.
In addition to Red Tractor accreditation, we also have Belton Farm Animal Herd Health and Welfare Policy, working in partnership with our milk producers making sure only the highest standards are met. Our Farm Liaison Manager maintains strong relationships with our farmers and knows them all personally.
Working with AHDB Dairy, we organise monthly meetings, including visits to farms to view new technology or initiatives, practical workshops on animal husbandry, and lectures from invited speakers.
Belton cows live healthy, comfortable lives all year round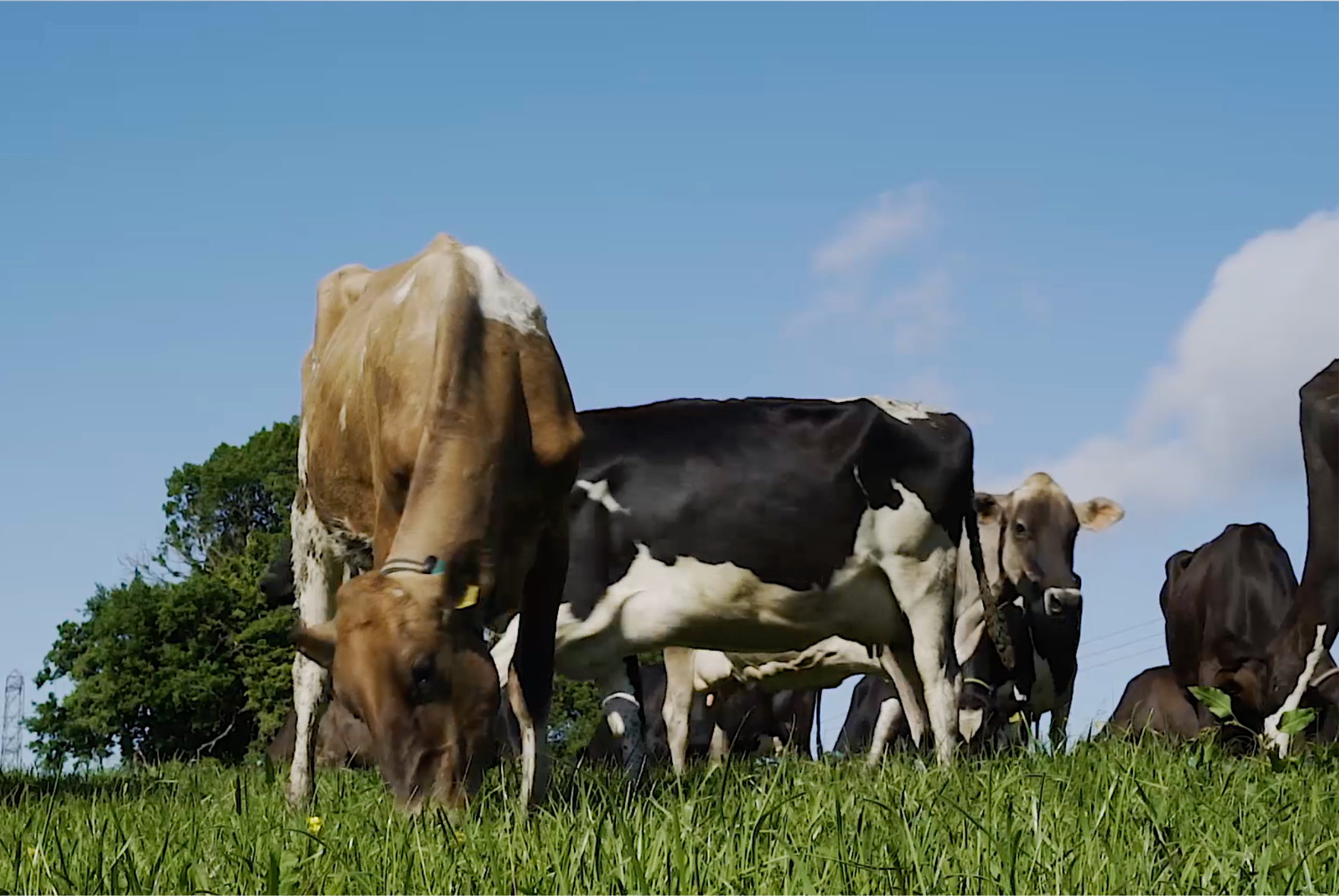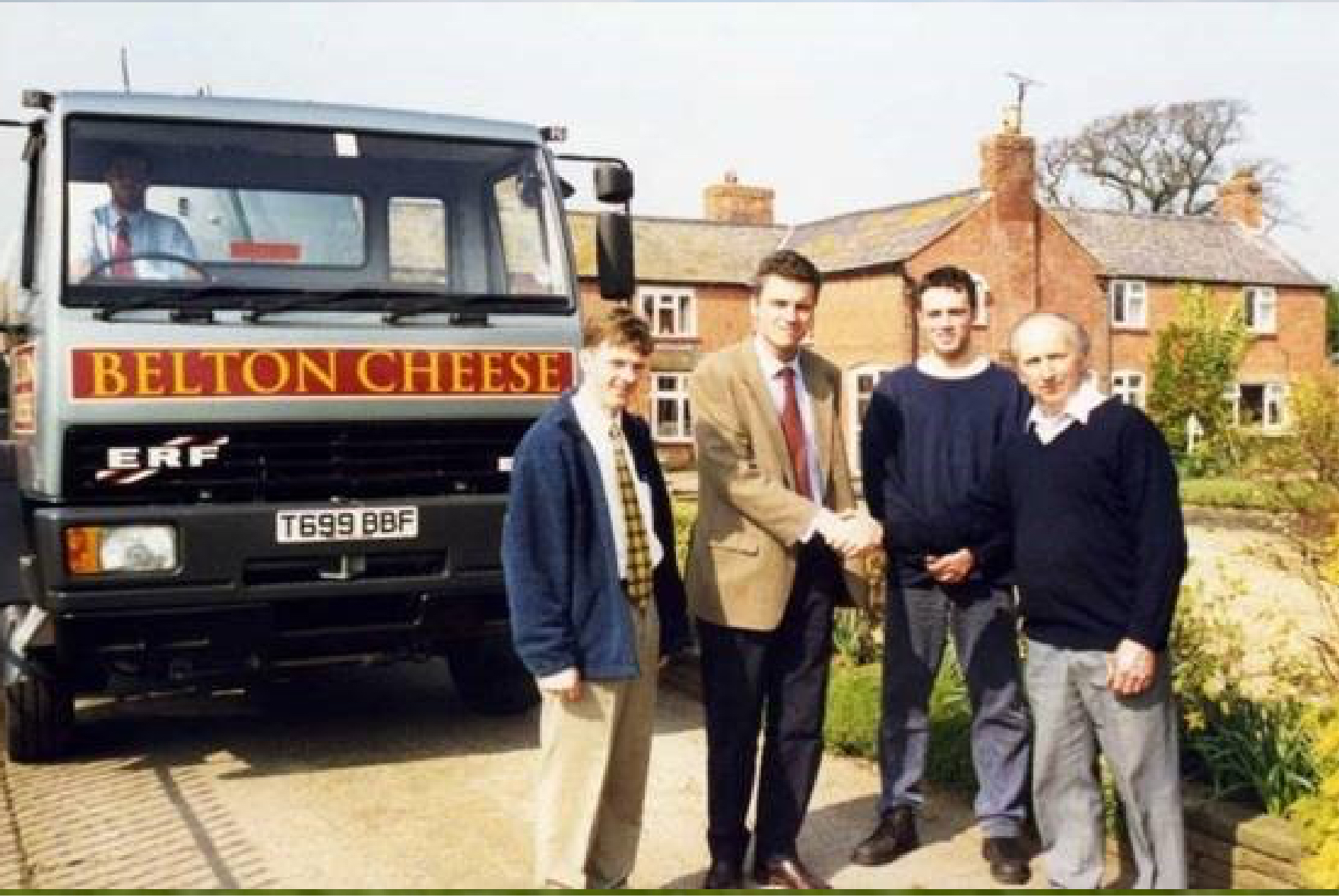 First direct milk producer signed by Belton 1998
We source every drop of milk from within a 25 mile radius
Belton Farm work alongside R Leigh's of Loggerheads, who collect milk from our dedicated Milk Producers, with their fleet of Milk Tankers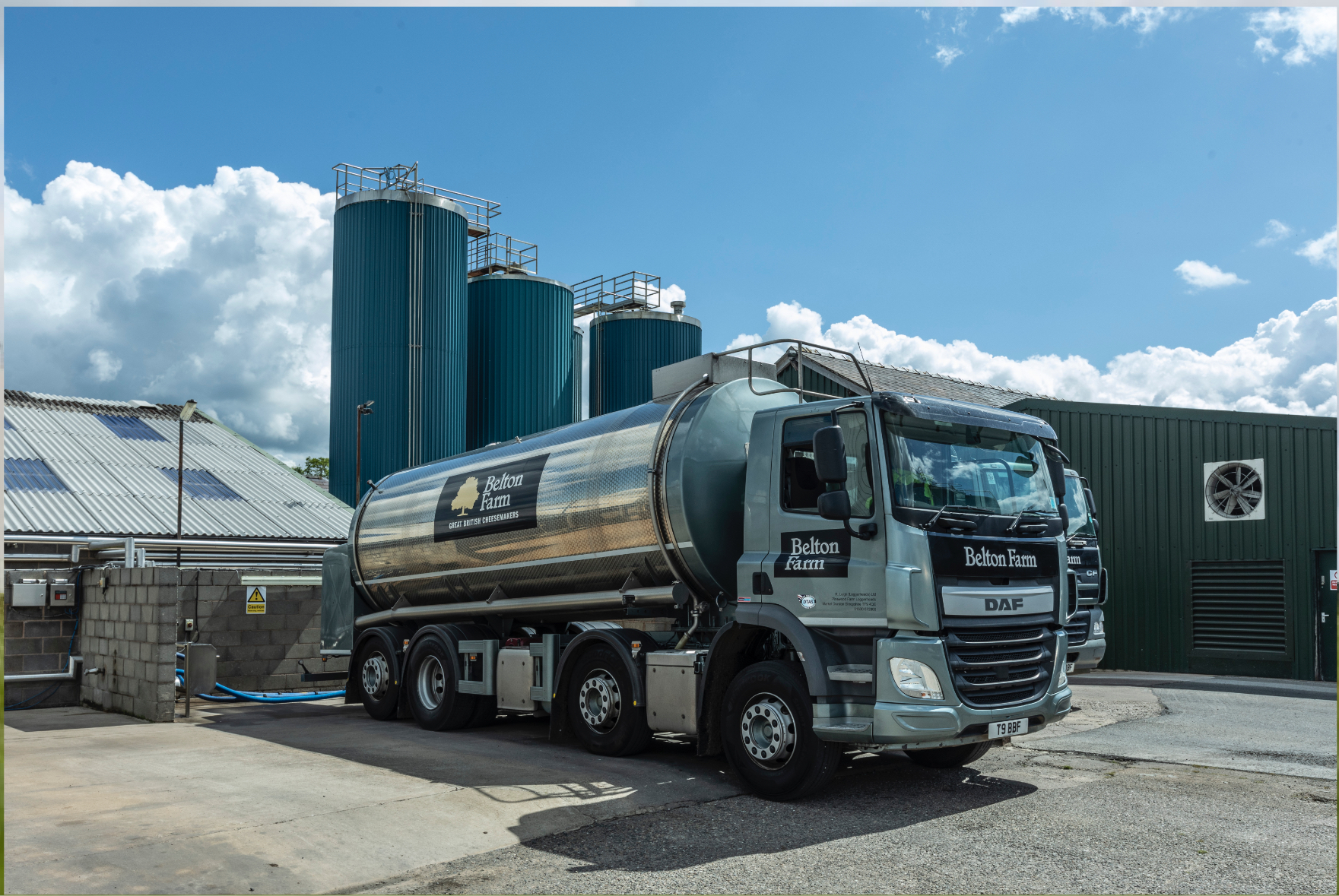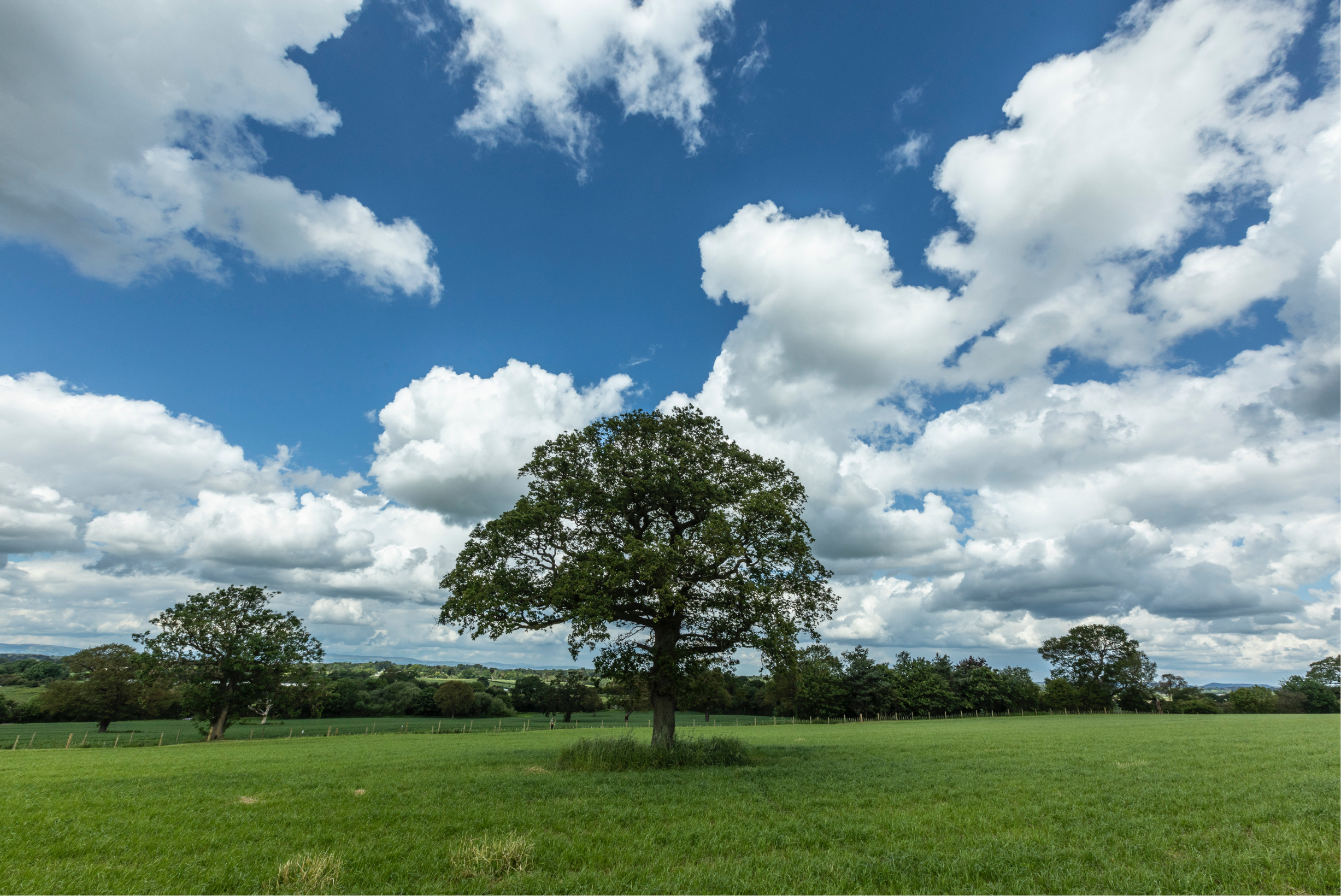 In everything we do, Belton Farm is committed to behaving in a responsible and accountable manner and as such, Corporate Social Responsibility is integral to how we act across all areas of our business. We recognise that we must care for and sustain today's world for future generations and treat that responsibility seriously.
Belton was one of the first cheesemakers to run a carbon footprint programme both at business level and with our local farmers. This programme, along with solar generation and other energy efficiency projects, has driven a carbon footprint reduction.
Alongside our commitment to working closely with local farmers, Belton Farm is also a keen supporter of local schools, charities and sponsors the local rugby and cricket clubs.