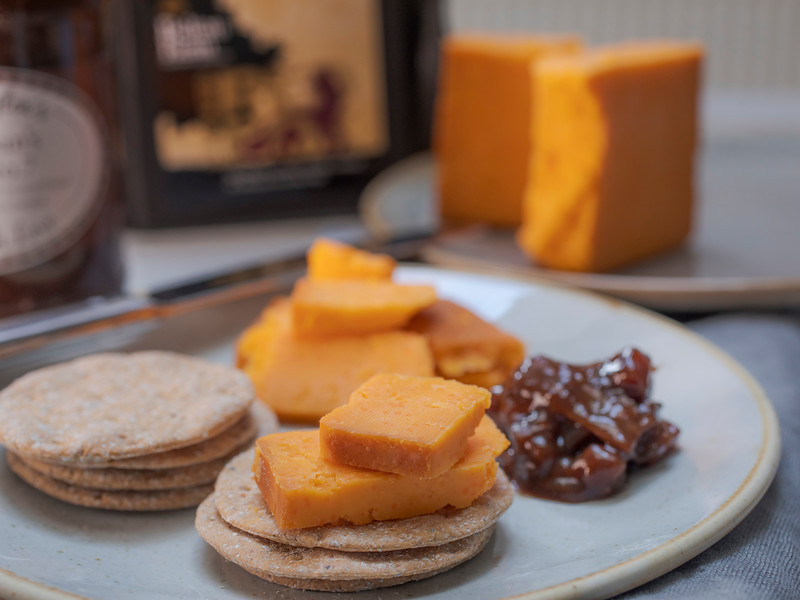 Belton Farm Smoked Red Fox Launches in Tesco
Our NEW Smoked Red Fox is making its supermarket debut as it launches in 430 Tesco stores on May 3rd.
This new addition to our flagship aged Red Leicester cheese brand, Smoked Red Fox adds a new dimension to the Fox family.
Hand-selected Red Fox cheese is smoked for 10 hours using natural oak chips for an authentic, delicately smoky flavour. Red Fox, an aged Red Leicester recognised for its unique complexed blend of sweet and savoury flavours with a cunningly unexpected crunch, has been a staple of the cheeseboard for some time.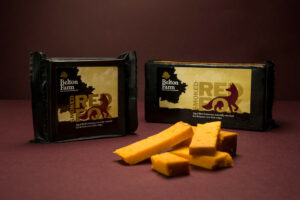 Kay Legge, Technical Manager – Speciality Cheese at Tesco commented; "We are proud to have worked with Belton Farm to bring this product to market for our customers.  This naturally Smoked Red Fox brings a whole new dimension to an already iconic cheese which is a favourite amongst our customers.  With a deep and complex flavour profile, subtle smokiness and the distinctive crunch that Red Fox offers, we're delighted to launch the Smoked variant to our Grab & Go fixture soon"