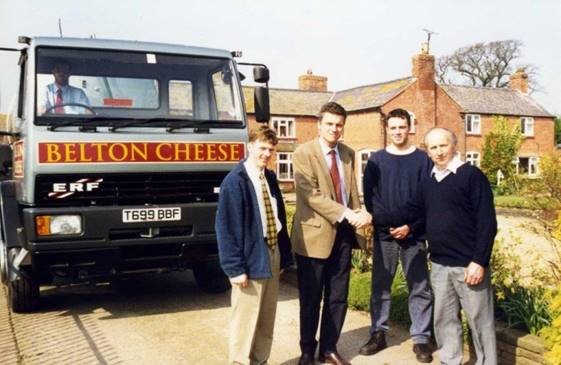 Belton Farm's 21 Year Partnership
On the 1st April, 21 years ago Belton Farm started working alongside R Leigh's of Loggerheads, collecting the first milk collection from Stan Harding, pictured above with his son Mark, Peter Darlington and Justin Beckett.
The Leigh family have been working in livery & haulage since the 1932 and we are delighted to have been working alongside such a well-established and experienced haulage company, over the past 21 years.
R Leigh's are now a forth-generation family-run business with John Leigh, Liz Cliff and her son Kieran. Leigh's now have a fleet of 7 Tankers that collect milk from our dedicated Producers, who are all based within a 25-mile radius of the Belton Farm Dairy.
As we pride ourselves on only using the freshest Milk, to make our Award-winning Cheese, our Tankers are a crucial part of our supply chain, collecting Milk from our Producers, daily.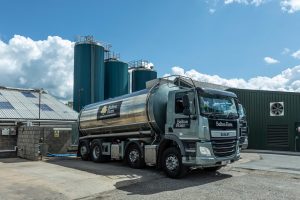 Over the 21 years of the Belton Farm and R Leigh's partnership, the most visible change are the Tankers, which have evolved from the Tanker at first milk collection in 1999, to now in 2020, pictured above.