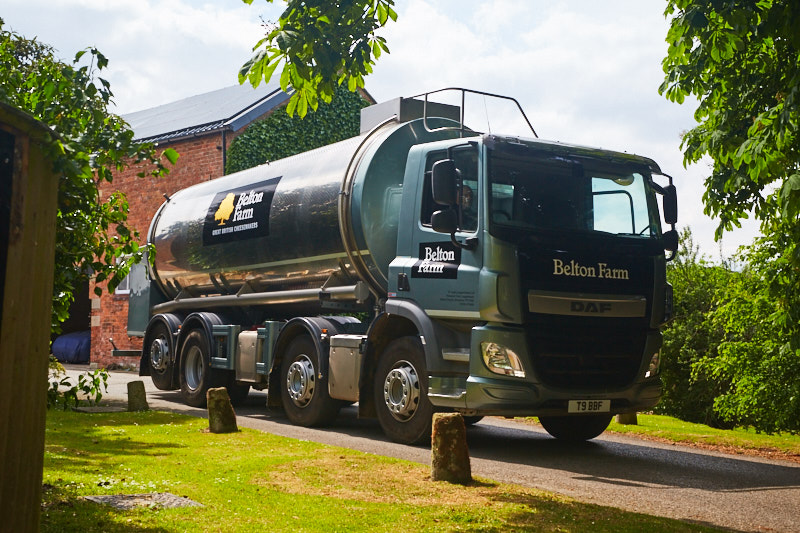 Belton Farms Dedicated Milk Tankers
Belton Farm have been working alongside R Leigh's of Loggerheads, for over 21 years, collecting the first milk collection from Stan Harding, pictured below, with his son Mark, Peter Darlington and Justin Beckett.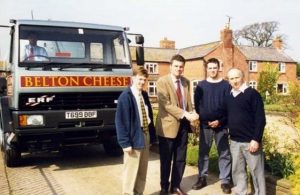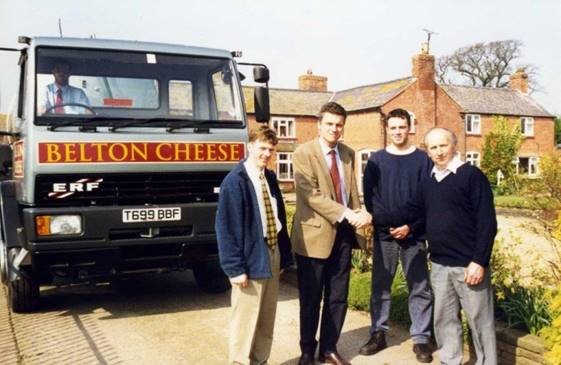 We pride ourselves on only using the freshest Milk, to make our Award-winning Cheese and our Tankers are a crucial part of our supply chain, collecting Milk from our milk producers, every day!
R Leigh's who are a fourth-generation family-run business, have been involved in livery and haulage since 1932 and have been working with us for over 21 years. Leigh's now have a fleet of 7 Tankers, with dedicated drivers who have continued making collections through these uncertain times and testing weather conditions!