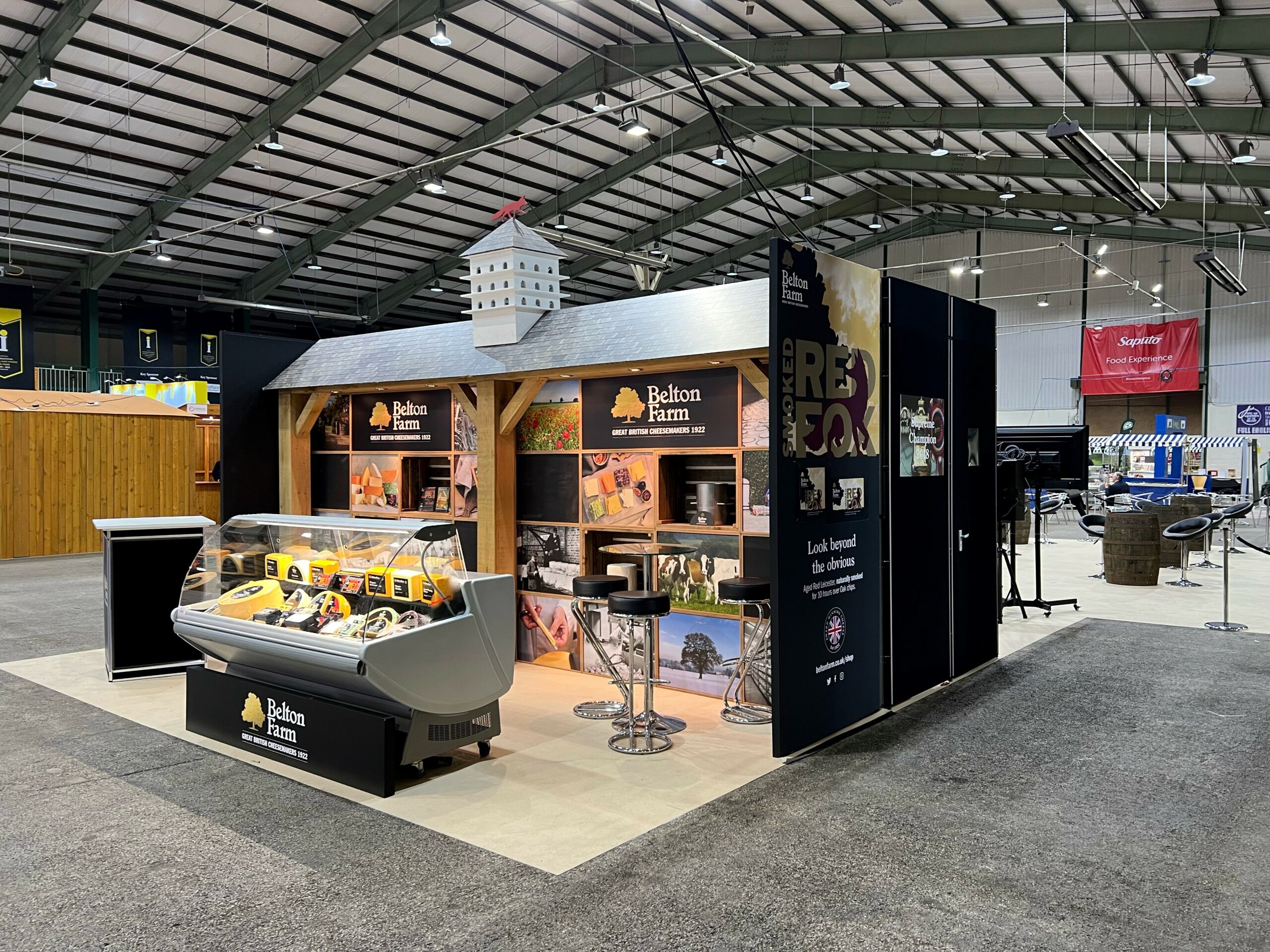 Belton Farm Celebrates 100 Year's at the 2022 ICDA!
The Beckett family celebrated their cheesemaking centenary at the 2022 International Cheese and Dairy Awards held at the Staffordshire County Showground last week.
Belton was crowned Reserve Champion UK Cheese, with a Coloured Cheshire and scooped 16 Golds, 20 Silvers and 18 Bronze Awards. Belton also received the National Westminster Trophy for the highest number of points in show for the 11th year in a row, gaining recognition for our consistent cheese quality.
A total of 8 Trophies were awarded, which included:
Sainsbury Trophy – Awarded for Best New Dairy Product – Smoked Red Fox
Farmhouse Cheesemakers Trophy –  White Cheshire
Cheese Company Trophy – White Fox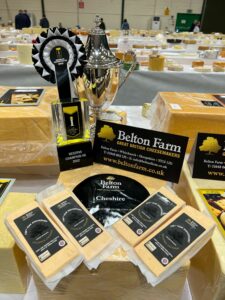 Industry VIP's and honoured guests gathered at the Trade Luncheon where Managing Director, Justin Beckett was presented with the Dairy UK's annual Cheese Industry Award, in recognition of his dedication to British cheese making.
Justin received the award for his industry leadership and work championing British cheese and successes in driving forward the sales of some of the UK's most iconic territorials. He was also a leading light in the Milk Development Council funded promotional campaign, to rejuvenate interest in and sales of Cheshire Cheese.
Speaking after the awards, Justin said:
"I am delighted to have received the Cheese Industry Award and would like to thank Dairy UK, it was a great honour. It has been a huge privilege to have been involved in the dairy industry for many years and rather special as the business is celebrating 100 years of cheese making by the Beckett family at Belton Farm. "
"We're delighted with this year's results, particularly being awarded Reserve Champion UK Cheese winning with a Coloured Cheshire.
"We are extremely proud of our heritage and provenance, and it's fantastic to see the quality of our cheese being recognised with these awards. These results are a true testament to the skill of our team of dedicated cheesemakers, and the milk sourced from over 65 local farms".