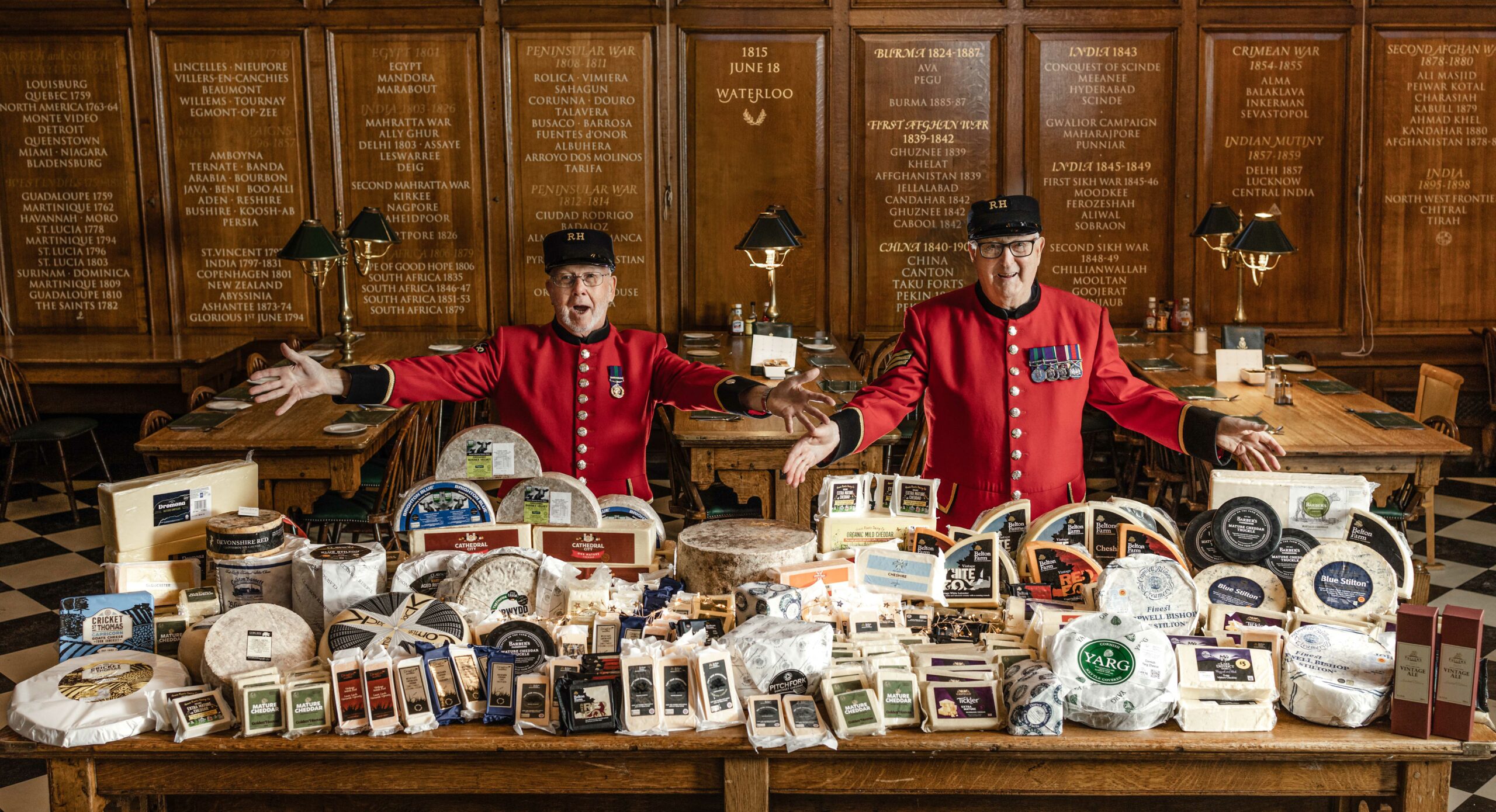 Chelsea Pensioners Celebrate Christmas in Style with Great British Cheese
Belton Farm and Cheesemakers from the UK have donated a whopping 295kg (650lbs) of cheese to the Royal Hospital as part of the Annual Ceremony of the Christmas Cheeses, getting the festive season into a swing. Now in its 63rd year, the Ceremony continues the rich tradition of British cheesemakers recognising and paying tribute to the service of the men and women of the Royal Hospital to this country.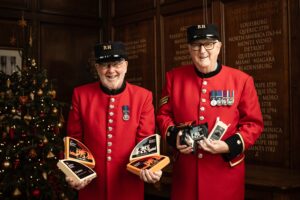 The history of cheesemakers donating to the Royal Hospital dates back to the opening of the Hospital when Sir Christopher Wren asked local cheesemongers to donate cheese to the Pensioners the year the hospital opened – 1692. After that, local cheesemakers continued making ad hoc donations. Sixty-three years ago, this became an organised and official event.