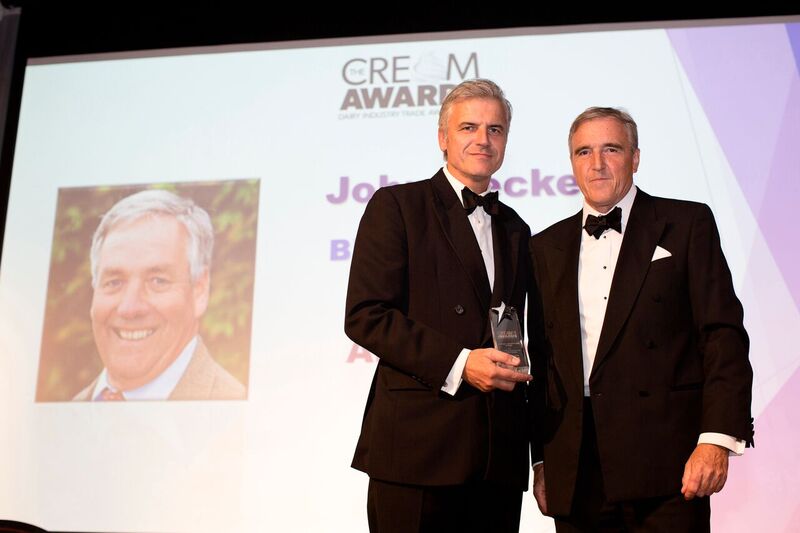 Cream Awards Honour John Beckett with Lifetime Ambassador of Dairy Award
The 4th annual Cream Awards were held in Birmingham last week.
The awards were created to recognise some of the brightest, best business and people across the dairy industry and this year Belton were included in the list of winners.
The Judging panel and organisers recognised the outstanding contribution to the dairy industry by the late John Beckett detailing some of his many achievements across the years.
As a highly respected Director of Belton Cheese, past President of the RABDF, Chairman of Genus and the creator of The MBA Agrifarm Charitable Fund setup to allow enterprising farmers to study for an MBA at the Cranfield School of Management, John will be missed by everyone.
Justin Beckett received the award on behalf of his father John saying "It's a great honour to collect the Lifetime Ambassador award on behalf of my father which was such a kind and generous tribute. He would also be delighted that Grosvenor Farms was announced as Cream Award winner for 2016, winning the John Beckett Memorial Cup which was renamed in his honour."
The Belton Cheese team were also on hand to receive a Highly Commended trophy for Innovation in Exports. The judges were looking for an innovative business that showed exemplary courage, ingenuity and entrepreneurial spirit. Belton showed how they stand out from the crowd with their award winning Red Fox cheese which has opened doors and increased export sales for the company.