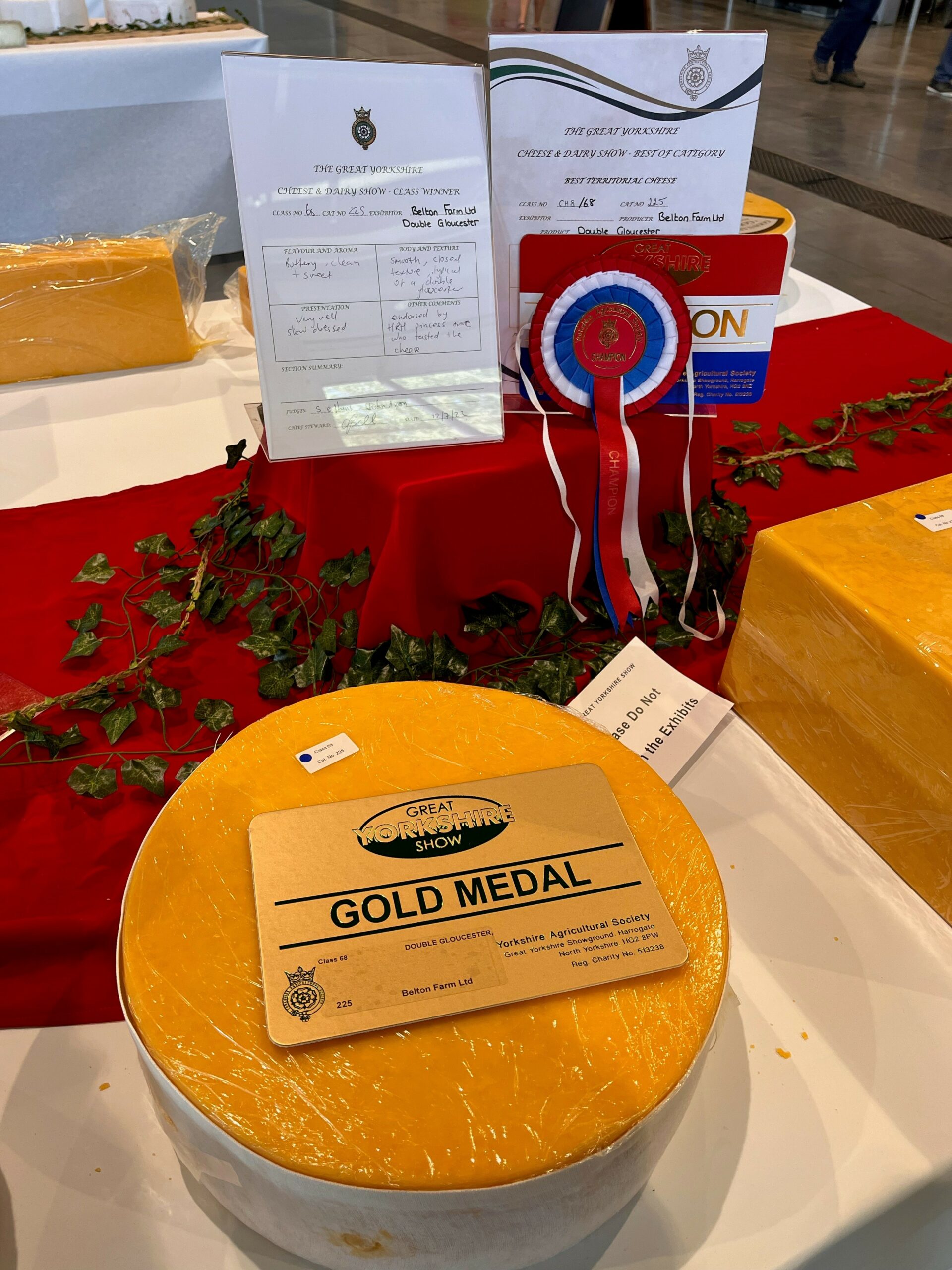 Double Gloucester Takes Home Best Territorial Cheese at The Great Yorkshire Show
The Great Yorkshire Show was held last week, which celebrates agriculture, food, farming and countryside, with traditional competitions, as well as a host of new features for 2022. The Cheese and Dairy Show judging took place on Tuesday 12th July 2022.
We were delighted to take home the Trophy for Best Territorial Cheese with a traditional Double Gloucester, alongside 3 Golds, 6 Silvers and 1 Bronze.
The judges' feedback was 'buttery, clean and smooth with a closed texture, typical of a Double Gloucester' and excitingly 'Endorsed by HRH Princess Anne who tasted the cheese'.
Belton Farm Double Gloucester is smooth with a creamy, buttery flavour, rich and nutty yet mellow with a straw like colour from the addition of natural plant extract, annatto. It is a particularly good melting cheese. Aside from that, Double Gloucester's texture has enough bite to make for a satisfying snack in its own right. There are fewer more enjoyable snacks than a thick slice of Double Gloucester on a biscuit.
Full list of Great Yorkshire Show Awards:
Best Territorial Cheese Trophy – Double Gloucester
Gold
Cheshire
Vintage Red Fox
Double Gloucester
Silver
Creamy Lancashire
Cheshire
Red Leicester
Double Gloucester
Red Leicester
Port Wine Derby
Bronze