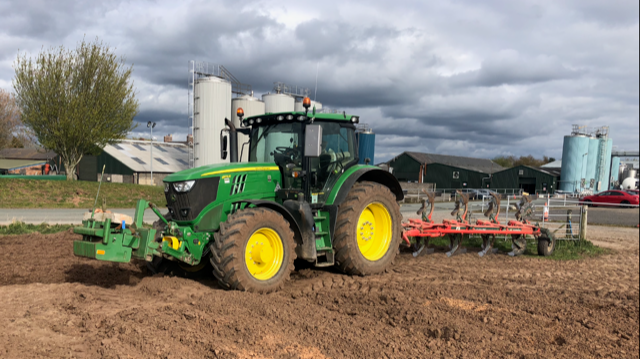 Spring on Belton Farm
Here at Belton Farm there are 420 acres of North Shropshire arable farmland, proudly and organically farmed since 2002.
Our farm can be found on the Shropshire/Cheshire border, a beautiful part of the world surrounded by glorious countryside, with rich, green pastures perfect for cows to freely graze on throughout the year. We produce cereals, wheat for milling, organic oats for porridge and animal feed, red and white clover for grazing cows and sheep. The clover we produce is then sold to local organic milk producers.
This Spring the land is being ploughed (pictured above), in preparation for the drilling/seeding of Organic Oats, Beans and Wheat.
There are many benefits to Organic Farming including:
Fewer Pesticides: Organic farming uses virtually no pesticides
No Artificial Colours: Artificial colours are banned under organic standards, so of course, we don't use them
No Preservatives: Organic means no artificial food colours or preservatives
GM Ingredient Free: The use of genetically modified organisms is banned under organic standards
Free Range: Organic means always free range with cows being encouraged to forage and graze