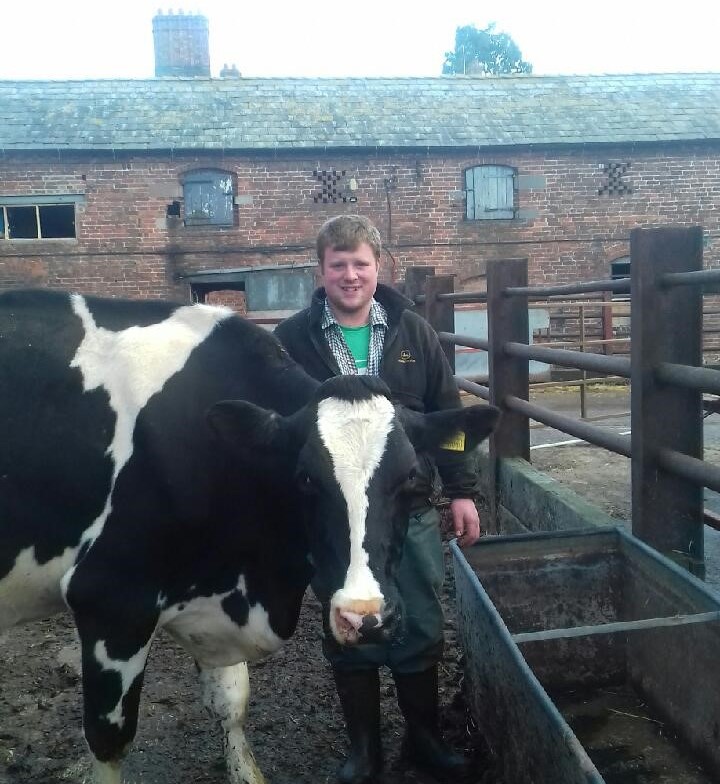 Supporting Our Local Young Farmers
Michael Kulik, 22 – Parish Farm
Michael has been working for the Hare's family for the past 8 years. At the age of just 22, he has also been renting small parcels of land, purchasing and then lambing sheep, as well as rearing beef calves, alongside working full time. Michael managed to build up to 280 ewes and a dozen beef store cattle, before taking on the tenancy of Parish Farm in December 2017 – taking his sheep and beef with him, creating his own agricultural holding.
Always wanting to play a part in the dairy industry and taking on Parish Farm, gave Michael the opportunity to do so. With the basic infrastructure and milking setup at Parish Farm, he decided to start milking at the end of August 2018, having sold half of his ewes to raise funds to buy his milking cows. Michael then approached Belton Farm for a milk contract, which allowed his dream to become a reality. He is now milking 21 cows as a flying herd, on a 30-acre holding near Wem.
In addition to this, he also tenants 60-acres on seven other holdings, all within a ten-mile radius of the homestead. Michael said "I am constantly trying to increase numbers as funds become available. My aim is to build the herd to around 60, as I've got infrastructure for that many, but I will have to wait for the availability of more grazing land. My aim is to improve my transition of milk from forage and start and rear my own replacements in time, creating a small compact cow, with longevity and a good converter of grass to milk".
Michael uses a basic system of summer grazing, silage bales in the winter, concentrates in the parlour and some fed down the barrier. We are delighted to support and be supplied by such a motivated and ambitious young individual.