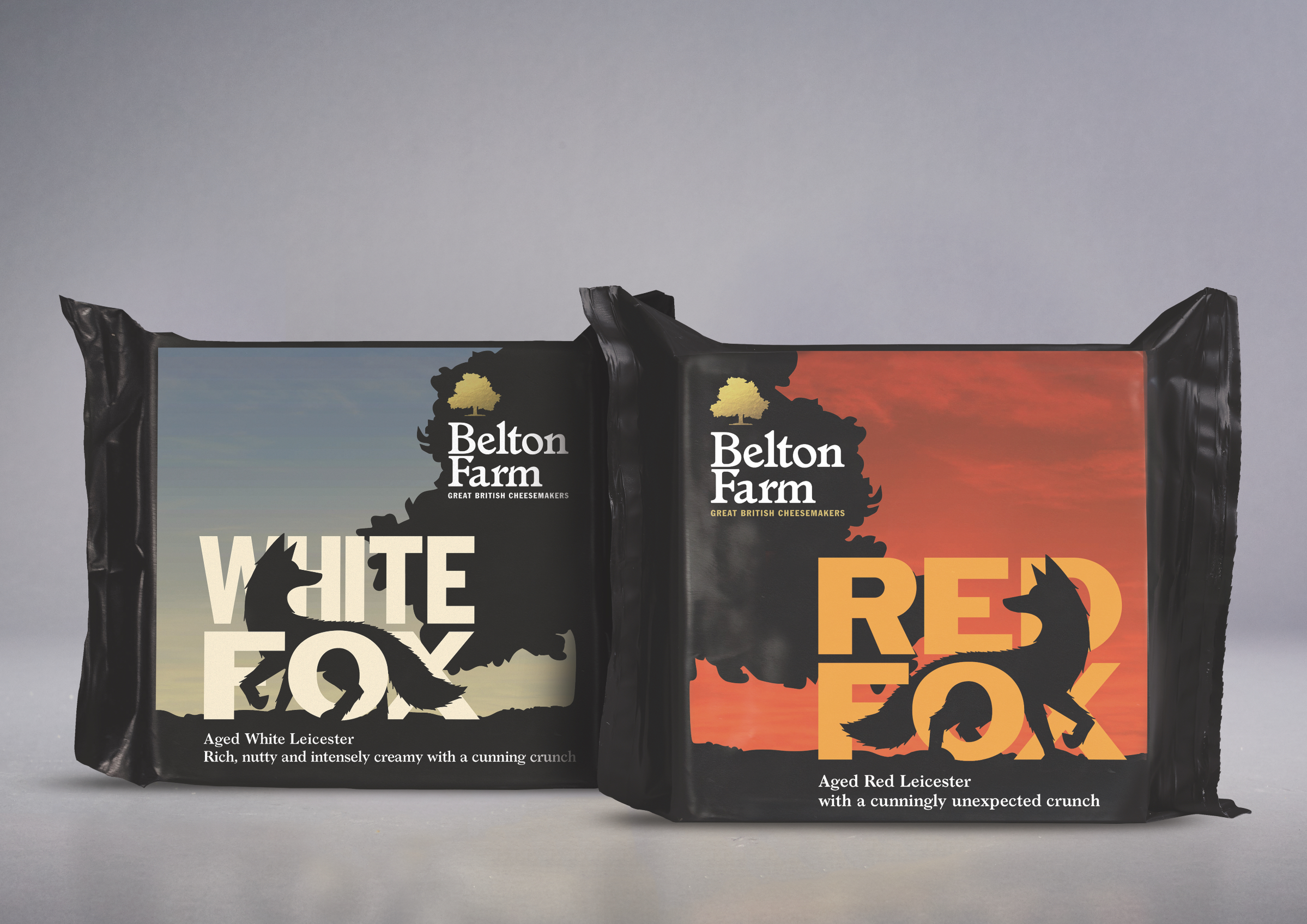 The Belton Farm Foxes are back with a brand new look
Belton Farm is set to re-launch and re-invigorate its fabulous range of award-winning Red & White Fox branded cheese.  These 'Modern British' territorial cheese will initially appear in 200 Waitrose stores nationwide this month.
Based upon aged Red and White Leicester cheese recipes, the 'Foxes' are famed for their distinctive taste and texture.  Red Fox combines a cunningly unexpected crunch with an intense & complex blend of sweet and savoury flavours, while White Fox is rich and intensely creamy with a nutty finish. Both will appear in striking new pack designs which gives them a real presence on shelf.  They will also benefit from focused in-store promotional support, social media marketing campaigns and a programme of extensive consumer sampling.
Commenting on the launch Justin Beckett, Belton Farm's Managing Director said, "At Belton Farm we recognise that we need to engage with a new generation of discerning cheese buyers and that we need to promote, position and package cheese in a more relevant and stimulating way.  The Fox family are Belton Farm's distinctive take on 'Modern British' cheese and we strongly believe that both Red and White Fox can champion the territorial segment of the category by bringing excitement and widening the repertoire of our consumers."
Both Red Fox and White Fox will officially launch at the Nantwich International Cheese Awards being held on 25 July 2017 and will be a highlight of Belton Farm's stand.