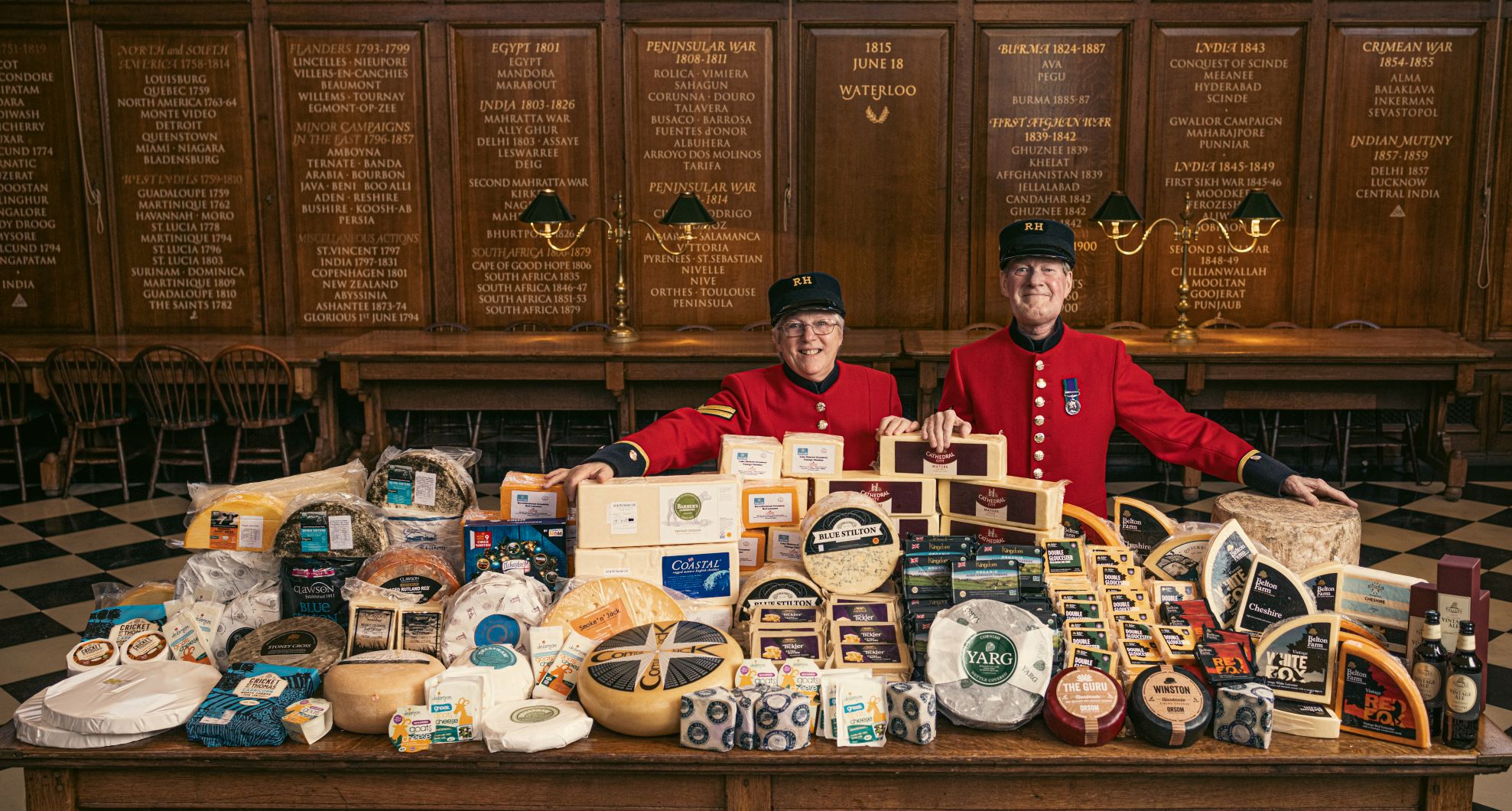 The Ceremony of the Christmas Cheese
Every year, British cheese is donated by Cheesemakers all over Great Britain and presented to the Chelsea Pensioners during the annual Ceremony of the Christmas Cheese at the Royal Hospital, London.
Chelsea Pensioner Carol Knight had the honour of cutting the 24kg Montgomery Cheddar at this year's Ceremony of the Christmas Cheeses, which returned to the Royal Hospital last Friday for the 62nd year. Dairy UK provided a huge 286kgs of cheese, all donated by cheesemakers.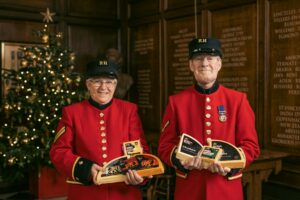 The tradition dates back to 1692 when the hospital asked a local Cheesemonger to provide the pensioners with cheese as a Christmas treat. Cheese has been a favourite among British Soldiers serving on the front line, as it was handed out in their rations during the First World War.