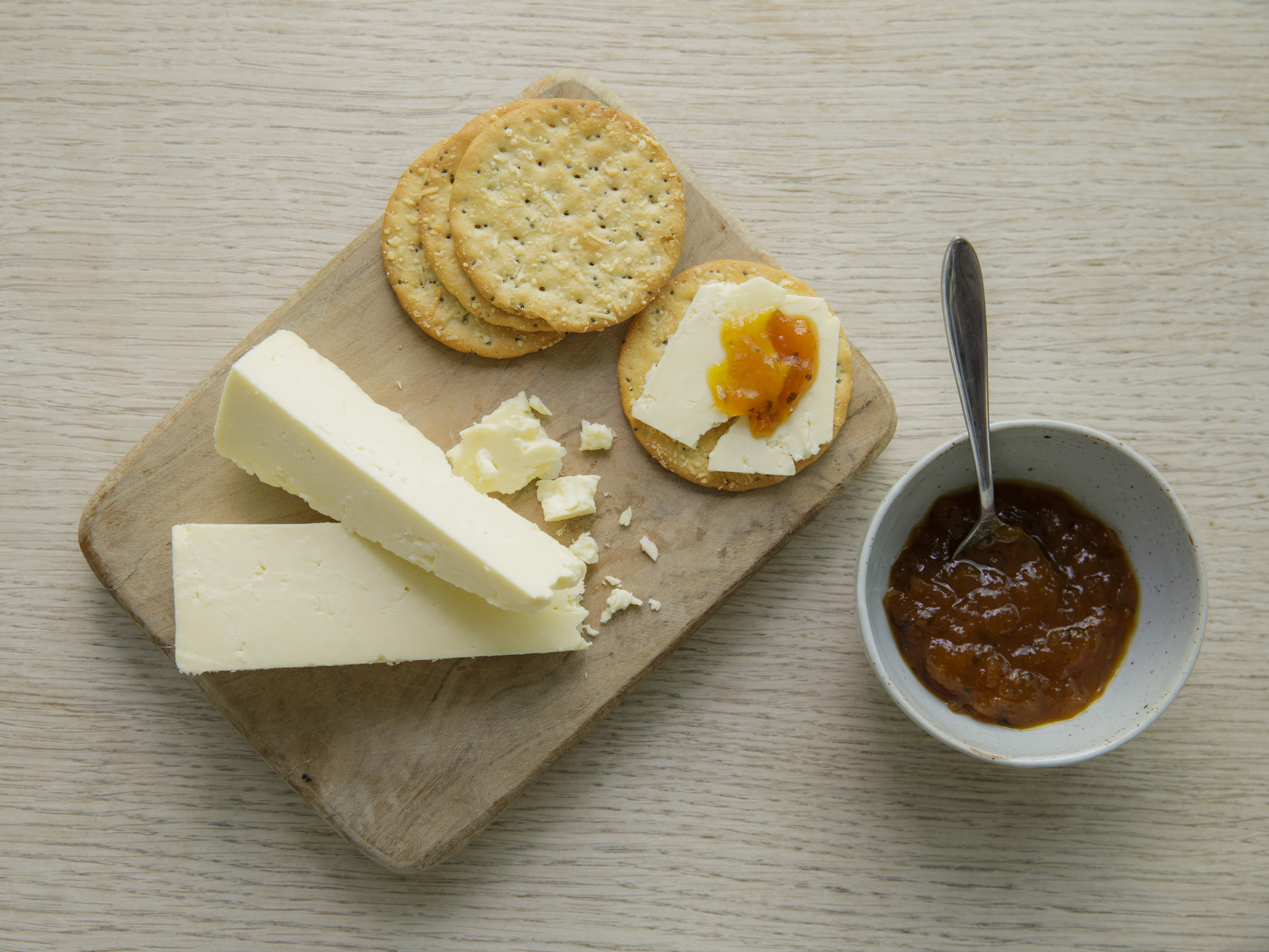 Under the Spotlight: Lancashire
Under the Spotlight: Lancashire 
There are three distinct varieties of Lancashire cheese. Young Creamy Lancashire, Tasty Lancashire and the Crumbly Lancashire, which is a more recent creation. It is made to a traditional bespoke recipe that gives the cheese its distinctive characteristics. Belton Farm Lancashire is a crumbly cheese with a refreshingly zesty flavour.
Did you know?
Crumbly Lancashire was created in the 1950's. Unlike the other two varieties, it resembles other crumbly cheese such as Cheshire and Wensleydale. It tends to be matured for only 2-6 weeks, resulting in a crumbly, fresh, high-acid cheese.
Perfect food pairing
Our delicious Lancashire is ideal for crumbling onto salads or as part of a sandwich. It's also well known for being a superb melting cheese for topping a jacket potato and perfect for Cheese on toast – How do you make the perfect cheese on toast? As we would recommend the following:
Toast the bread on both sides
Butter the toast on one side
Cover with the Lancashire Cheese
Place on a baking tray, then grill until the cheese has melted
Lancashire stays perfectly on your toast when melted, it doesn't flow like a Cheddar. Lancashire cheese can also take pride of place on an after dinner cheeseboard, playing the part of the 'crumbly' on the board.
Did you know?
Crumbly Lancashire is a young cheese and is characterised by being bright-white, very crumbly, very sharp and fresh in flavour. It is also generally what most people would associate and expect 'Lancashire cheese' to look and taste like, from the three varieties.
Perfect drink pairings
Alsace Gewürztraminer is an aromatic wine grape variety, which we highly recommend to pair alongside a traditional Lancashire. A classic Pinot Noir is a red wine grape variety that also pairs beautifully with the crumbly cheese. When it comes to ales and beers, we would recommend pairing with a traditional bitter.

 – Alsace Gewürztraminer

 – Pinot Noir

 – Traditional Bitter