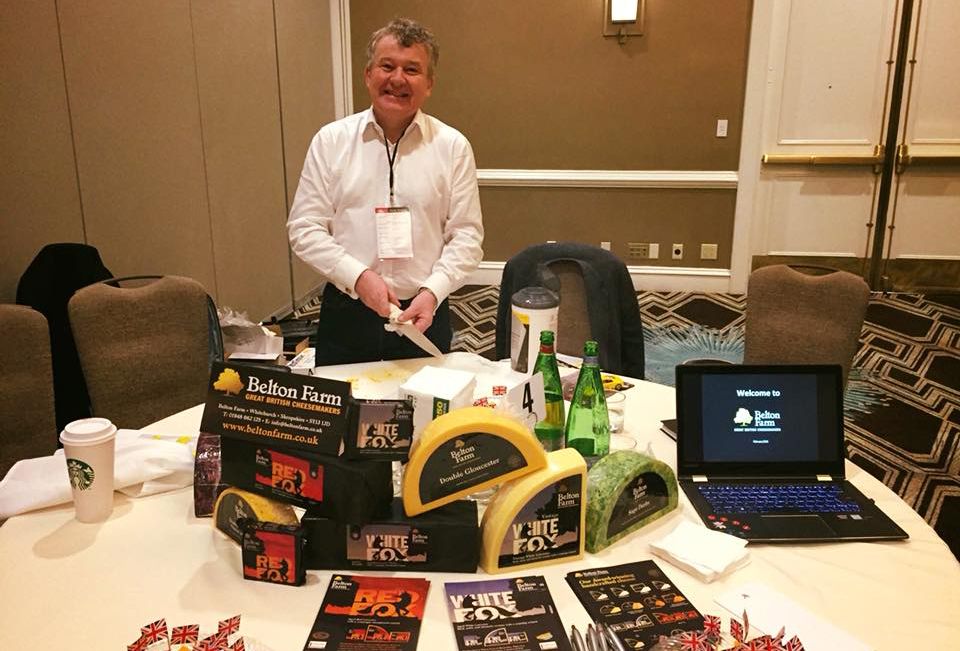 USA Export Sales Set to Grow for Great British Cheesemaker Belton Farm
As part of an ambitious export growth strategy the award-winning cheesemaker Belton Farm have launched their new look Belton Farm cheese range along with the prestigious Red and White Fox brand to the US at the 2018 Winter Fancy Food Show.
Belton Farm, working alongside UK partners Coombe Castle International, has joined forces with the Atalanta Corporation to deliver their award winning range of classic, contemporary and vat-made Great British Cheese to customers and consumers state-wide.
Atalanta is the largest privately held food importer in the US, specialising in cheese, charcuterie, deli meat, grocery and seafood from around the world. Having recently acquired ANCO who were one of the largest speciality cheese importers in the US they have a unique opportunity to strengthen their position as leaders in the speciality cheese and deli categories.
The Award winning Belton Farm brand has been established in the U.S for over 25 years and is well known for its quality.  Commenting on the Belton Farm growth strategy, Justin Beckett, Managing Director, said "We have worked with our UK partner Coombe Castle International for 25 years and now very much look forward to working alongside the team at Atalanta. Together I believe we have the expertise and experience to develop and grow in an ever expanding market as Atalanta has the versatility to meet the requirements of every market, from commodity to speciality."