Belton Farm Attend The Winter Fancy Food Show 2020
We recently took our Great British Cheese stateside to visit the 45th Winter Fancy Food Show, in San Francisco. The Moscone Centre hosted the 2020 Winter Fancy Food Show which took place in San Francisco, CA from January 19th to the 21st which featured: 80,000+ Speciality Foods & Beverages, thousands of new products, at the industry's top networking event and over 1,400+ exhibitors from around the globe.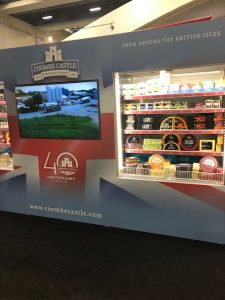 The Winter Fancy Food Show is the largest speciality food industry trade event in North America, and the premier showcase for industry innovation. The Premier Speciality Food Show is on the West Coast and lets you discover the newest trends and best products, make key business connections, network with industry leaders, and take a look at what the future holds for speciality food!