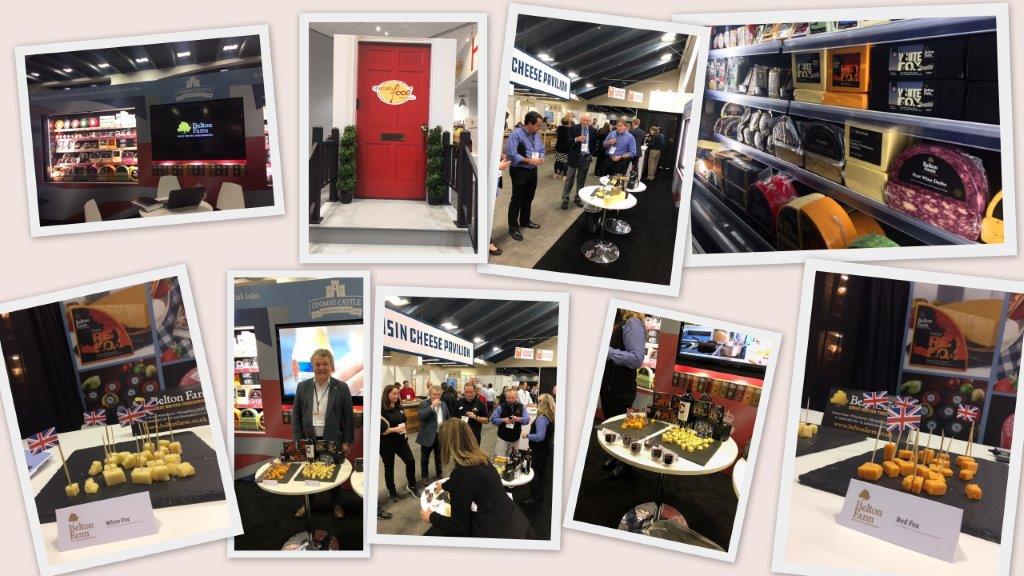 Winter Fancy Food Show, San Francisco
The Speciality Food Association (SFA) returned for the 44th annual Winter Fancy Food Show in San Francisco on 13th-15th January 2019, which is largest speciality food and beverage trade show on the West Coast of America. The most influential buying decision-makers from retail, food service, e-commerce, and hospitality flock to the show each year to taste trends and do business.
Held at Moscone Centre, the industry-only show covered more than three and a half football fields of space – 200,000+ sq. feet – with the latest in innovative and authentic speciality food products from across the US and the globe. Attendees expected 1,400 exhibitors showcasing 90,000 speciality food products at the show. Last year's show was described as "awesome," "fun," and a "great place to spot trends" by attendees.
Belton Farm attended the Winter Fancy Food Show alongside UK partners, Coombe Castle International, joining forces with the Atalanta Corporation to deliver the award winning range of classic, contemporary and vat-made Great British Cheese to customers and consumers state-wide.
This years WFF Show saw the launch of the new Belton Farm US Range which is all handcrafted by the skilled Belton Farm Cheesemakers, who use free range milk from local dairy farms and pride themselves on their cheese-making heritage and provenance. The skills and knowledge were confirmed after beating over 5,000 dairy entries to be crowned Supreme Champion at the 2018 International Cheese Awards held in Nantwich, Cheshire.
The new US Territorial Range includes:
Cheshire Light and crumbly texture with subtle hints of fresh citrus.
Double Gloucester Smooth texture with a creamy, buttery flavour
Sage Derby Creamy Derby cheese marbled with a delicate sage infusion.
Double Gloucester Onion and Chive Buttery Double Gloucester infused with onion and chives
Port Wine Derby Smooth creamy Derby cheese marbled with a delicate Port infusion.
Saxonshire A delicious combination of the Brits five favourite regional cheese Cheddar, Derby, Double Gloucester, Red Leicester and Cheshire layered to perfection a true taste sensation.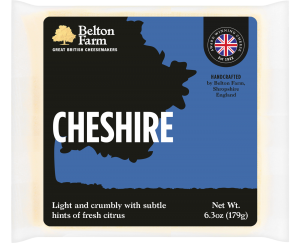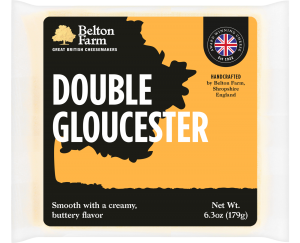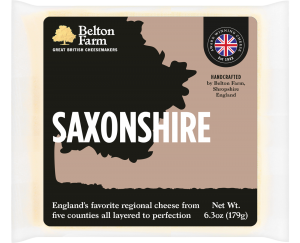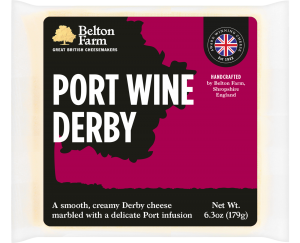 Commenting on the new launch Justin Becket, Managing Director, Belton Farm, said "The Belton Farm brand has been an established deli brand in the U.S for over 25 years and is well known for its quality, this specially selected 6.3 oz pre-pack range gives customers choice and flexibility."