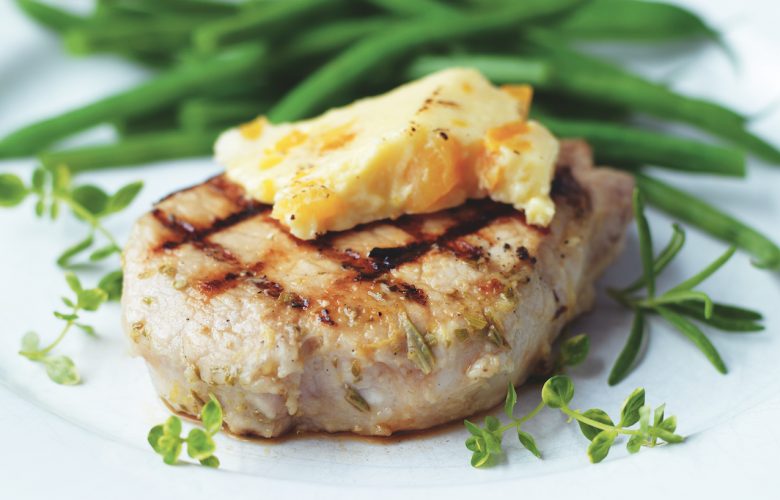 Chargrilled Marinated Pork with Wensleydale and Apricots
Ingredients
4 lean pork steaks
1 tbsp olive oil
Finely grated zest and juice of 1 lemon
1 tbsp chopped fresh rosemary or thyme
100g (4oz) Belton Farm Wensleydale
½ finely cut apricot
Fresh vegetables or mixed leaf salad, to serve
The Cheese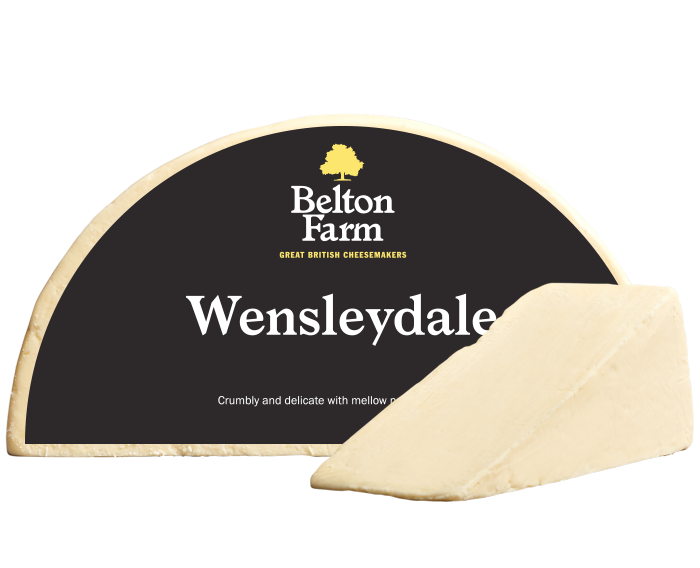 Wensleydale
Method
Put the pork steaks into a shallow non-metal dish and add the olive oil, lemon zest, lemon juice and herbs. Season with black pepper. Turn to coat the meat and then cover and marinate for 30 minutes.

Pre-heat the grill or a chargrill pan, then chargrill or grill the steaks for 4-5 minutes per side depending on the thickness of the steaks then season.

Lift the steaks onto warm plates and place a slice of Wensleydale and a teaspoon of apricot on top, leaving it for 1-2 minutes to melt while the meat rests. Serve with vegetables or salad.