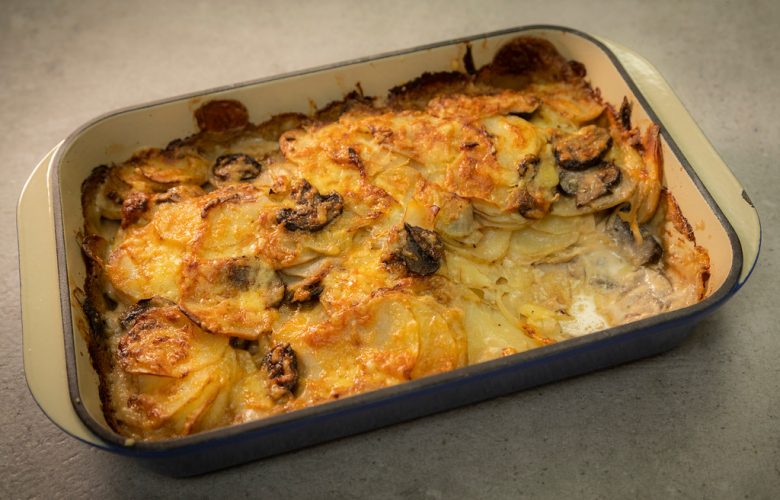 Ingredients
Ingredients
1 tbsp Olive Oil
1 Onion, finely chopped
150ml Milk
150ml Double Cream
1kg Potatoes, finely sliced
250g Mushrooms, sliced
100g Belton Farm Cheddar, grated
Salad to serve
The Cheese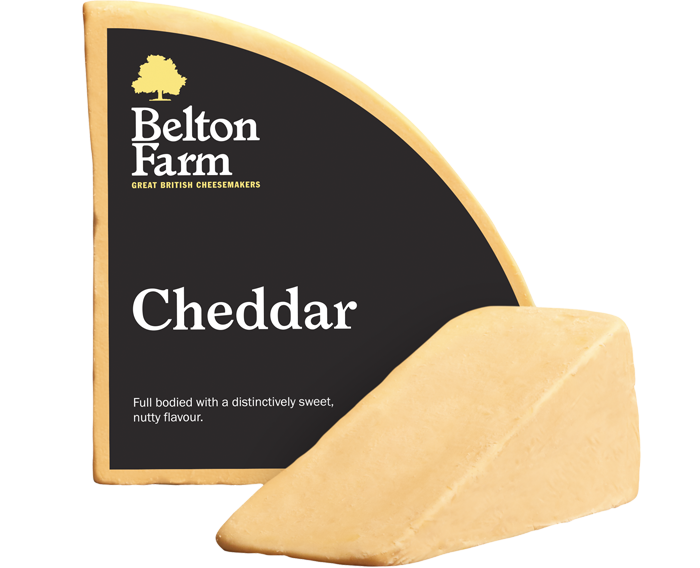 Cheddar
Method
Preheat the oven to 200c/180c fan/gas mark 6.

Heat the olive oil in a large frying pan and cook the onion for 5-7 minutes until soft and golden.

Add the garlic and cook for a further minute then pour in the milk and cream and heat for 1-2 minutes. Season to taste.

Mix the potatoes, mushrooms and Cheddar Cheese into the pan, saving a handful of cheese for the topping.

Layer everything into a large oven dish and pour over any remaining milk from the pan, then top with the reserved Cheddar Cheese and bake in the oven for 40-50 minutes until a knife slides easily through the potato and the top in golden and bubbling.

Serve with a green salad.