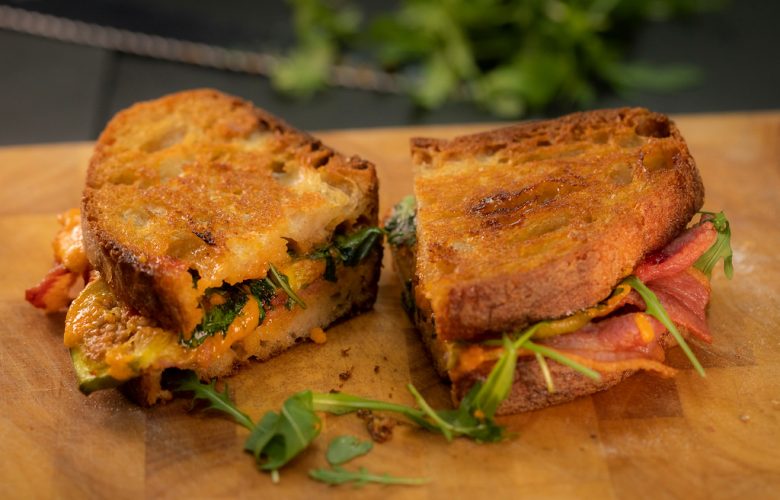 Posh Cheese, Bacon and Fig Toasties
Ingredients
Ingredients
12 Rashers of Streaky Bacon
8 Think Slices of Bread - Sourdough/Bloomer
4 tbsp Chilli Jam, optional
120g Belton Farm Red Fox Cheese, sliced
4 figs, sliced
75g Butter, softened
4 Handfuls of Rocket
The Cheese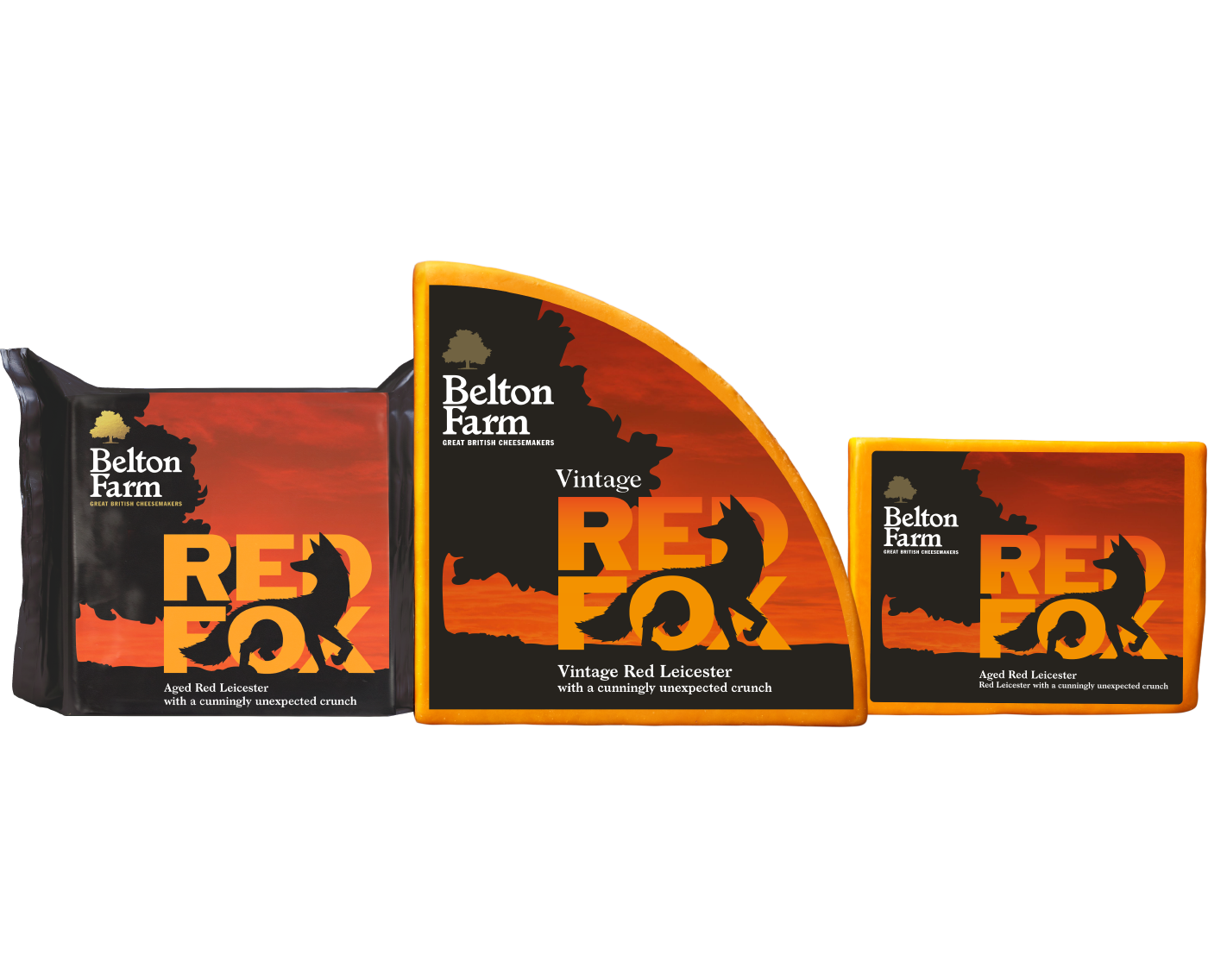 Red Fox
Method
Heat a non-stick frying pan and cook the bacon for 1-2 minutes on each side until fully cooked and slightly crispy. Take off the heat, but don't wipe out the pan.

Spread Chilli Jam on 4 slices of bread then top with slices of Red Fox Cheese, Bacon and figs.

Top with the remaining slices of bread and butter on the outside edges.

Using the same pan from the bacon, cook the toasties for 2-3 minutes on each side until golden and crisp and the Red Fox Cheese has melted.

Carefully open each sandwich and add a handful of rocket before closing and cutting in half to serve.