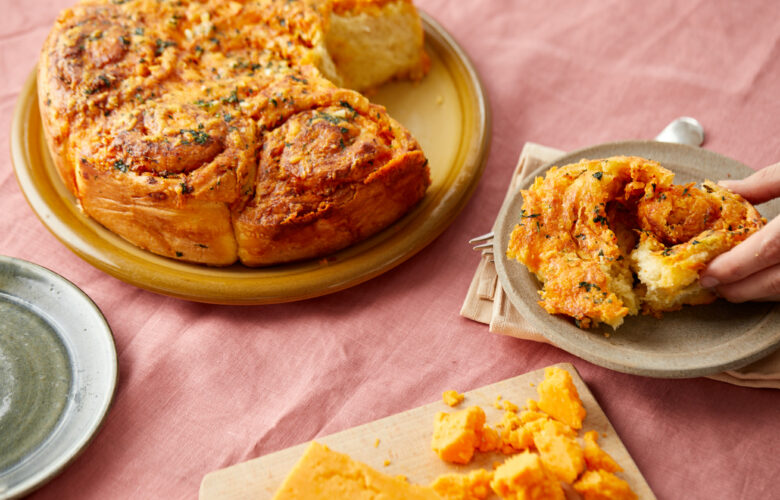 Red Fox and Kimchi Swirl Buns
Ingredients
175ml/0.7 cups whole milk
2 tsp dried active yeast
1 tsp caster sugar
350-450g/12-15oz plain flour, plus extra for dusting
1 tsp salt
1 egg, beaten, plus 1 beaten for glazing
50g/1.5oz unsalted butter, very soft, plus extra for the tin
200g/7oz Belton Farm Red Fox, grated
150g/5oz kimchi

For the garlic butter
125g/4oz unsalted butter, very soft
75g/3oz Belton Farm Red Fox, finely grated, plus extra for scattering
3 cloves garlic, peeled and crushed
3 tbsp chopped coriander leaves
The Cheese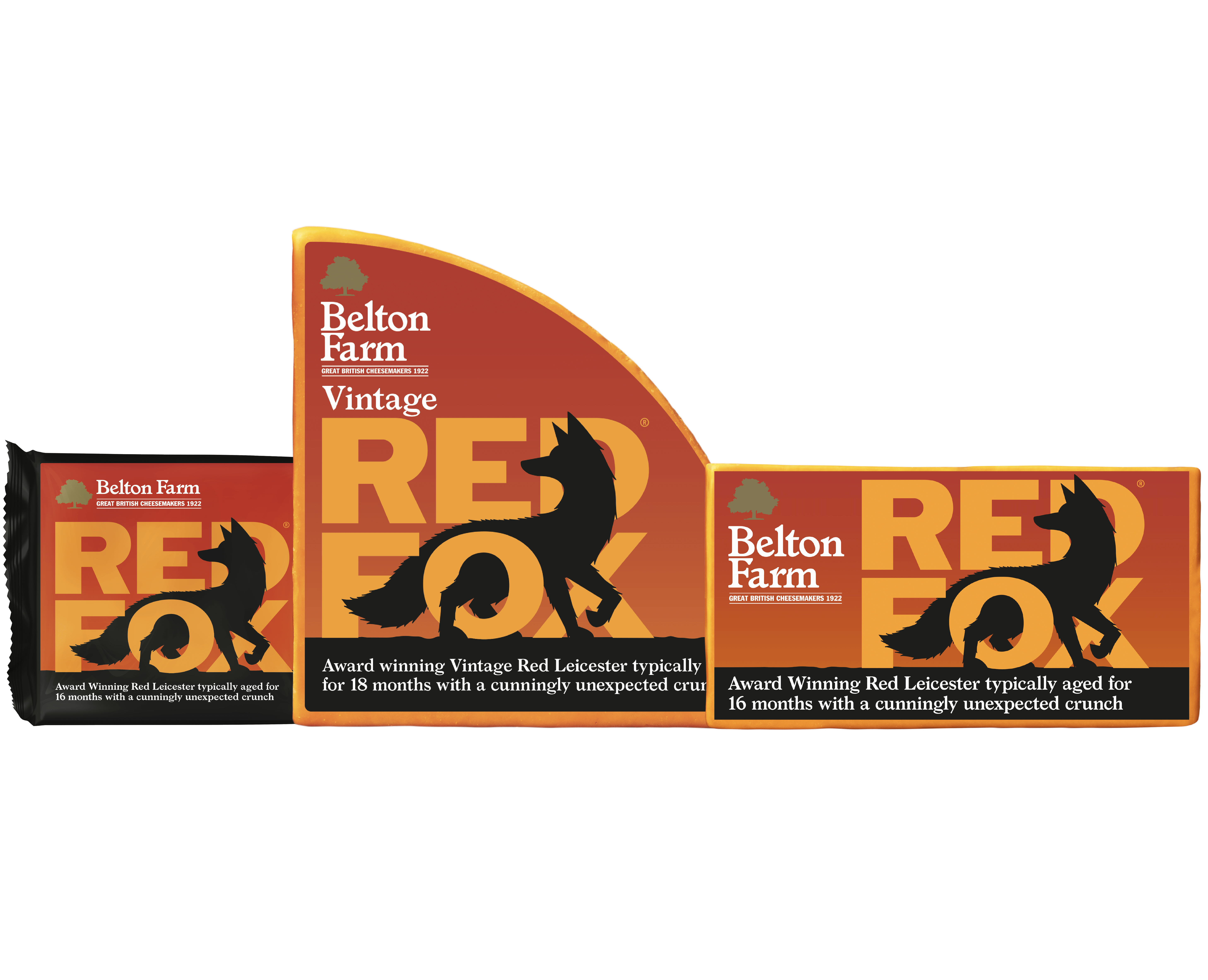 Red Fox
Method
Heat the milk on a medium low heat for 30 seconds to 1 minute. Whisk in the dried yeast and caster sugar, and leave in a warm place for 10 minutes or until a thick foam has formed on top of the milk.

Tip the flour – starting with 350g/12oz – into a large mixing bowl and stir in the salt. Make a well in the middle of the flour and pour in the yeasty milk mixture, beaten egg and softened butter. Stir until the mixture is combined and comes together into a rough dough, adding more flour if necessary.

Tip onto a lightly floured worksurface and knead for 5 minutes until the dough is smooth and elastic. Form into a ball, put in a bowl and cover with oiled clingfilm. Leave in a warm place for 1 hour and 30 minutes.

To make the garlic butter, beat together the soft butter, Red Fox, garlic and coriander.

Turn the dough onto a lightly floured worksurface and knead gently for 30 seconds. Roll into a rectangle measuring about 30cm by 50cm.

Turn the dough so that the longest side is facing you, then spread three quarters of the garlic butter over the dough, leaving a 1cm border around the edges. Scatter over the Red Fox cheese and kimchi.

Roll the dough up length ways making sure to keep it even. Cut into 7 equal pieces and put cut-side up in a buttered non-stick 23cm springform tin. Cover the buns loosely with oiled clingfilm and leave in a warm place for 40 minutes to prove. Heat the oven to 180°C.

Brush the buns with beaten egg and sprinkle with a little more Red Fox. Bake for 35-40 minutes or until deep golden brown. Very gently melt the remaining garlic butter in a pan. Cool the buns in the tin for 15 minutes before releasing, then brush liberally with the melted butter.