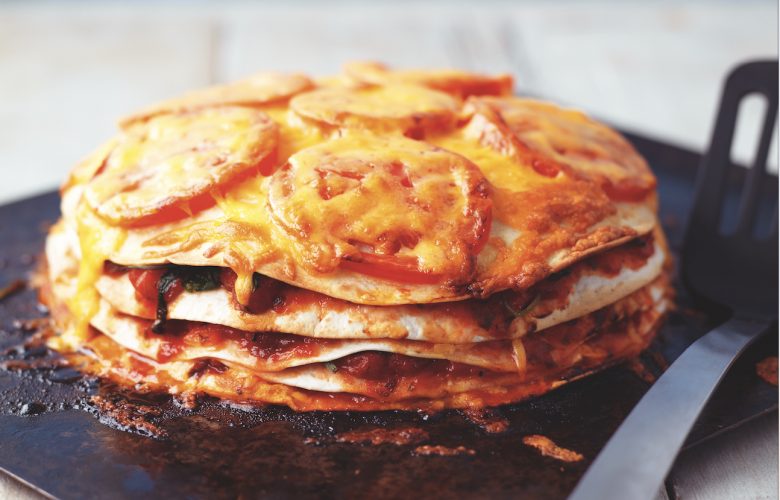 Red Fox and Tomato Tortilla Bake
Ingredients
A glug of vegetable oil
300g (10oz) fresh spinach
5 soft flour tortillas
440g jar tomato pasta sauce
3 large thinly sliced tomatoes
150g (6oz) grated Belton Farm Red Fox
Freshly ground black pepper
Salad to serve with
The Cheese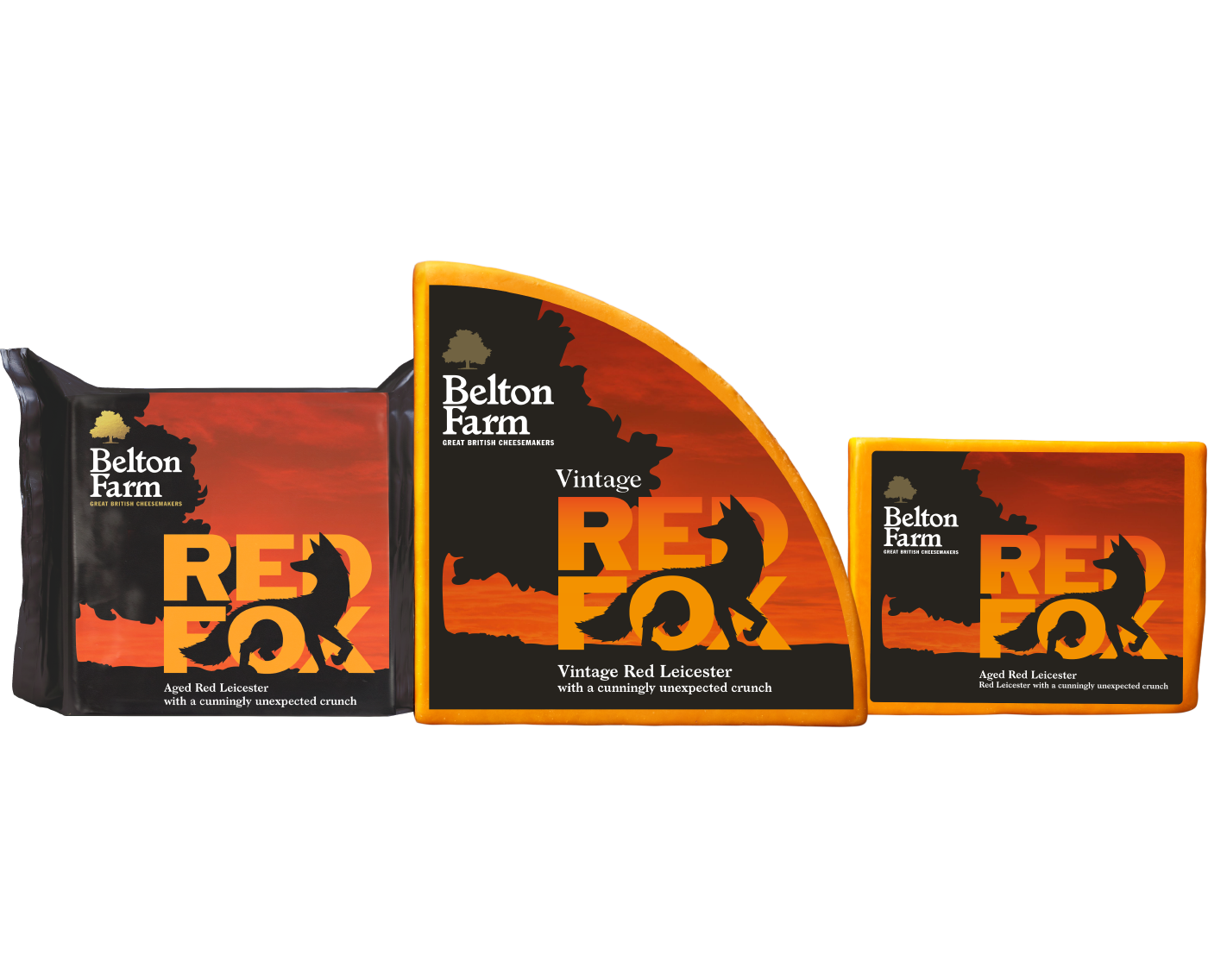 Red Fox
Method
Pre-heat the oven to 180ºC / fan oven 160ºC / Gas Mark 4. Lightly grease a baking sheet with a little vegetable oil.

Put the spinach into a colander and pour over a kettleful of boiling water to wilt the leaves. Drain well, then squeeze out the excess moisture when cool enough to handle.

Put one tortilla onto the baking sheet, and spread with one quarter of the pasta sauce, then arrange a sliced tomato on top and sprinkle with one third of the grated cheese. Place another tortilla on top, spread with another quarter of the pasta sauce, then add half the spinach, seasoning with a little pepper. Repeat these layers once more, then finish with the final tortilla, sliced tomato and grated cheese.

Bake for 25-30 minutes. Cool for a few minutes, then slice into four and serve with salad.