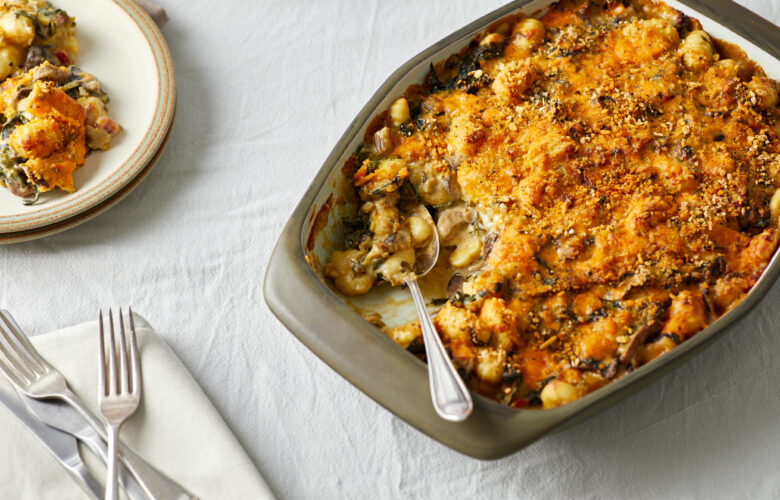 Red Fox, Chard and Mushroom Gnocchi Gratin
Ingredients
300g/11oz rainbow chard
2 tbsp olive oil
1 leek, finely sliced
400g/14oz mushrooms, sliced (we used shiitake and Portobello)
2 cloves of garlic, peeled and finely chopped
25g/1oz butter
2 tbsp plain flour
¼ tsp cayenne pepper
¼ tsp ground nutmeg
400ml/1.6 cups milk
1 tsp Dijon mustard
200g/7oz Belton Farm Red Fox, grated
750g/26oz gnocchi
50g/2oz breadcrumbs
The Cheese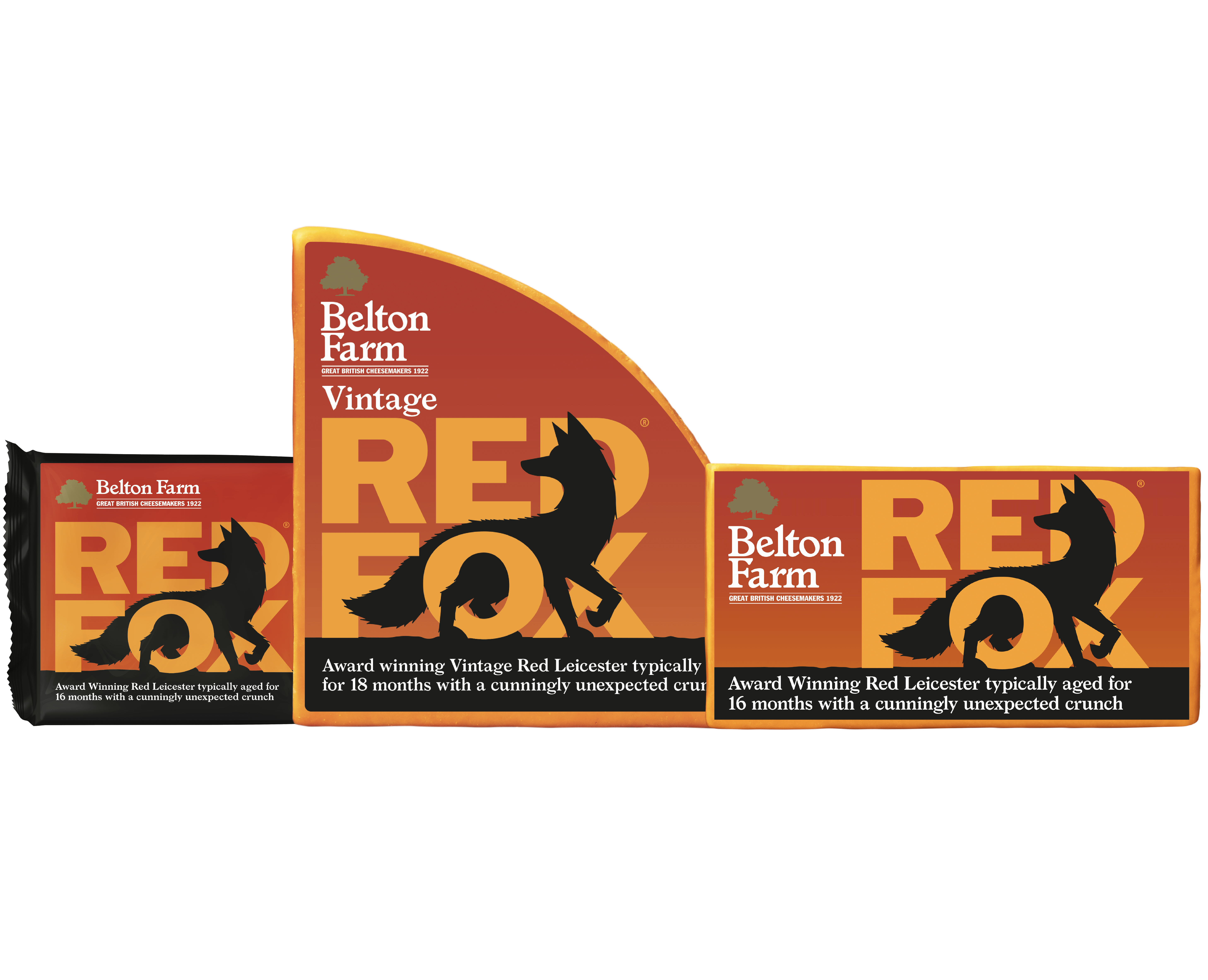 Red Fox
Method
Remove the stems from the rainbow chard. Thinly slice the stems and thickly slice the leaves. Heat the olive oil in a shallow, flame proof casserole dish on a medium heat. Add the chard, leek and mushrooms. Fry for a few minutes until soft and starting to caramelise. Add the garlic and cook for a further minute. Remove to a plate.

Wipe out the pan with kitchen roll, then add in the butter. Sprinkle over the flour, cayenne and nutmeg and stir well. Then gradually add the milk, just a little at a time, stirring well between each addition to make a smooth sauce. Stir in the mustard and half of the Red Fox. Season to taste with salt and pepper.

Stir in the gnocchi, chard, mushrooms and leek and bring to a gentle simmer, stirring.

Sprinkle over the remaining Red Fox and breadcrumbs, and bake in the oven for 12–15 minutes, or until golden-brown and bubbling. Carefully remove from the oven and serve.