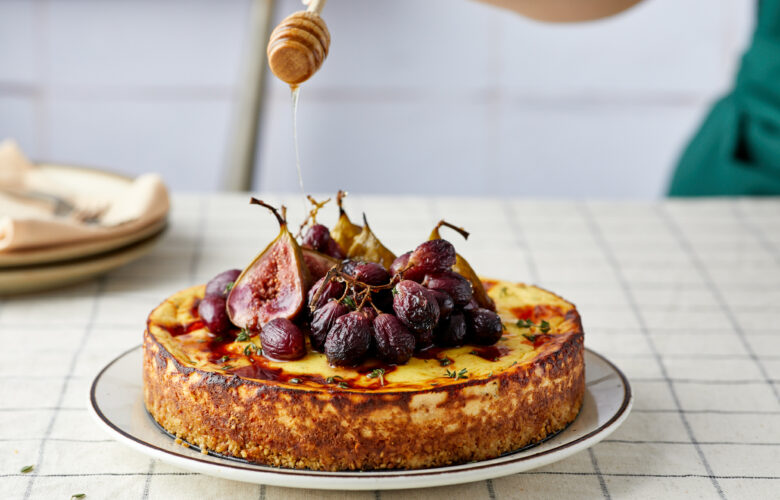 Red Fox Cheesecake with Grapes and Figs
Ingredients
200g/7oz medium or rough oatcakes, finely crushed
125g/4oz butter, melted
250g/9oz full fat cream cheese
250g/9oz ricotta
3 large eggs, beaten
200g/7oz Belton Farm Red Fox, 150g grated and 50g/2oz cut into small cubes
2 tsp chopped fresh thyme, plus extra to serve
250g/9oz figs
250g/9oz black grapes
1 tbsp balsamic vinegar
2 tbsp olive oil
1 tsp honey
The Cheese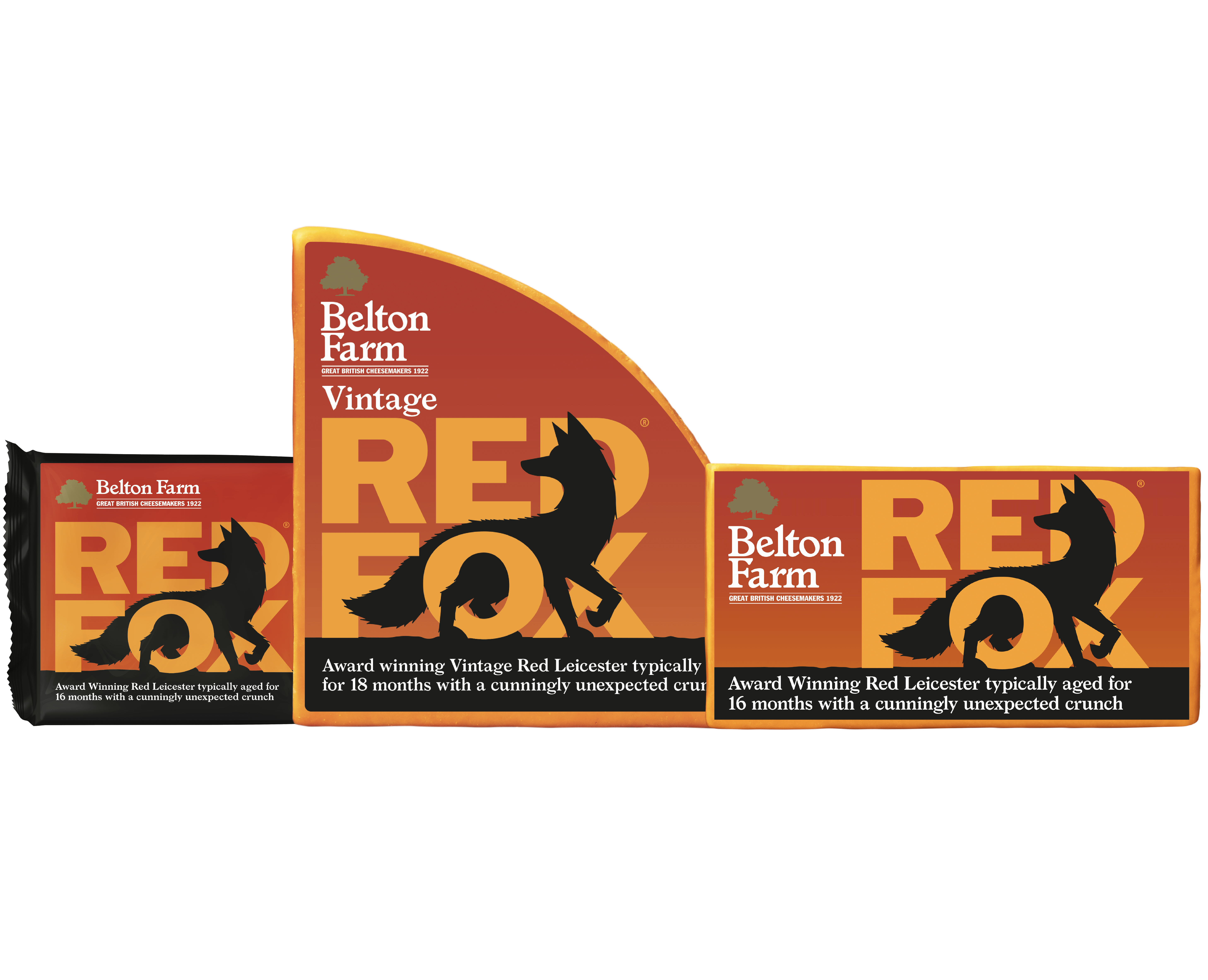 Red Fox
Method
Line a 20cm spring form cake tin with baking paper.

Preheat the oven to 170c/155c fan/gas mark 3. Mix together the oatcakes and butter, then press into the cake tin, smoothing the surface with a spoon. Chill for at least 30 minutes.

Whisk together the cream cheese, ricotta and eggs until smooth, then add the grated Red Fox, thyme and season well with salt and freshly ground black pepper. Pour into the tin, and scatter over the Red Fox cubes. Place the tin onto a baking sheet and bake for approximately 40 minutes, or until the centre is wobbly but not liquid. Remove from oven and leave to cool before chilling for 1 hour.

While the cheesecake is baking, place the figs, grapes, balsamic vinegar, and olive oil into an oven proof dish and cook at the top of the oven for about 25-30 minutes, turning occasionally, until tender and golden. Cool and chill until ready to serve.

To serve, run a sharp knife around the inside of the cake tin, before removing the cheesecake from the tin. Transfer to a serving plate, carefully removing the baking parchment. Top with figs and grapes and any cooking juices, honey and a little extra thyme.