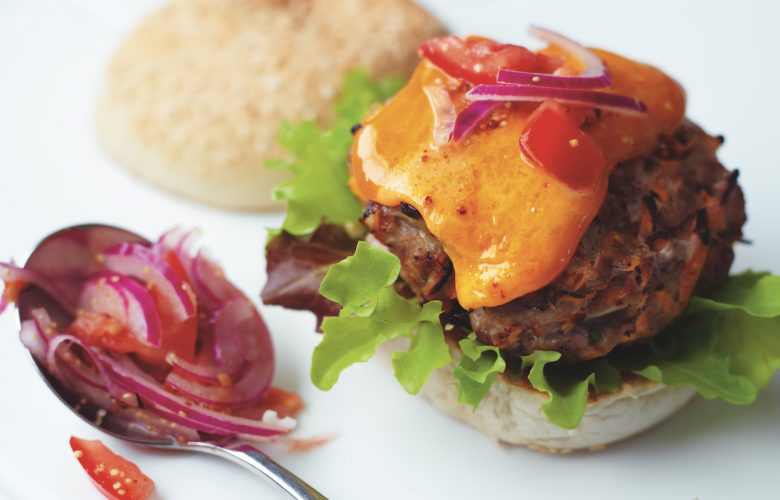 Red Leicester Burgers with Tomato and Onion Relish
Ingredients
Burgers
500g (1lb 2oz) lean minced pork
1 crushed garlic clove
1 finely chopped onion
1 large grated carrot
2 tsp mixed dried herbs
3 tbsp chopped fresh parsley or chives
Relish
1 thinly sliced red onion
2 sliced tomatoes
1 tbsp red or white wine vinegar
2 tsp wholegrain mustard
4 opened burger buns
A couple of handfuls of mixed salad leaves
100g (4oz) sliced Red Leicester Cheese
Freshly ground black pepper
The Cheese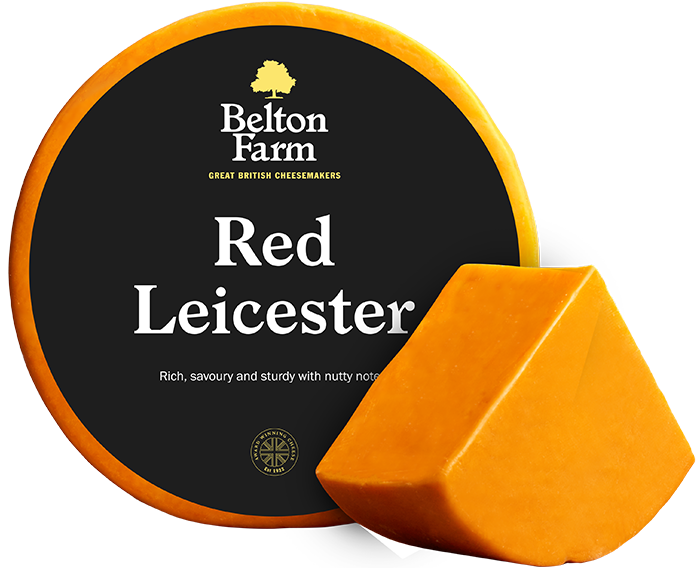 Red Leicester
Method
Mix together the mince, garlic, onion, carrot, dried herbs and fresh herbs. Season well, then shape into four burgers. Cover and chill until ready to cook.

To make the tomato and onion relish, put the red onion, tomatoes, vinegar and mustard into a bowl. Season, toss together and leave to marinate while cooking the burgers.

Pre-heat the grill, barbecue or chargrill pan. Cook the burgers for 6-7 minutes on each side.

Lightly toast the burger buns on the cut sides. Top with some salad leaves, then place a burger on top of each one. Finish off with slices of Red Leicester and serve with the tomato and onion relish.