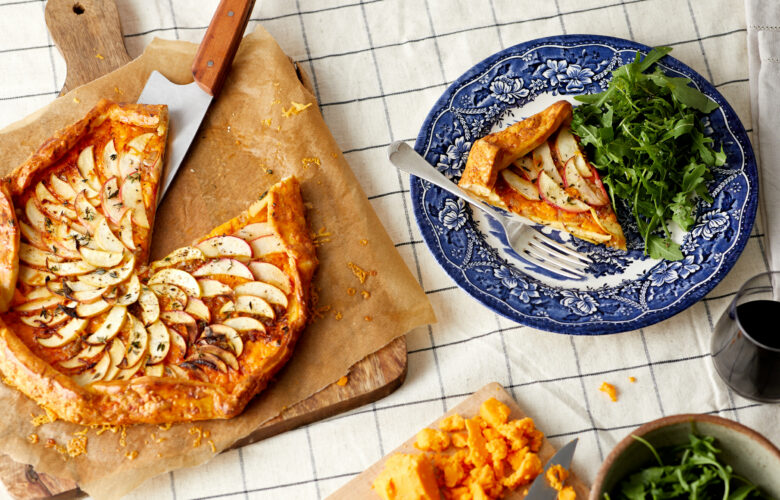 Shallot, Apple and Red Fox Galette
Ingredients
2 tbsp olive oil
2 echalion shallots, peeled and thinly sliced
500g/18oz block of shortcrust pastry
Plain flour, for dusting
200g/7oz Belton Farm Red Fox, grated
2 apples
Fresh thyme
Salt and pepper, to taste
1 egg, beaten
The Cheese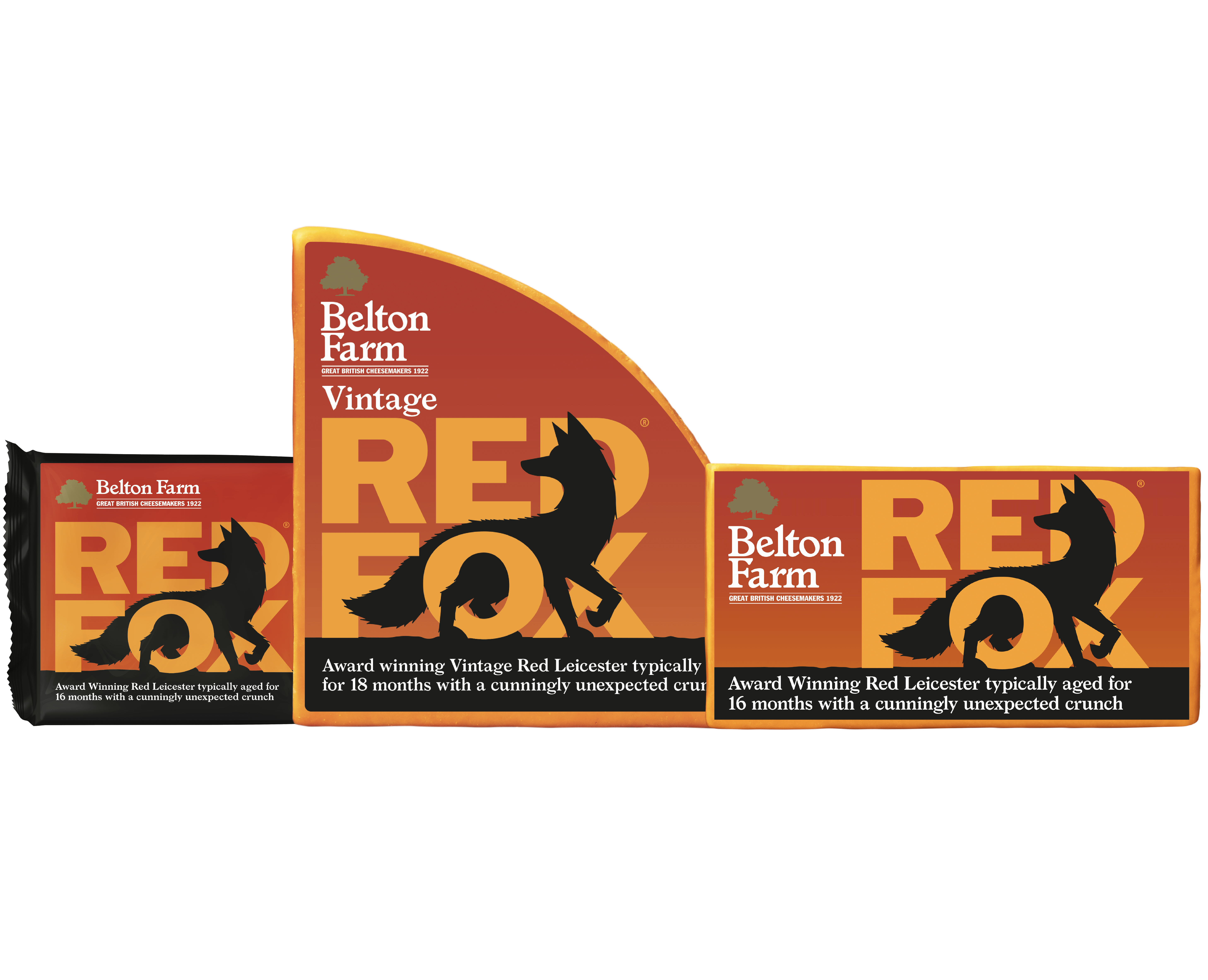 Red Fox
Method
Preheat the oven to 200c/180c fan/gas mark 6. Line a baking sheet with baking paper.

Heat 1 tbsp of the olive oil in a frying pan on a medium heat and fry the shallot until golden, about 5 minutes. Remove from the heat and set aside.

Roll out the pastry on a lightly floured surface to the thickness of a pound coin, then cut out a 35cm circle using a dinner plate as a guide. Transfer to the baking sheet.

Add most of the grated Red Fox to the pastry, leaving a 5cm border around the edge. Spread the cooked shallots on top of the Red Fox cheese. Core and finely slice the apples, and arrange layered in circles on top. Drizzle with the remaining tablespoon of olive oil, the thyme leaves and seasoning.

Fold the excess dough over the centre, and brush with the beaten egg. Press the remaining Red Fox into the pastry.

Bake for 35-40 minutes until the pastry is golden brown and the apples are soft. Sprinkle with more fresh thyme and flaky sea salt.