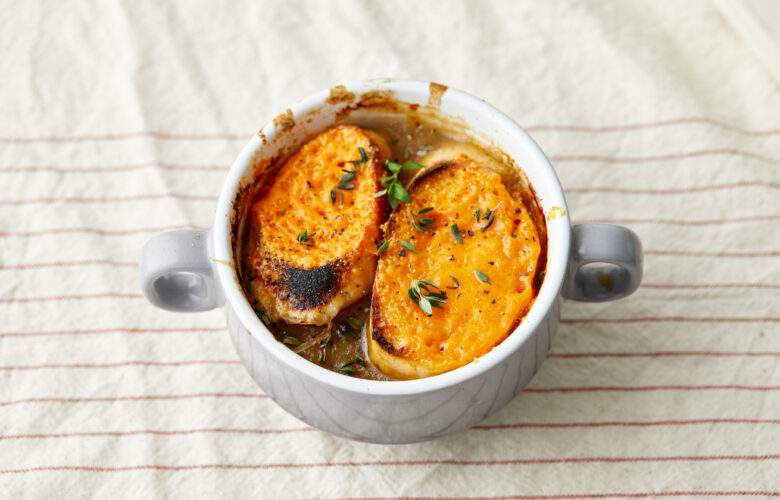 Triple English Onion Soup with Red Fox Cheese
Ingredients
50g/1.5oz butter
1 tbsp olive oil
100g/4oz spring onions, thinly sliced
300g/11oz shallots, peeled, halved and thinly sliced
600g/21oz onions, peeled, halved and thinly sliced
1 tsp sugar
4 garlic cloves, thinly sliced
3 sprigs of fresh thyme, leaves picked
2 tbsp plain flour
250ml/1 cup dry white wine
1.3 litres/5.5 cups of hot, strongly-flavoured beef or vegetable stock
4-8 slices of baguette (depending on size)
140g/5oz Red Fox, finely grated
The Cheese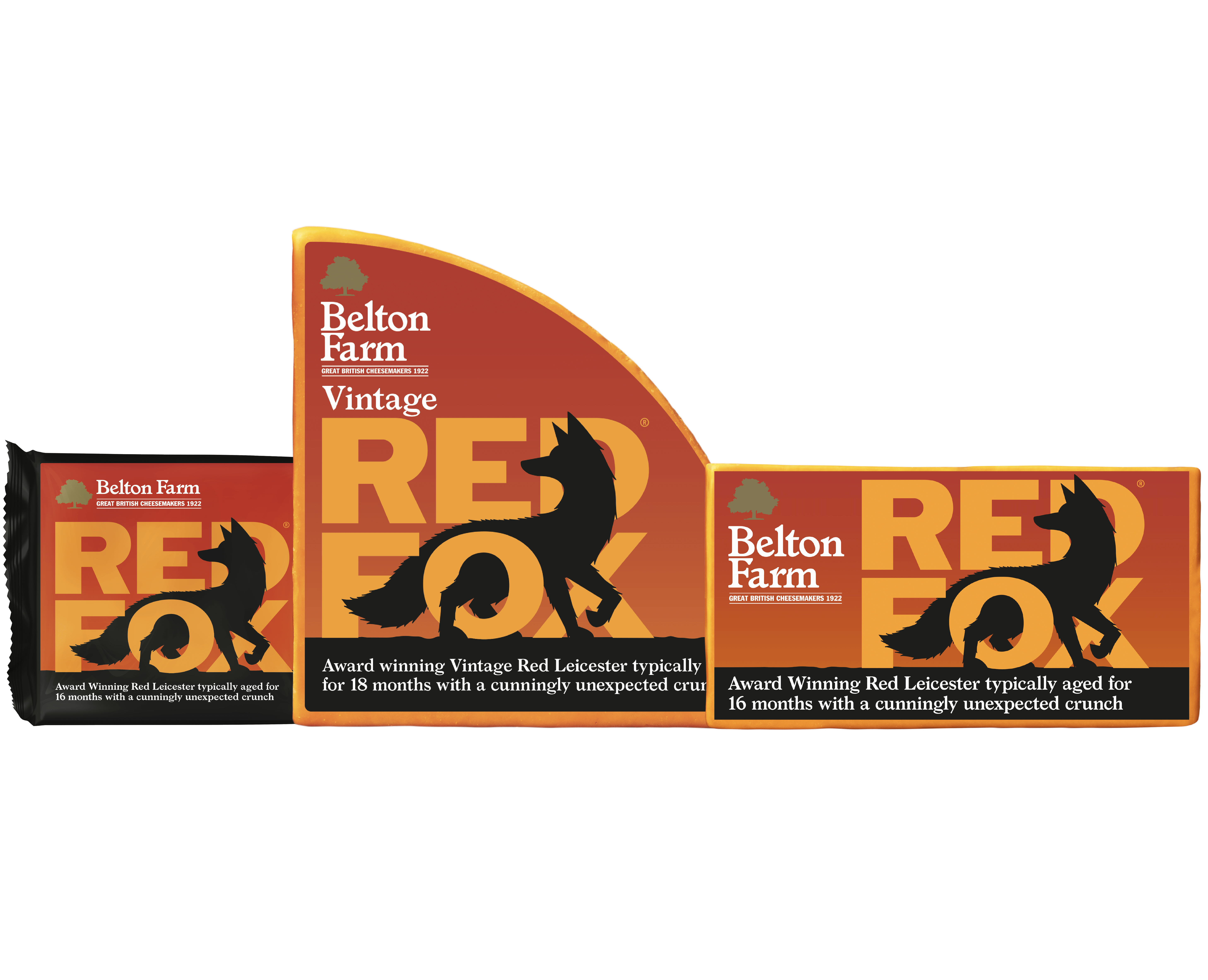 Red Fox
Method
Melt the butter with the olive oil in a large heavy-based pan. Add the spring onions, shallots and onions and fry with the lid on for 10 minutes until soft.

Sprinkle in the sugar and cook for 20 minutes more, stirring frequently, until caramelised. The onions should be really golden, full of flavour and soft.

Add the garlic cloves for the final few minutes of the onions' cooking time, then sprinkle in the plain flour and thyme and stir.

Increase the heat and keep stirring whilst gradually adding the wine, followed by the stock. Cover and simmer for 15-20 mins.

To serve, turn on the grill, and toast the bread. Ladle the soup into heatproof bowls.

Put a slice or two of toast on top of the bowls of soup, and pile on the Red Fox. Grill until melted.