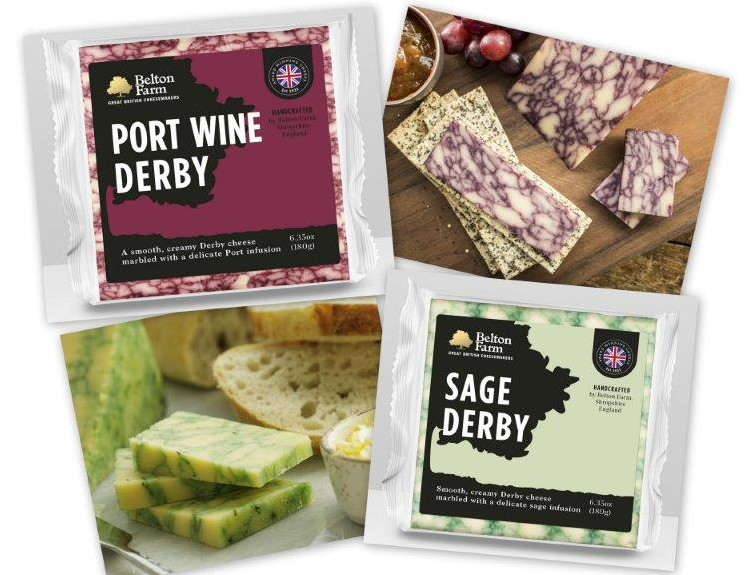 Belton Farm in Booths
Belton Farm in Booths
We have recently secured a listing with Booths Supermarkets for our festive Sage Derby and Port Wine Derby cheese, with a rsp of £2.50 per 179g pack. The duo is available in selected Booths stores across the UK from beginning of November 2019. These cheese gives the wow factor and makes a colourful addition to any cheeseboard.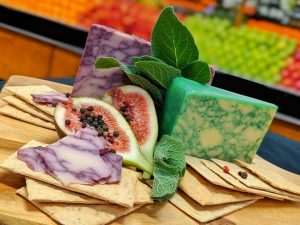 More about Port Wine Derby… 
Belton Farm Port Wine Derby cheese is a smooth, creamy Derby cheese marbled with a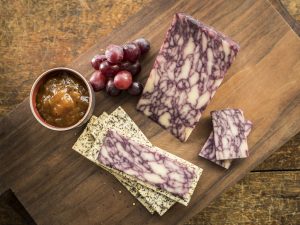 delicate Port infusion. This cheese has a deep ruby red marbled effect where the port wine has been allowed to naturally blend with the maturing cheese. It has a slightly sweet berry after taste and fantastically marbled, this tasty cheese has real blackcurrant undertones. 
Belton Farm Port Wine Derby Cheese is delicious grated into a cheese sauce and served with pasta. This cheese is also delightful in a Fruity Cheese Salad as it brings the delicious sweet berry flavours to the table.
More about our Sage Derby… 
A Smooth, creamy Derby cheese marbled with a delicate sage infusion. Sage Derby is one of our most marvelled at cheese, but can also be poorly understood. The additional dimension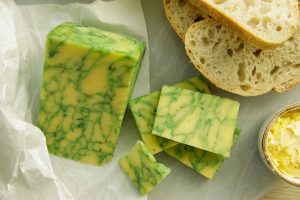 of flavour that sage adds in Sage Derby makes it perfect as a standalone snacking cheese. Whether it sits at the heart of a cheeseboard, or happens to be the one cheese you lift out of the fridge to pile onto crackers, Sage Derby is a cheese that should be appreciated on its own terms.