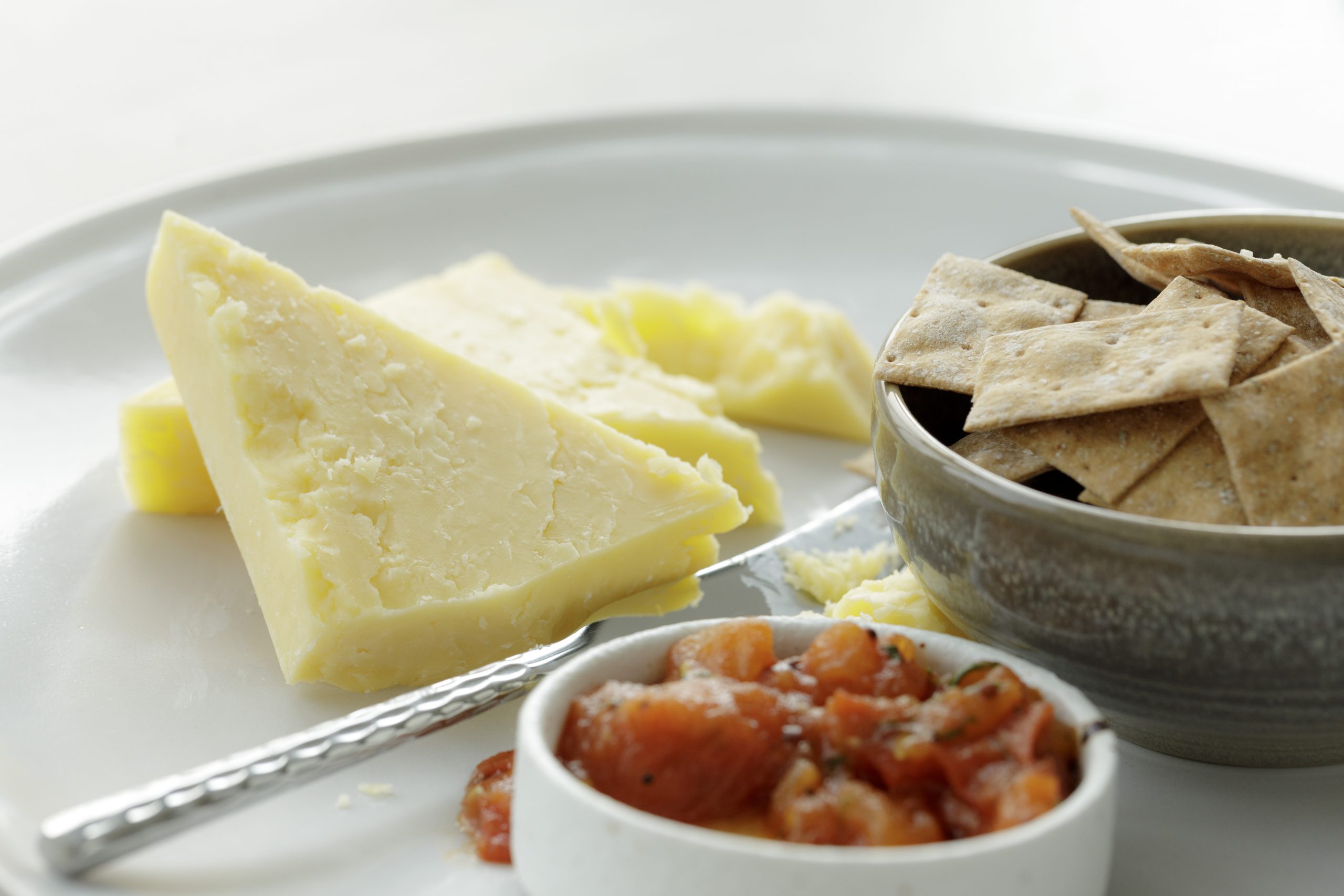 Under the Spotlight: Vintage White Fox
Under the Spotlight: Vintage White Fox
Handcrafted here at Belton Farm, Shropshire, White Fox cheese is an aged White Leicester, a Contemporary, Modern British cheese offering a new experience to cheese lovers looking for something a little bit different. White Fox uses a unique recipe which has developed over many years. Slowly matured, White Fox develops a 'crunch', giving a rugged mouth feel and depth of flavour that is tough to beat. This delicious cheese is aged to perfection and extremely versatile.
Did you know?
Why White Fox? This cheese is called Leicester cheese, after the town in which it was marketed, which was made to a national recipe under wartime controls during the 1940's. Alongside this, we all know the Fox is the emblem of the county of Leicestershire.
Perfect food pairing
The creaminess, with a subtle crunch gives a wonderfully rugged overall mouthfeel that you have to experience for yourself. We believe White Fox is perfect to top off the perfect pizza and why not make it a White Fox English Pizza? White Fox also pairs beautifully with fruits such as apples or grapes also very well with mustard, chive in a sauce, grilled with mushrooms, walnuts, onions, cauliflower or curry powder. The cheese also complements an after dinner cheeseboard fabulously.
Did you know?
After 1945, Cheesemakers started to add the natural colouring agent to the Red Leicester, annatto extract, found in the husk of fruit from the annatto trees grown in South America and the Caribbean, to make a point of difference to the cheese after the war had ended. However, the distinction of the White Fox is that it's developed in the original way, without the annatto extract, creating a point of difference. White Fox is now available in selected Morrison's, Tesco's, Waitrose stores and leading Delicatessens, all good cheese wholesalers and Farm Shops.
Perfect drink pairings

 – Pinot Grigio

 – Fruity Pinot Nior

 – Wheat Beer