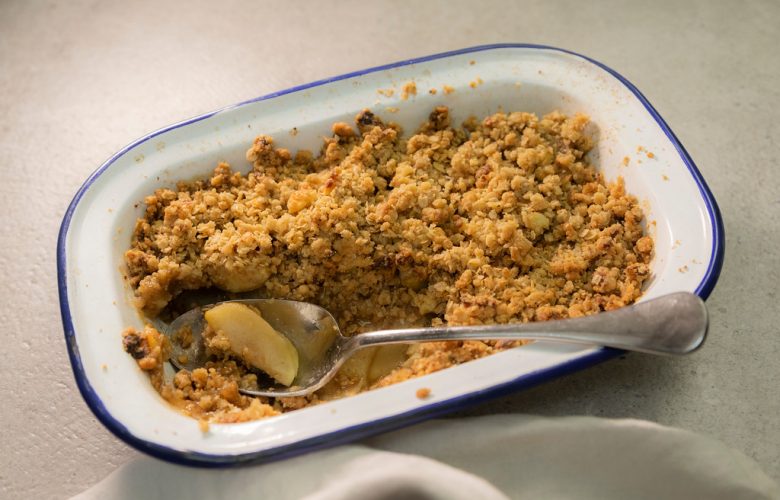 Apple and Cheshire Crumble
Ingredients
Ingredients
4 Granny Smith Apples
1 tbsp Ground Allspice
75g Belton Farm Cheshire Cheese
1 tsp Lemon Juice
150g Soft Brown Sugar
75g Plain Flour
75g Rolled Oats
75g Butter, chilled and cut into small pieces
The Cheese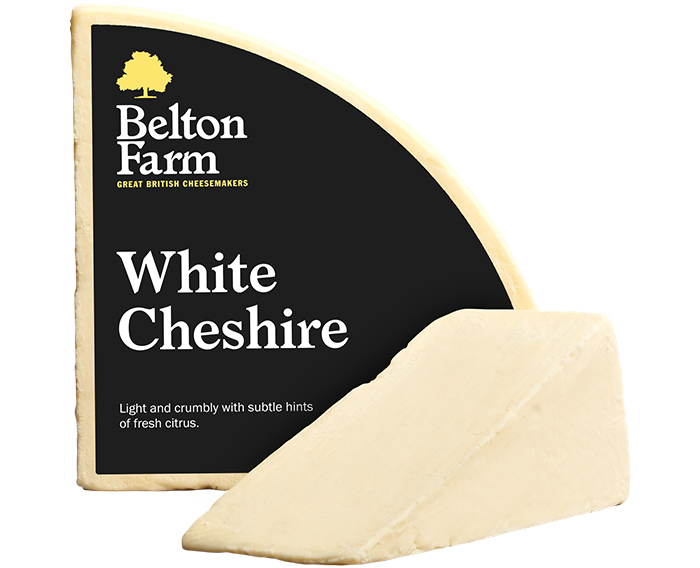 White Cheshire
Method
Pre-heat the oven to 180C/160c fan/gas mark 4.

Peel and core the apples then cut into wedges and toss with the allspice, ½ the Cheshire Cheese, lemon juice and half the sugar and arrange in a medium sized baking dish.

Mix the remaining sugar and cheese, the flour, oats and butter together in a bowl and rub together using your fingertips, until they resemble rough breadcrumbs.

Spread over the top of the apples in the dish and bake for 30-35 minutes until the top is golden and bubbling.