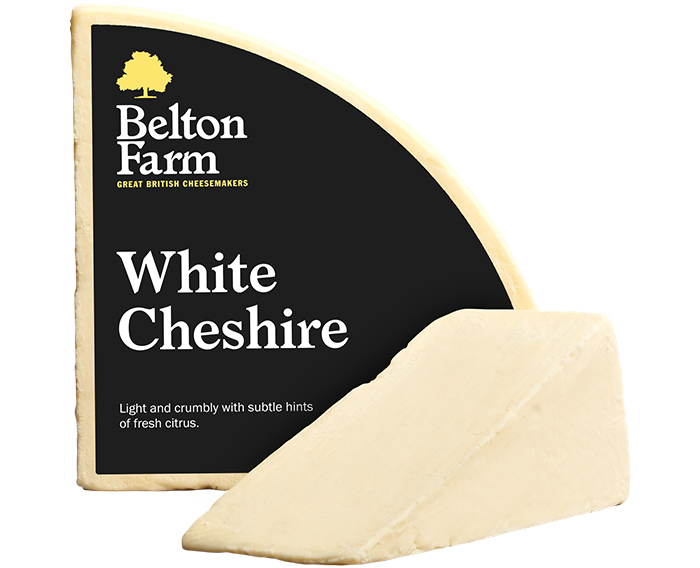 White Cheshire
A local speciality and where it all started for the Beckett family.
Our Cheshire cheese is light and crumbly with subtle hints of fresh citrus. The slightly salty taste is distinctive to the area our milk comes from as cows feed on the rich pastures of the Cheshire Plain, with its underlying rock salt deposits. The Cheshire Plain extends from the Mersey Valley in the north to the Shropshire Hills in the south.
COLOURED CHESHIRE
The same delicious Cheshire cheese but by adding a touch of annatto, a natural plant extract, during the cheese making process it gives a light amber colour to the cheese.
SIZES
20kg Block
4 x 5kg Block
8 x 2.5kg Block
4kg Wheel
2kg (1/2 Wheel)
SERVING SUGGESTIONS
Ideal for crumbling into sandwiches and salads

Delicious on toast as the cheese stays on the toast no flowing over the sides

Perfect to finish a meal with a slice of apple pie
BEER AND WINE PAIRINGS

 – Chardonnay or Riesling

 – Beaujolais

 – A classic pale ale