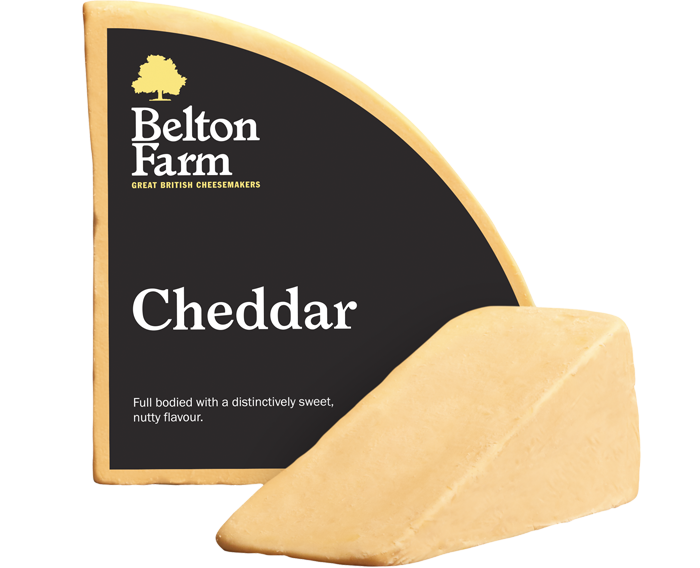 Cheddar
Full bodied with distinctively sweet, nutty flavour.
Cheddar is a hard and natural cheese that has a slightly smooth and firm texture, mellow in character, rich with a tendency to melt in the mouth and has full fine flavours.
As Cheddar matures, its taste develops from the young creamy taste of a Mild Cheddar to complex, lasting, slightly nutty flavours of Mature Cheddar and beyond.
Sizes
Block Mature 1 x 20kg
Block Medium 1 x 20kg
Block Mild 1 x 20kg
Ingredients
Pasteurised Cow's Milk, Salt, Starter Culture, Rennet
Contains Milk
Awards
International Cheese Awards 2019 – Gold Award Winner
British Cheese Awards 2019 – Gold Award Winner
Serving suggestions
• The foundation of a delicious cheese sauce
• A finishing touch to a perfect baked potato
• Livening up the crust of your next pie
Beer and wine pairings

 – White Burgundy

 – Merlot

 – Dark Ale and Beers