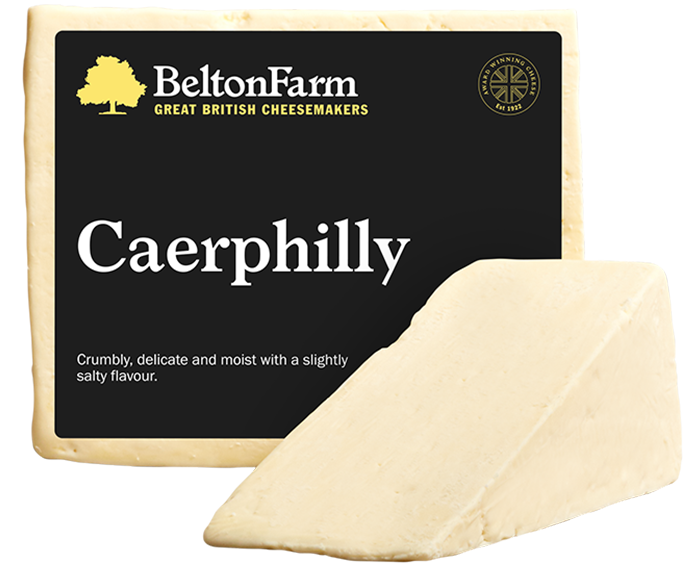 Caerphilly
We make our Caerphilly to a traditional bespoke recipe that gives the cheese its distinctive characteristics. Our Caerphilly is crumbly, delicate and moist with a milky flavour.
Originally the cheese was specially made for coal-miners as its tough texture and shallow height made it easy for them to eat with bare hands while the salty, moist curd helped to replenish the lost minerals.
SIZES
20kg Block
4 x 5kg Block
8 x 2.5kg Block
SERVING SUGGESTIONS
Ideal for snacking with some grapes or sliced apple

A tasty addition melted on to a hot main meal

Ideal for crumbling into sandwiches and salads.
BEER AND WINE PAIRINGS

 – Chenin Blanc

 – Red Bordeaux

 – Wheat Ale