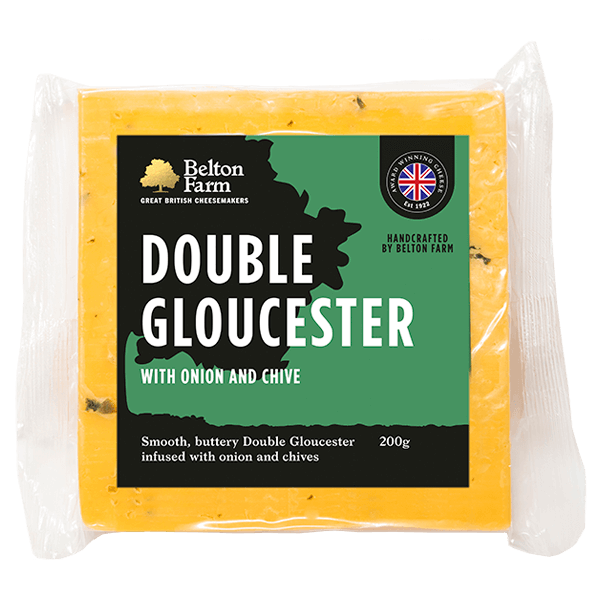 Double Gloucester Onion & Chive
A Smooth, buttery Double Gloucester cheese infused with onion and chives, it is quite a powerful cheese, yet very smooth and creamy.
Belton Farm Double Gloucester Onion and Chive, like all our cheese varieties, is made to an individual recipe which has been handed down over the generations. It is a 'vat-made' cheese, which involves the onions and chives being added to the cheese-make.
Sizes
179kg
Ingredients
Pasteurised Cow's Milk, Salt, Starter Culture, Onion, Chives, Annatto, Rennet
Contains Milk
Awards
International Cheese Awards 2019 – Gold Award & Winner of the Mitchelstown Cup
Serving suggestions
• Delicious grated into a cheese sauce and served with chicken or fish
• Enjoy as a snack or cubed into a salad
• Fabulous melted on crumpets or toast
Beer and wine pairings

 – Pinot Grigio

 – Pinot Noir

 – Brown Ale