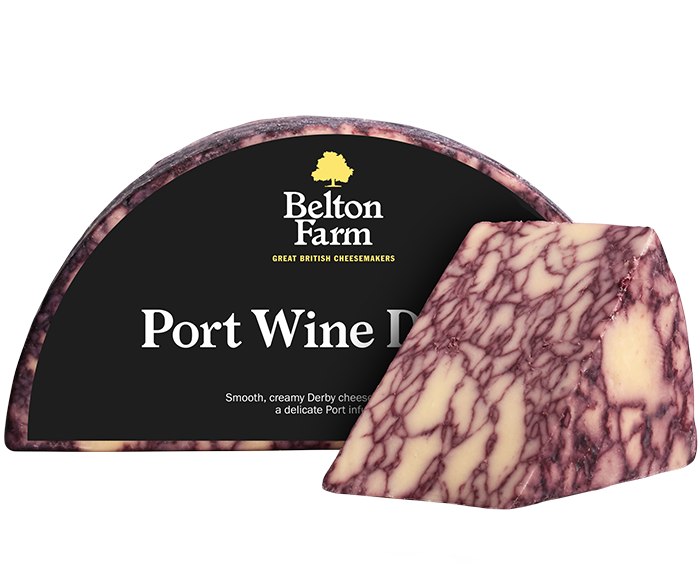 Port Wine Derby
A smooth, creamy Derby cheese marbled with a delicate Port infusion. This cheese has a deep ruby red marbled effect where the Port wine has been allowed to naturally blend with the maturing cheese. It has a slightly sweet berry after taste.
This cheese is a 'vat-made' cheese, which involves the Port wine being added to the cheese-make.
Fantastically marbled this tasty cheese has real blackcurrant undertones.
Sizes
1/4 Wheel 2 x 2kg
Prepack 8 x 179kg
Ingredients
Pasteurised Cow's Milk, Salt, Starter Culture, Natural Colour, Natural Port Flavour, Rennet, Port Wine
Contains Milk
Awards
Great Yorkshire Show 2019 – Gold Award Winner
International Cheese Awards 2019 – Very Highly Commended Award Winner
Serving suggestions
• Delicious grated into a cheese sauce and served with pasta
• Enjoy as a snack with fruit
• Part of an after dinner cheeseboard with a glass of port
Beer and wine pairings

 – Soave

 – Zinfandel

 – Wheat Beer