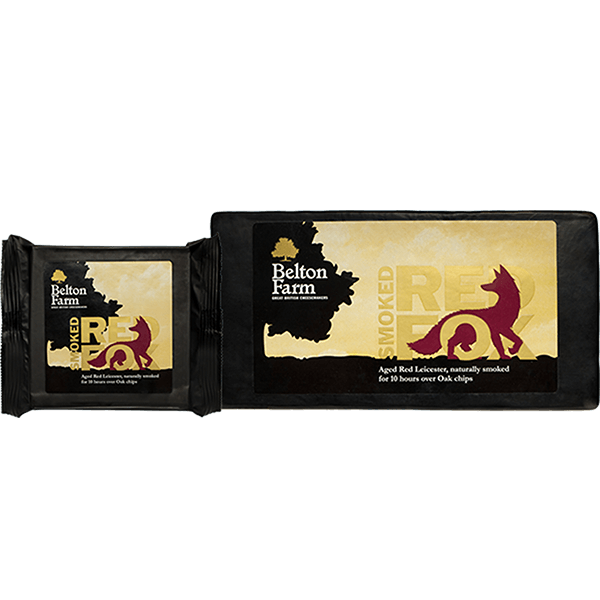 Smoked Red Fox
The complex blend of sweet and savoury distinctive flavours of the Red Fox, matured for between 16-18 months and naturally smoked for 10 hours over Oak chips.
Although smoking is a traditional method of preserving food, smoked cheese, which dates back to Roman times, also developed as a means of imparting extra flavour.  
The russet coloured cheese has a cunningly unexpected crunch, from the naturally occurring calcium lactate crystals which form as the cheese matures.
Sizes
1/16 Block 2 x 1.45kg
Prepack 8 x 200g
Ingredients
Pasteurised Cow's Milk, Salt, Starter Culture, Annatto (Norbixin), Rennet
Contains: Milk
Serving suggestions
Delicious grated and melted over Nachos

Adding that extra kick to a Cheese and Onion Pie
Perfect to top a Belton Burger  
Beer and wine pairings

– Alsace Gewurztraminer

– Shiraz

– Porter or a Stout