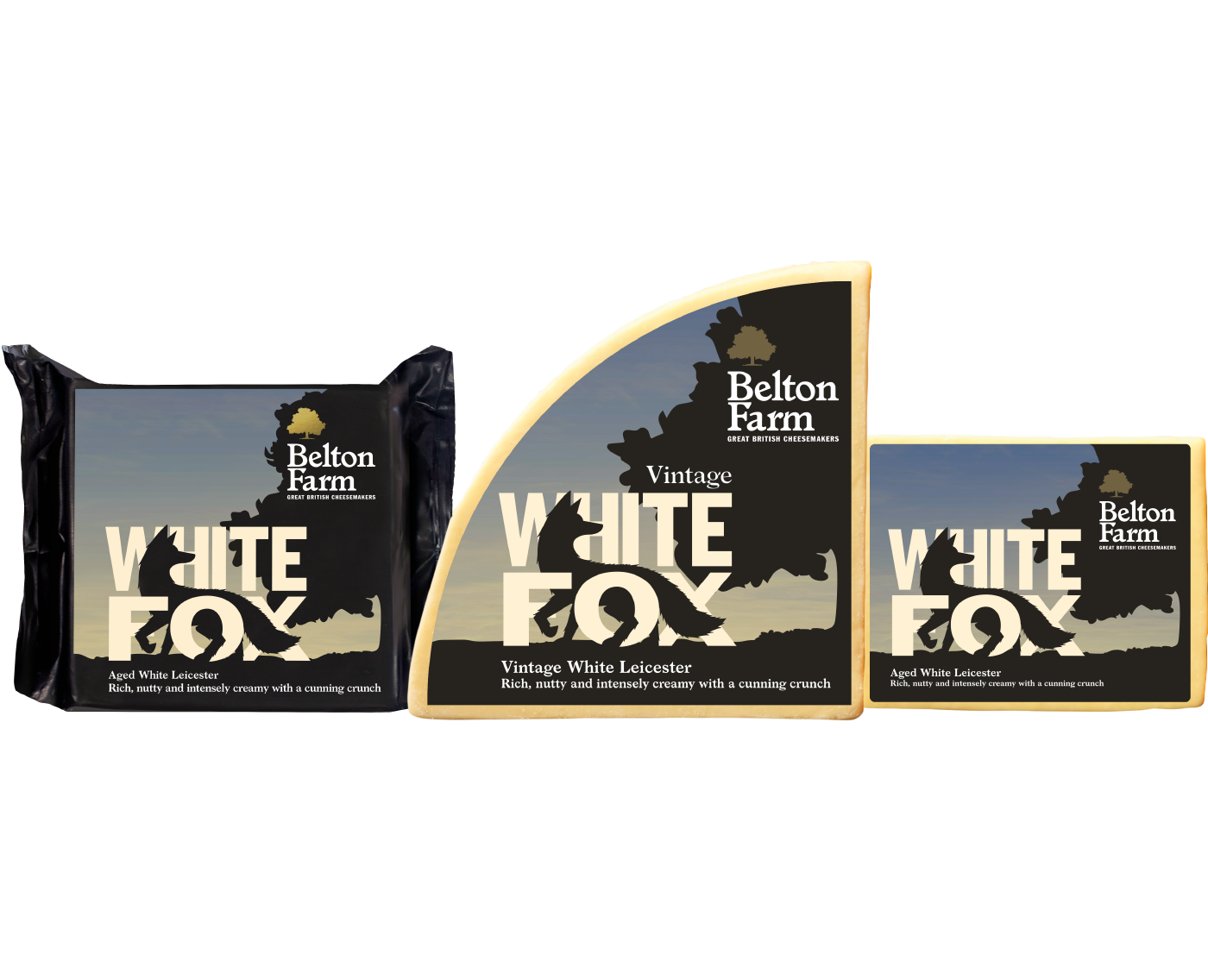 White Fox
Handcrafted at Belton Farm in Shropshire, White Fox cheese is an aged White Leicester, a modern British cheese offering a new experience to cheese lovers looking for something a little bit different.
Slowly matured, White Fox develops a 'crunch', giving a rugged mouth feel and depth of flavour that is tough to beat. This delicious cheese is aged to perfection and extremely versatile.
Now available in Waitrose and Tesco stores across the UK, leading delicatessens and all good cheese wholesalers.