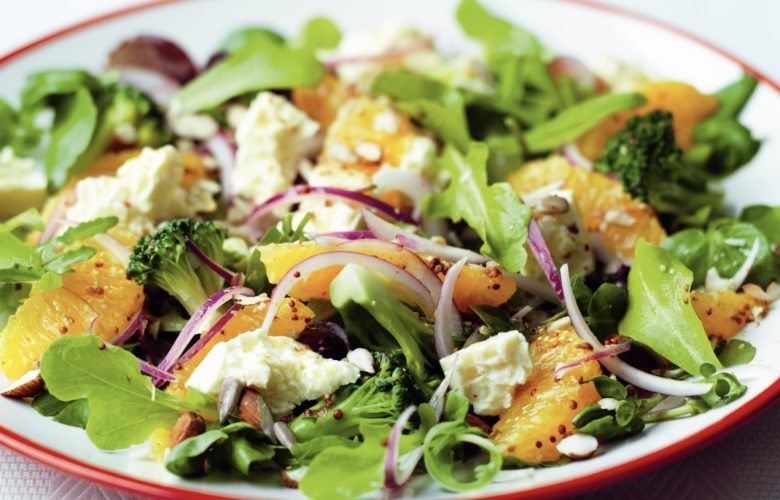 Ingredients
200g (7oz) broccoli broken into florets
2 large oranges
1 finely sliced small red onion
2 tsp white wine vinegar
2 tsp Dijon mustard
1 tbsp olive oil
100g spinach, watercress and rocket salad
125g (5oz) cubed Belton Farm Cheshire cheese
100g (4oz) halved seedless red grapes
25g (1oz) mixed nuts and seeds
Freshly ground black pepper
The Cheese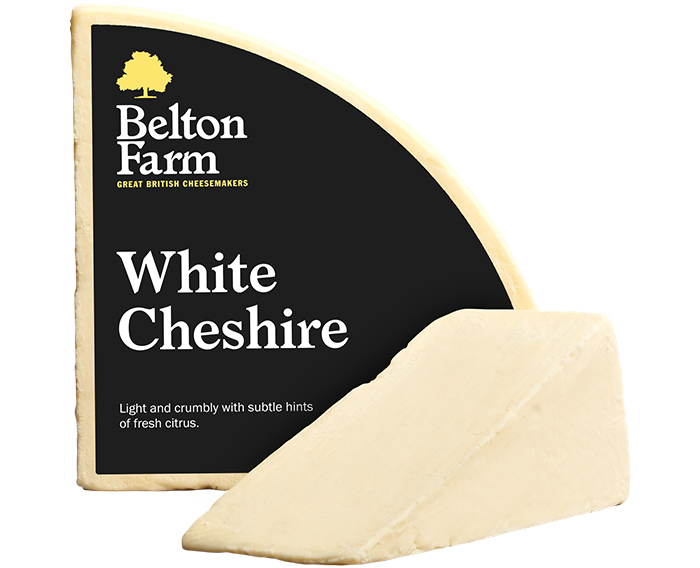 White Cheshire
Method
Cook the broccoli in boiling water for 3-4 minutes, until just tender. Rinse with cold water to cool quickly, then drain thoroughly.

Meanwhile, peel the oranges with a sharp, serrated knife to remove all the pith. Do this over a large salad bowl to catch the juice. Segment the oranges, removing the pith, then put them into the bowl. Add the red onion, vinegar, mustard and olive oil, stirring gently to mix.

Add the broccoli, salad leaves, Cheshire cheese and grapes to the salad bowl. Toss gently to coat in the dressing, then share between four bowls or plates. Serve at once, sprinkled with mixed nuts and seeds and seasoned with black pepper.