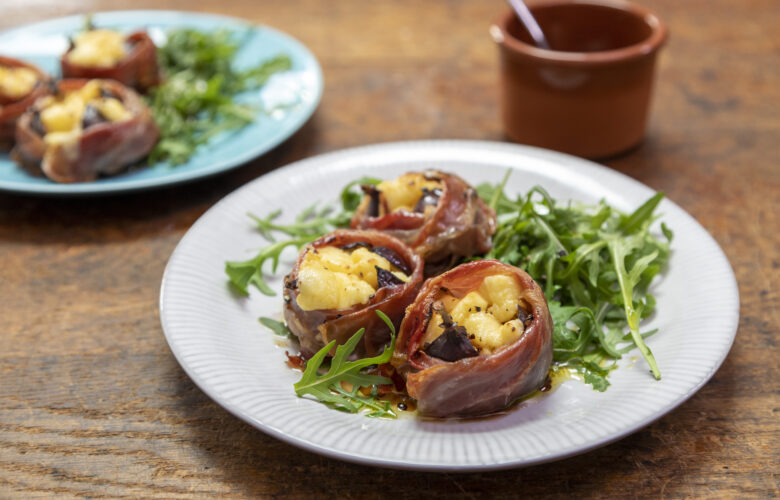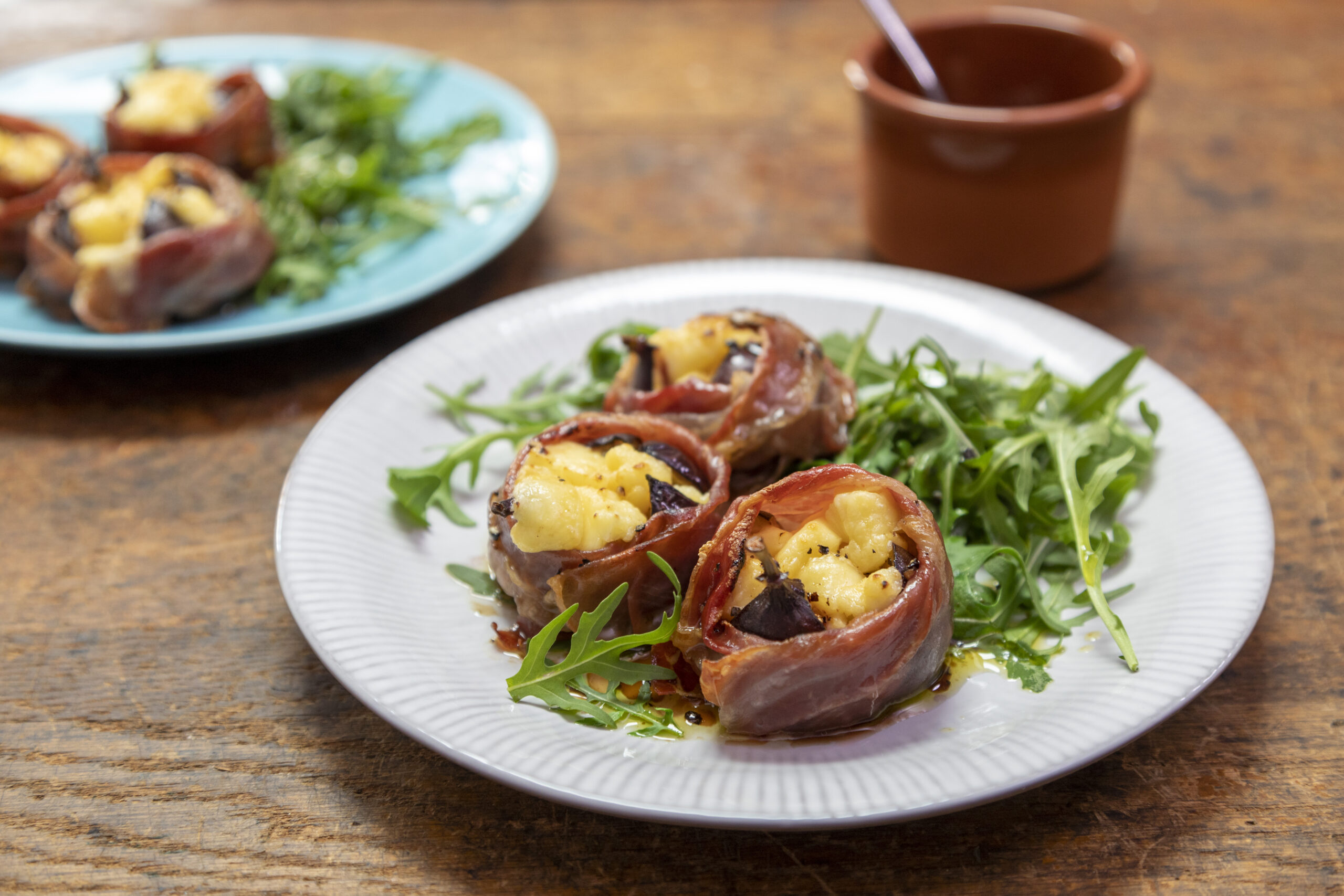 Baked Figs with Cheshire Cheese and Parma Ham
Ingredients
6 Figs
75g / 3oz Cheshire Cheese
6 Slices Parma Ham
1 tbsp Extra Virgin Olive Oil
2 tsp Balsamic Vinegar
2 Handfuls Rocket

The Cheese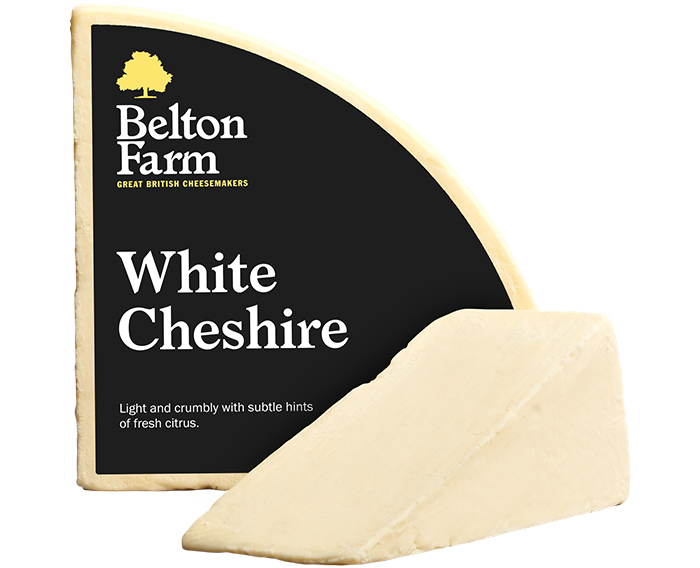 White Cheshire
Method
Preheat the oven to 200c/180c fan/gas mark 6.

Cut a cross in the top of each fig, not quite down to the bottom.

Crumble the Cheshire into the cuts in the figs then wrap a slice of ham around each one.

Place on a baking tray and cook in the oven for 8-10 minutes until the Cheshire has melted and the ham is crispy.

Mix the olive oil, balsamic vinegar and some seasoning to make a dressing.

Divide the rocket between two plates, top with the figs and drizzle over the dressing.