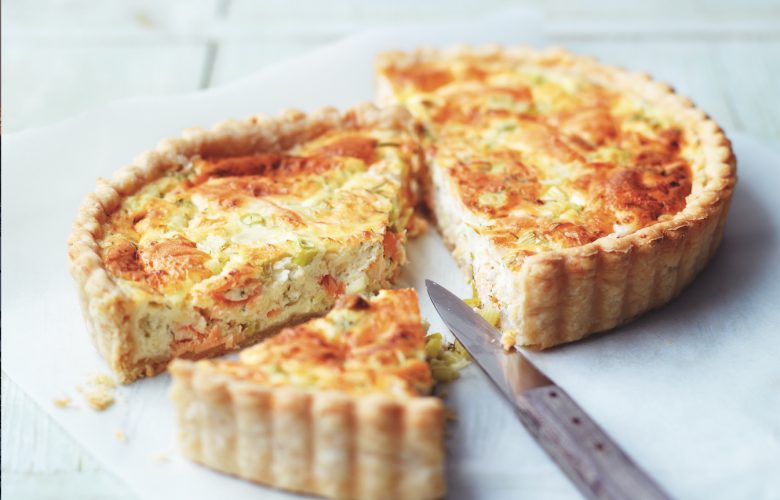 Cheshire Cheese and Smoked Salmon Quiche
Ingredients
Pastry
225g/8oz plain flour
A pinch of salt
100g/4oz white vegetable fat
25g/1oz Belton Farm Cheshire cheese, finely grated
Filling
100g/4oz smoked salmon, cut into chunks
3 spring onions, finely chopped
1 tbsp fresh dill, chopped
50g/2oz Belton Farm Cheshire cheese, finely grated
3 beaten eggs
150g/6oz low fat crème fraiche
Freshly ground black pepper
The Cheese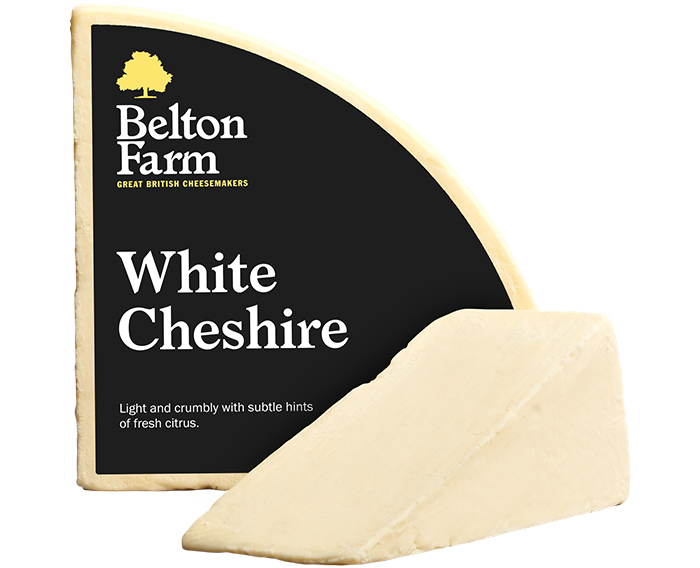 White Cheshire
Method
Sift the flour and salt into a large bowl. Add the vegetable fat and rub in with your fingertips until the mixture looks like fine crumbs. Add the grated Cheshire cheese. Stir in just enough chilled water to make a soft, but not sticky dough. Knead for a few moments, then wrap and chill for 10-20 minutes.

Pre-heat the oven to 200ºC / fan oven 180ºC / Gas Mark 6. Roll out the pastry on a lightly floured surface to line a 20cm (8″) quiche tin. Line with foil or baking paper and baking beans and bake 'blind' (without a filling) for 15 minutes.

Take the flan from the oven and remove the foil or paper and baking beans. Reduce the oven temperature to 180ºC / fan oven 160ºC / Gas Mark 4.

Put the salmon, spring onions, dill and Cheshire cheese into a mixing bowl. Add the eggs and crème fraiche. Season and stir well. Pour into the flan case, then bake for 30-35 minutes, until set. Serve warm or cold, with salad.