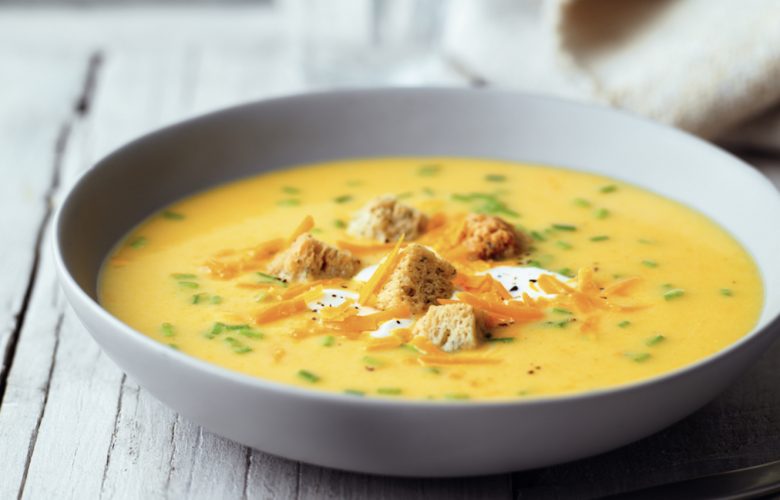 Double Gloucester and Onion Soup
Ingredients
2 large chopped onions
1 large chopped carrot
900ml (1½ pints) vegetable stock
100g (4oz) low fat soft cheese
2 tbsp chopped fresh chives or parsley
75g (3oz) finely grated Belton Farm Double Gloucester
1 tbsp milk
50g (2oz) croutons
Freshly ground black pepper
The Cheese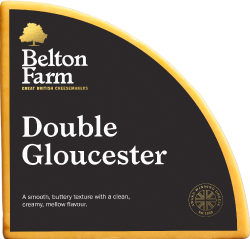 Double Gloucester
Method
Put the onions, carrot and stock into a large saucepan. Bring to the boil, then reduce the heat and simmer, partially covered, for 20-25 minutes until the vegetables are tender.

Blend the soup in a liquidiser or food processor, or use a handheld stick blender. Reserve 2 tbsp of the low fat soft cheese, then add the rest to the soup with the chives or parsley and blend until smooth. Gradually add most of the grated cheese, stirring until melted. Reheat gently and season to taste.

Mix the reserved soft cheese with the milk. Ladle the soup into four bowls and garnish with the soft cheese mixture, croutons and remaining grated cheese.