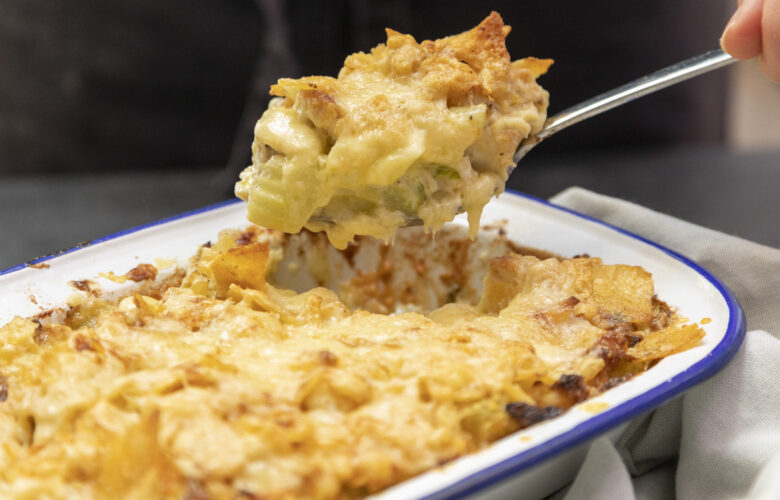 Hot Chicken and White Fox Bake
Ingredients
500g/18oz cooked chicken or turkey, diced
200g/7oz Belton Farm White Fox
5 sticks celery, sliced diagonally
5 spring onions, finely sliced
300-400ml/2 cups mayonnaise
2-3 teaspoons lemon juice
A few plain crisps, crumbled
Salt and pepper
Paprika (optional)
The Cheese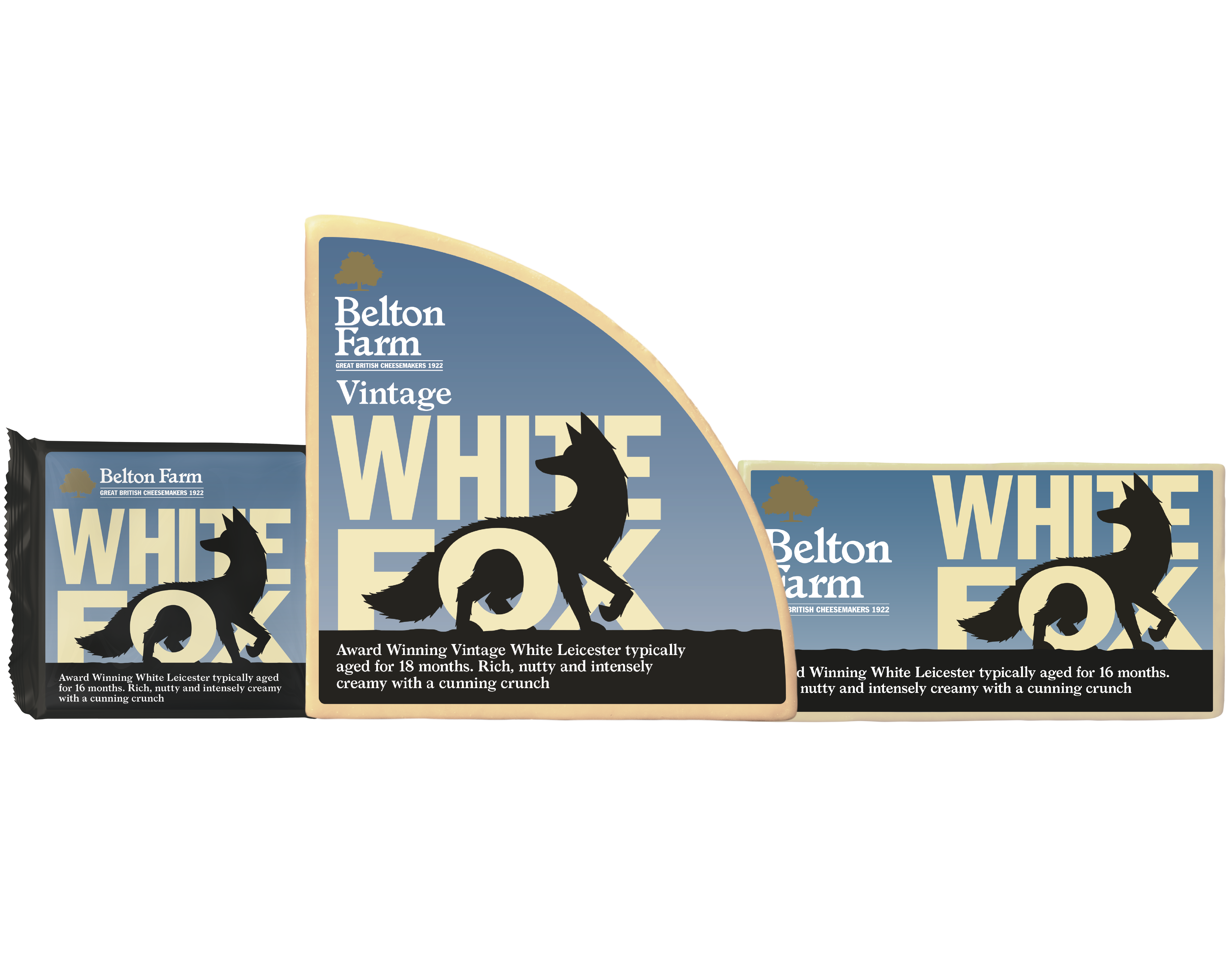 White Fox
Method
Preheat oven to 180c/160c fan/gas mark 4.

Put the chicken, celery, spring onions, mayo, and lemon juice into a bowl, together with 150g / 5oz grated White Fox, season and mix together, then put into a shallow ovenproof dish.

Top with the remaining White Fox, crumbled crisps, and a dusting of paprika.

Cook in the oven for 15-20 minutes, until hot, but not boiling.

Serve straight away with salad.