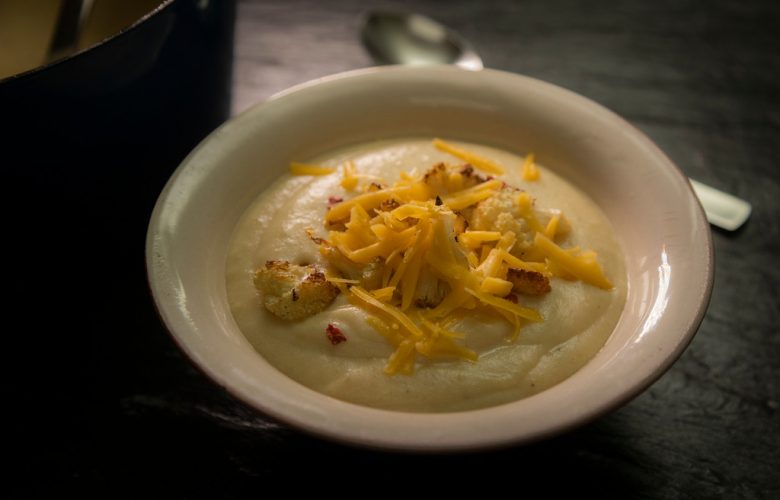 Loaded Creamy Cauliflower Soup
Ingredients
Ingredients
1 tbsp Olive Oil
1 Onion, roughly chopped
1 Large Potato, approx. 300g roughly chopped
1 Whole Cauliflower, approx. 600g
2 Garlic Cloves, roughly chopped
1 Litre Chicken or Vegetable Stock
150ml Milk
120g Belton Farm Double Gloucester, grated

Toppings:
Roasted Cauliflower Florets
Chilli Flakes
The Cheese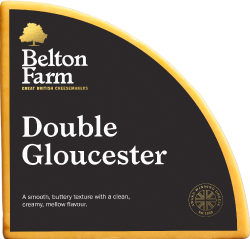 Double Gloucester
Method
Heat the olive oil in a large saucepan then cook the onion for 2 minutes.

Add the potato and cauliflower and cook for further 5-6 minutes.

Stir in the garlic and cook for 1 minute then add the stock. Bring to the boil then cover and simmer for 20 minutes or until the vegetables are soft.

Add the milk and ½ the grated Double Gloucester Cheese and warm through for 1 minute. Season to taste then take the pan off the heat and allow to cool slightly.

Blitz the soup until it is smooth.

Serve in bowls and garnish with your chosen toppings.