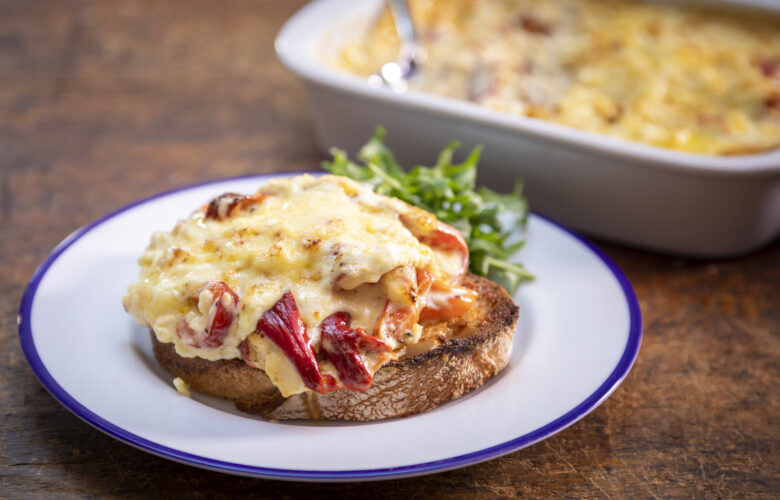 Red Peppers and Cheshire Cheese
Ingredients
4 long sweet red peppers
2 red peppers, thinly sliced
250g-300g/9oz-11oz Belton Farm Cheshire cheese
300ml-500ml/1.5 Cups - 2 cups whipping cream or double cream
Salt and pepper
The Cheese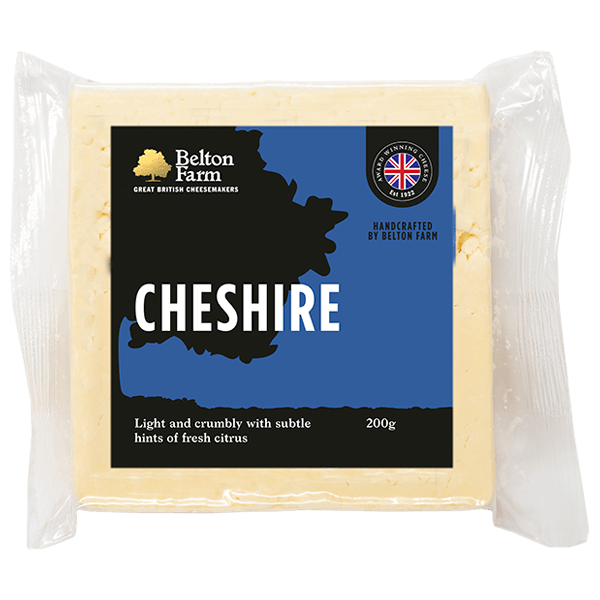 Cheshire
Method
Preheat oven to 180c/160c fan/gas mark 4.

Place all the peppers directly onto oven shelf, cook until blackened and soft, place in a bowl and cover with clingfilm and wait until cool, the skin should peel away easily.

Meanwhile cut the Cheshire cheese into 4 little finger sized wedges, grate remainder.

Remove the skin from the peppers and as many seeds as possible, being careful not to remove the stalks from the sweet long peppers.

Make a small cut in the 4 peppers and put the finger sized wedge of cheese inside then put into a baking dish.

Slice the other peppers into thin strips and add to dish. Pour over the cream and add the grated cheese, carefully mix. Season to taste.

Cook in oven for 20-30 minutes, or until brown, hot and bubbling. Serve with warm crusty bread and a green salad.